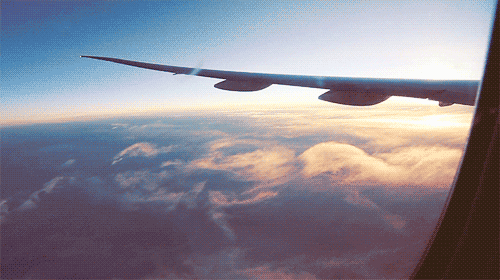 Nowadays airfare prices have increased immensely, but if you've been wanting cheaper affordable flights, let us help you by providing the best top ten flight deals for today! Flight deals are known for disappearing quickly so you should act fast when approaching these deals.
Just remember that if any problems arise, most airlines allow a 24 hour grace period for you to cancel and change your mind as you please. Grab your best friend, your parents, or even neighbor and invite them to join on these exciting deals that will only last for a short while. These affordable flight deals are hard to catch so it's best if you book now so you don't miss out!
Try booking your flight with some of our recommended cards from our list of Best Credit Cards to earn total travel coverage and more bonuses. You can also find other affordable flight deals through Google Flights in case there's a better alternative to the one we mentioned. Try it now!
We recommend you book your flight with Priceline to find the best flight deals that we have to offer. You can also book your flight with Orbitz for more available times!
Top Ten Flight Deals of The Day
United Airlines from Boston, MA to Los Angeles, CA (e.g. 3/27 – 4/2)

Starting from $197 for travel in March to April

American Airlines from Baltimore, MD to San Diego, CA (e.g. 3/23 – 3/27)

Starting from $233 for travel until early June

American Airlines from Portland, OR to Montreal, QC (e.g. 9/21 – 9/25)

Starting from $330 for travel in September

JetBlue from New York City, NY to San Juan, Puerto Rico (e.g. 4/6 – 4/10)

Starting from $205 for travel from late March – early April

Swiss Airlines from Los Angeles, CA to Barcelona, SP (e.g. 10/9 – 10/15)

Starting from $374 for travel in early October

Hawaiian Air from Oakland, CA to Lihue, HI (e.g. 3/6 – 3/12)

Starting from $297 for travel from March – May.

American Airlines from Phoenix, AZ to Nashville, TN (e.g. 4/2 – 4/9)

Starting from $211 for travel until May.

United Airlines from Philadelphia, PA to Seattle, WA (e.g. 3/22 – 3/26)

Starting from $214 for travel until May or late September – early December.

American Airlines from New York, NY to Barcelona, Spain (e.g. 5/6 – 5/15)

Starting from $328 for travel from late April – early May.

Alaska Airlines from Portland, OR to Salt Lake City, UT (e.g. 4/1 – 4/16)

Starting from $136 for travel from April to December.
Bottom Line:
We strive to provide you with the best affordable flight deals that is available. Our top ten flight deals are included to give you plenty of options that you can use for your own use, or share with others who are interested in traveling. These flight deals are best to take advantage as soon as immediately for best results because they do sell out quick!
For a full list of credit cards and awesome bonus opportunities, visit our Credit Cards List for a card that's perfect for you!