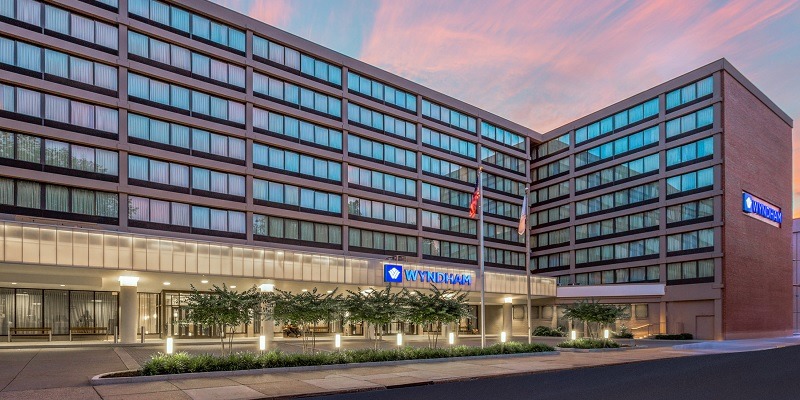 Find the latest Wyndham coupons, promo codes, and promotions here.
If you are a Wyndham Rewards Member, there's currently a great promotion going around. From now until July 15, 2019, members can earn 2X points and more! All you have to do is sign in, shop, and earn! This is a great way to earn points on your future stays.
If you're looking to travel this season to a beautiful getaway, then be sure to take advantage of this promotion that Wyndham has to offer. Not only do you get to stay at an amazing hotel and resort, but you get to earn double the points for your future stays! Take advantage of this today.
Note: If you spend quite a bit on travel and stays with Wyndham, why not be rewarded for it? I recommend checking out the Wells Fargo Propel card, the Chase Sapphire Preferred card, or the Capital One Venture Rewards card to earn one of the best cash/points back rates on your travel purchases! See more credit card bonus offers here.
About Wyndham Hotels & Resorts
---
Wyndham Hotels and Resorts is an international hotel and resort chain based in the United States. It has locations in China, Canada, Mexico, Colombia, Ecuador, Turkey, Germany, the UK, the Caribbean, Indonesia and Margarita Island In Venezuela. If you're looking for a great stay while saving and earning points, then be sure to read the promotion that are available to you!
---
Current Wyndham Promotion
---
100% Bonus Converting Points to Miles
Currently, Wyndham is offering a promotion where you can receive a 100% bonus when you convert your Wyndham Rewards points to United MileagePlus Miles. This promotion is set to expire August 15, 2019, so hurry and take advantage of this offer while you still can.
What's the Offer: 100% Bonus for converting Wyndham Rewards points to United MileagePlus Miles.  The conversion is as follows:

6,000 Wyndham Rewards = 2,400 United MileagePlus
16,000 Wyndham Rewards = 6,400 United MileagePlus
30,000 Wyndham Rewards =12,000 United MileagePlus

Offer expiration: August 15, 2019
Where it's available: Offer available online at Wyndhamhotels.com
How to  take advantage of offer: Go online and sign in to convert your points to miles. Your bonus will be added as part of the conversion.
(Click the link above to view promotion)
---
Earn 2X Points(Expired)
Until July 15, 2019, you can earn 2X points when you sign in to your account and spend money on any eligible stays through Wyndham. This is perfect for those who are traveling and need a place to stay. Not only that, but you can also earn double the amount of points for future stays and travels.
(Click the link above to get 2x points)
---
250 Bonus Points w/ Doordash Every Doordash Order
For a limited time, you can get 250 bonus points for every order and purchase you make through Doordash. If you order delivery often, then be sure to take advantage of this promotion so that you can earn a ton of money for future travels! For more information and details on other Wyndham Doordash promotion, be sure to check out it out here, at HMB!
(Click the link above to get 250 points through Wyndham)
---
Bottom Line
---
If you're traveling and trying to save money, then be sure to check out this Wyndham promotion that they are having. You can save a ton of money and potentially earn more points for future travels. With this hot season here, take this opportunity to give yourself an unforgettable getaway.
This is great because Wyndham always has promotions for you. You can check back here for more updates and information on other promotions that Wyndham may have for you. For more points, miles, and bonus rewards, be sure to check out our full listings!