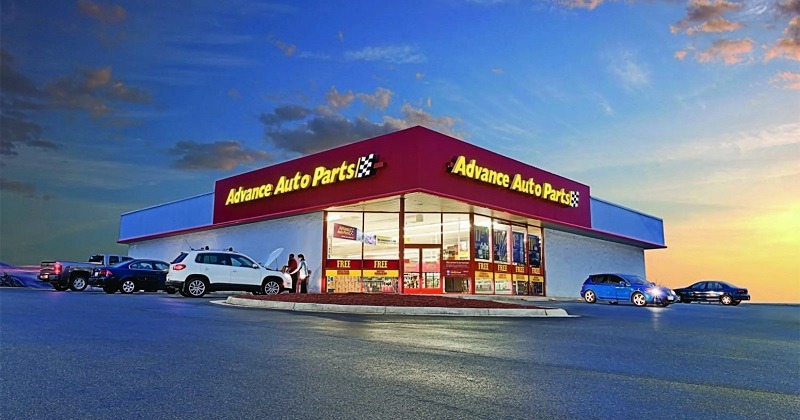 You have to keep a keen eye on maintaining your vehicle to keep it running smoothly. Find all the Advance Auto Parts coupons, promo codes, and promotions to help you do that! Your car is important so keep it maintained with these promotions.
Compare Advance Auto Parts Promotions to O'Reilly offers and Autozone offers.
Continue reading below to see all of the current promotions that they have to help you save big when it comes to your vehicle. They are constantly pushing out new deals and promotions, so keep checking back to see if there is anything that sparks your interest!
About Advance Auto Parts 
---
Advance Auto Parts is a leading automotive aftermarket parts provider headquartered in Raleigh, N.C., that serves both professional installer and do-it-yourself (DIY) customers. As of April 2019, Advance operated 4,931 stores and 146 Worldpac branches in the United States, Canada, Puerto Rico and the U.S. Virgin Islands.
They have a commitment to their customers and by putting out promotions, coupons, and deals, they are constantly trying to encourage their customers to do any of their car maintenance on their own instead of going into shops that might charge your more.
---
Advance Auto Parts Speed Perks
---
Are you one who frequently visits Advance Auto Parts? You need to join the Advance Auto Parts Speed Perks. Not only will you earn bonus points on every purchase, but you will also have access to exclusive rewards and benefits to keep saving money. Check out the Advance Auto Parts Speeds Perks to start earning your rewards today.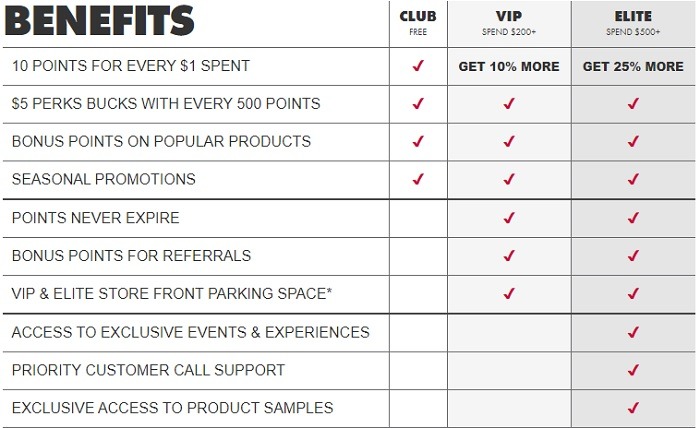 ---
Current Advance Auto Parts Promotions
---
*25% Off Purchase w/ Email Sign-Up*
Currently, Advance Auto Parts is offering customers a promotion where you can get 25% Off Purchase w/ Email Sign-Up. This is great if you're looking to save a ton of money on your purchases. Not only that, but you get to be on the loop for future coupon and savings! Take advantage today.
Offer expiration: Limited time offer
What you'll get: 25% Off Purchase w/ Email Sign-Up
Where it's available: Advance Auto Parts
How to earn it: Simply visit the site and sign up with your email to get your savings coupons.
Terms & Conditions: Maximum of $50 discount. Promotion is only valid with email sign-up and activations. Limited time offer. Additional terms and conditions apply. Exclusions may apply.
(Visit AdvanceAutoParts.com to view promotion)
---
2021 Advance Auto Parts Promo Codes
Advance Auto Parts is constantly having new promo codes for you to try out and save money on your purchase. All you have to do is enter in the corresponding promo codes at checkout to redeem the discount.
These promotions tend to change frequently so be sure to take a look at the Advanced Auto Parts coupons on their website.
Offer expiration: Limited time offers (varies between offers)
Promotions:

15% Off Purchase Coupon on online orders with promo code APR15 (exp. April 28, 2021)

Where it's available: Available

online only

Regular priced merchandise

How to earn it: 

Visit Advance Auto Parts online, See link below.
Start shopping, use promo code at check out to get the discount

Terms & Conditions: Online-only offer – not available in-store. Maximum savings discount is $50. Regular priced merchandise only – excludes select brands, categories, sale and clearance items. Additional terms and conditions apply. Exclusions apply.
(Visit AdvanceAutoParts.com to start shopping)
---
---
Bottom Line
Advance Auto Parts will continue to offer various promotions and great service, so consider heading your local store if you need anything for your car. You will save a lot more money if you just head to your local store and pick up some equipment to do maintenance then if you just sent it into a shop or dealership.
If you've already went on over to the their website and started using any of the promotions listed above, bookmark this tab so that you can come back to it to check for new deals. For more ways to save money, use Gift Cards, or earn Credit Card Bonuses check out our full list!