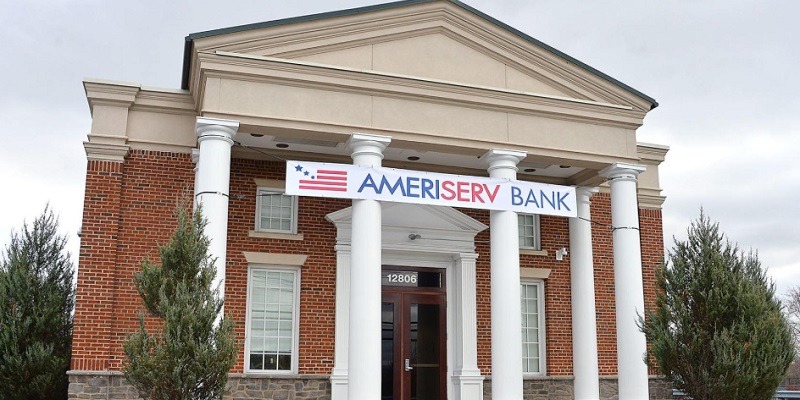 Ameriserv Financial Bank has a limited selection of account options. To find out if Ameriserv Financial Bank is right for you, continue reading the review below.
Judging from their website, you might have to visit a physical branch or call them to open an account since they lack crucial information such as opening deposits.
They do offer a holiday savings account that earns tiered interest rates.
Checking Account Options
Ameriserv Financial Bank offers a decent variety of checking accounts.
They don't seem to have their opening deposits displayed on their site, so you might have to contact Ameriserv to find out that information.
Their checking accounts also come with the standard features that most accounts have.
StudentLife CheckingSimpleLife CheckingActiveLife CheckingComfortLife Checking
A student checking account available to those 15-25.
There is a $5 monthly fee, but it can be waived if you sign up for eStatements.
Upon their 25th birthday, this account will convert into an ActiveLife checking account.
You must be enrolled in high school or college to qualify.
This is a standard checking account that comes with all kinds of free banking.
There is a $7 monthly fee, but it can be waived by maintaining a daily balance of $300.
This is an everyday checking account that requires you be active on it often.
You can't necessarily waive the $15 monthly fee, but you can reduce it by $5 if you:
Receive $250 or more in direct deposits
Complete a mobile deposit each year.
This is an interest bearing checking account that earns tiered rates.
There is a $20 monthly fee but you can waive it by maintaining a monthly balance of $2,500.
Compare Checking Accounts
Chase Total Checking®HSBC Advance CheckingAsterisk-Free Checking®Chase Premier Plus CheckingSM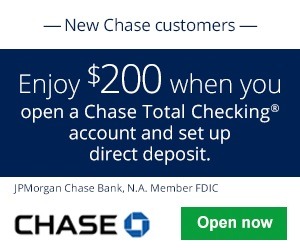 • Enjoy a $200 bonus when you open a new Chase Total Checking® account and set up direct deposit
• Access to 16,000 Chase ATMs and nearly 4,900 branches
• Chase Mobile® app - Manage your accounts, deposit checks, transfer money and more -- all from your device.
• Open your account online now.
• Available online nationwide except in Alaska, Hawaii and Puerto Rico. For branch locations, visit locator.chase.com.




• Get up to $240 with a 3% Cash Bonus Checking Offer when you open a new HSBC Advance checking account and complete the following qualifying activities.
• Open your new HSBC Advance checking account online by January 7, 2021; and
• Set up Qualifying Direct Deposits into your new HSBC Advance checking account; and then
• Enjoy 3% Cash Bonus, up to $240, on Qualifying Direct Deposits up to $40 per month, during the first 6 calendar months after account opening
• You will automatically receive the 3% Cash Bonus in your new HSBC Advance checking account approximately eight weeks after completing that month's qualifying activities.




Deposit products are offered in the U.S. by HSBC Bank USA, N.A. Member FDIC.
Savings Account Options
Ameriserv Financial Bank only has two savings accounts but they earn interest and have low balance requirements. Again, you will have to contact Ameriserv to find out information concerning opening deposits and minimum balance requirements.
Their savings accounts come with the standard features that most accounts have.
Soar Statement SavingseHoliday Club Savings
This savings account is simple and you will earn a variable rates.
The interest is compounded quarterly.
A holiday savings account that let you earn interest while you are on vacation.
You can transfer money from your checking account to this savings one.
Compare Savings Accounts
Discover Online SavingsChase SavingsSMAmerican Express® Personal SavingsUFB High Yield Savings
Reasons to Bank with Ameriserv Financial Bank
Provides a health savings account that earns interest.
If you like simplistic options then they might benefit you.
If you prefer to visit a physical branch instead and live in Pennsylvania then this will work for you.
Conduct all your banking online or with the Ameriserv Financial Bank mobile app.
Reasons Not to Bank with Ameriserv Financial Bank
They are only located in Pennsylvania with 16 branches in total.
Absence of a children checking or savings account.
Doesn't have a specific senior checking or savings account.
Lack of variety in savings accounts.
Lack of a holiday savings account.
You might have to call Ameriserv Financial Bank to discuss about certain additional information that aren't listed on their website.
Ameriserv Financial Bank Routing Number
The routing number for Ameriserv Financial Bank varies depending on state and regions. You can also check the lower left corner of your Ameriserv Financial Bank check.
Contact Customer Service
You can reach Ameriserv Financial Bank at 1-800-837-2265.
How Ameriserv Financial Bank

Compares
Chase Bank: Chase is one of the biggest banks in the U.S and offers just about almost everything. Compared to its other competitors, Chase offers much more checking account options.
Discover Bank: Discover Bank is also an online nationwide bank that offers bonuses for their checking and savings accounts! You can earn cash back rewards when you open a checking account and generous bonuses for opening a savings one.
Wells Fargo: Located throughout the US with over 5,800 branches and 13,000 ATMs. They offer a variety of deposits accounts, including accounts for teens and customers who need a second chance.
Bottom Line
If you live in Pennsylvania and aren't looking for anything too complex when it comes to opening a checking or savings account, then Ameriserv Financial Bank can provide that service.
They seem to have good intentions with their accounts, but with the lack of information on their site, it would be hard to bank with them. It is recommended that you visit them at a physical branch instead.
However, keep in mind that when you look for a checking or savings account be sure to look into all the fees charged. Don't focus on the interest rate alone, but on what the account will cost you overall.
If Ameriserv Financial Bank has the variety and options you're looking for, apply today! For more options from a variety of banks, see our list of the best bank promotions!