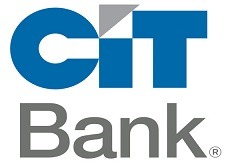 CIT Bank is a leading American financial holding company that provides financing and leasing capital to its clients and their customers across more than 30 industries.
If you interested in calculating your savings for a Certificate of Deposit to your Retirement Plan, then make sure to check out CIT Bank Financial Calculators. These Financial Calculators are completely free and they also offer graphs that show you how much you should save for your retirement plan and more. Sections for the Financial Calculators include Savings, Retirement and Debt Manager. See how much you should start saving today!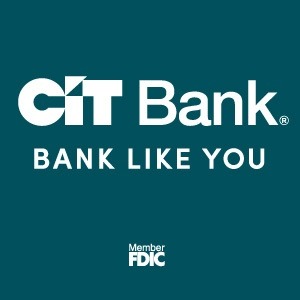 With the CIT Bank Savings Builders account:
• Earn a top tier, competitive APY on your money—one of the top savings rates in the nation. Earn up to 1.00% APY on your funds - grow your savings faster.
• Build a habit of savings. Pay yourself first. Start with $100 per month and build your habit of savings-—all while getting a top rate.
• FDIC Insured


CIT Bank
CIT Bank is a FDIC Insure Bank that offers personal banking, home loans and more. Their personal banking offers a high yield savings account and several types of CDs. CIT Bank also has leadership positions in middle market lending, factoring, retail finance, aerospace, equipment and rail leasing, and global vendor finance. In addition, they currently offer Free Financial Calculators to help give you a real-time look at your finances.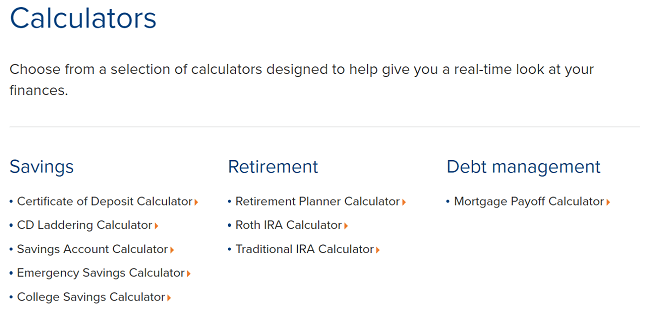 CIT Bank Financial Calculators
With CIT Bank's Financial Calculators, you can calculate your Savings, Retirement Plan or your Debt Manager Plan. Calculate your Savings Account and more by entering your starting amount, year to save, rate of return, additional contributions, frequency and interest to view your report.
They'll also offer helpful definitions by explaining what your interest compounding is to better compute your report as well as a chart to visually show how much you'll save. CIT Bank is currently offering nine different financial calculators, so crunch your numbers today!
Bottom Line
If you're interested in a real-time look at your finances then check out CIT Bank's Financial Calculators. They currently offer a Certificate of Deposit Calculator, a Savings Account Calculator, a College Savings Calculator and more under their Savings Calculators.
A Retirement Planner Calculator, a Roth IRA Calculator and more under their Retirement Calculator section. And a Mortgage Payoff Calculator under their Debt Management Calculators. Crunch your numbers to see your savings today! Check out more ways to Save Money with CIT Bank!