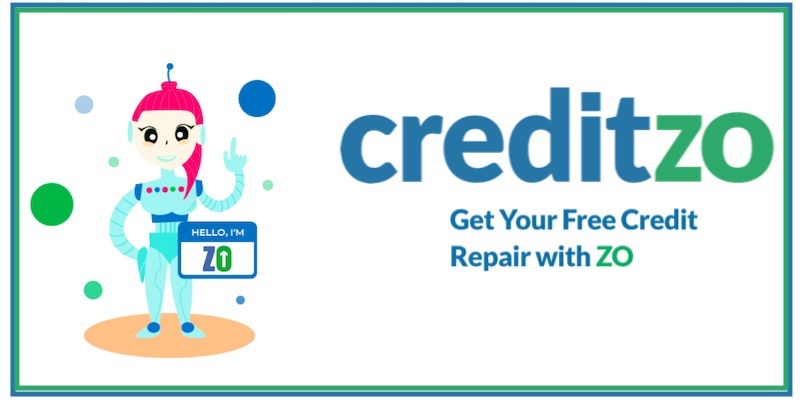 Your credit score is a very important tool as it determines a lot of important things in your life such as your eligibility for a credit card, loan, and mortgage. Having negative items on your credit history will result in a lower credit score and make it difficult for you to open a credit card or get a loan offer with favorable terms. If you have negative items that are errors then you'll want to fix these reports as soon as possible.
CreditZO is a credit repair company that automatically identifies and disputes negative items on your credit report. The company also offers service such as credit repair advice, credit monitoring and referrals to credit card providers and lenders who specialize in low credit scores. Let's get a better look at CreditZO down below in this review.
---
CreditZO Free Credit Repair
---
Differently from credit repair competition, CreditZO does not charge a fee for filing credit error disputes on your behalf. Instead, you will need to gather your credit report from a third party. CreditZO charges a monthly fee ranging from $14.29 to $27.99 to monitor your credit.
(Click the link to view the CrediZO website)
If CreditZO is successful in removing negative items from your credit history then your credit score will increase. In addition to increasing your score, CreditZO will also give you a few tips and tricks on things you can do to improve your score along with referrals to financial institutions that cater to consumers with low credit scores or poor credit history.
---
Bottom Line
If you have negative items on your credit report and don't know how to deal with disputing them on your own then CreditZO is perfect for you. While sending disputes on your behalf is a free service, credit monitoring does come with a fee. For more ways to save more, check out our post on how save money online and bank guides here!