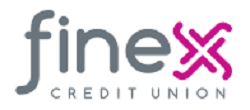 Finex Credit Union is here to help you plan out your financial journey towards retirement. The plan do so with their many features that make banking with them a breeze! Finex also provides a great APY rate. They have 2 locations in Connecticut. However, members can access Finex CU's services on the road through their online banking options. In addition to Finex Credit Union's online services, they are part of the Shared Branching Network, which gives you access to 5,300 other credit unions to perform the transactions or use services you need, wherever you are!
Editor's Note: Their Axcess High Rate Rewards account is worth checking out as you can earn high interest on balances up to $25,000. Read our Finex Credit Union Rewards Checking Account review for full info!
Finex Credit Union Membership:
Visit your nearest Finex Credit Union
Check out their eligibility requirements:

If someone in your family is already a Finex member.
If you live, worship or work in Hartford or Tolland counties.
Join East Hartford Friends of the Library with $10 membership fee.

To apply for membership, you will need the following info to fill out the online application form:
Valid Driver's License/State ID/Passport
Valid United States Social Security Number/Email/DoB
Account information for accounts that you would like to close and transfer
Reasons To Join Finex Credit Union:
Finex Credit Union exists to provide their members with more knowledge and opportunities than other credit unions. A general idea of the features that Finex offers are free eServices, access to online banking, bill payment and online check copies, free credit score posting and credit score enhancement services, payroll posted 1 day earlier than direct deposit, Finex Relationship Account discounts on loans, CD premiums, fee waivers, discounts, and bonus dividends paid to relationship accounts for 6 consecutive years. More access, more financial options, more savings, and more personalized service than their competitors. Your funds will be secure, accessible for withdrawal at a branch or ATM, and will also be insured up to $250,000 by the National Credit Union Administration.
Bottom Line:
Finex Credit Union members benefit from good rates, dividends, 24/7 account access through the eBranch or a mobile device. They are driven by the mindset to be the credit union that provides the best service and features to customers. If you have more membership eligibility questions, feel free to contact a Finex CU employee! If this credit union did no suit you, be sure to check out our full list of Credit Unions Anyone Can Join. Don't forget to share your experience with this credit union by commenting below.