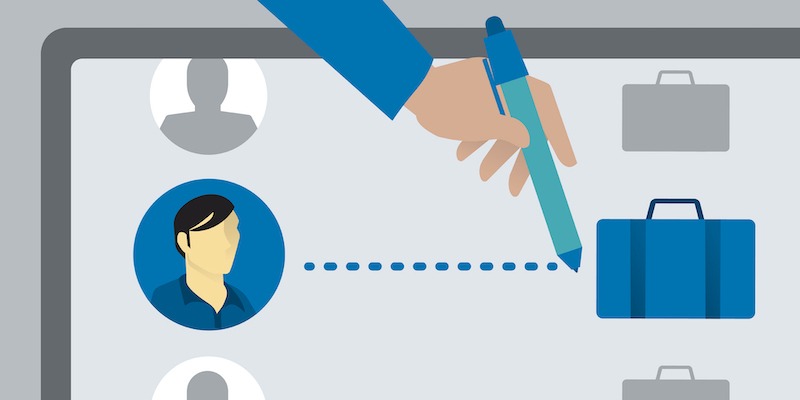 Today there are many job boards available as well as apps, aggregators, social media channels, networking groups and staffing company websites to choose from. If you're planning to expand your network or simply looking for a job, there are many employment websites to choose from.
LinkedIn and Indeed are amongst the most well known job recruiter and posting website in the market. Features differ from service to service, so if you want to find out what makes these two so great, then continue reading below for our comparison.
---
Indeed For Employers In A Nutshell
---
Indeed is one of the the top employment search engines in the United States. The platform allows employers to post job openings for free. Indeed unique to other recruiting websites because they allow users to promote their posts and stand out amongst millions of other listings. Not only that, the site offers a comprehensive listing of available job openings that which can be searched for by keyword, job title, industry, or level of experience.
The platform is the first in the job search industry to have an aggregated search engine for job listings. Indeed receives approximately 250 million unique visitors every month from over 60 countries, 150 million resumes uploaded monthly and 10 jobs added per second. With so many users searching for work, Indeed is one of the best tools recruiters can use to quickly fill open positions with quality talent.
Indeed is a great option for most recruiters and business owners.
---
LinkedIn Talent Solutions In A Nutshell
---
Even though LinkedIn's job board is often overlooked for its social networking features, the site receives 706+ million users from over 200 countries (170 million users in the U.S.). Recruiters can use LinkedIn's job board to network using the built-in chat system, search for qualified talent, and leverage "friendships" and business relationships to find top-quality candidates.
LinkedIn Talent Solutions does not include an official pricing guide on their website. If you want to get exact numbers, you'll need to contact LinkedIn for the latest pricing information. Here's what we were able to gather from the internet:
SOLUTION
PRICE
Job Posts
Cost-per-click
Job Slots
Negotiated on a business-by-business basis
Recruiter
Lite: $2,399/year
Corporate: $8,999/year
Career Pages
Negotiated on a business-by-business basis
Recruitment Ads
Cost-per-click
Career Pages
Negotiated on a business-by-business basis
Sponsored Content
Cost-per-click
Cost-per-impression
Cost per click will vary depending on job location, job title and overall marketplace activity.
---
Indeed vs. LinkedIn: Similarities
---
Indeed and LinkedIn both provide users with ways to post job opportunities, an Android and iOS app and online support. As previously mentioned, both platforms offer a pay-per-click model for job posting.
---
Indeed vs. LinkedIn: Differences
Indeed and LinkedIn take up different measures in order to find candidates:
Indeed has a resume database that recruiters can search through, while LinkedIn has more extensive profiles for networking.
Indeed's job board gets "seen" more, but LinkedIn's social network lets you peruse applicant profiles and select the most qualified and engaging candidates.
Indeed has an option to post jobs for free while LinkedIn does not.
Employers can share Indeed job postings on their LinkedIn network, but they can't post jobs directly to LinkedIn from Indeed.
---
---
Bottom Line
There are numerous job boards available, each offering something a little different. Different businesses look for something different and not one job posting service is going to have everything. So make sure to check out each of the job website available out there for your business.
Before deciding between Indeed or LinkedIn as an employer, it's important to consider your industry and your preferences. While Indeed might give your job posts more exposure, LinkedIn is a good option if you're seeking qualified talent. If you're an expert recruiter, you'll want to use both platforms: Indeed to advertise your jobs and LinkedIn to search for particular types of candidates. For recruiters ooking to save money, be sure to check out Indeed's free postings.
While you're here on HMB, you can checkout the latest ZipRecruiter promotions here and see how you can make money online!