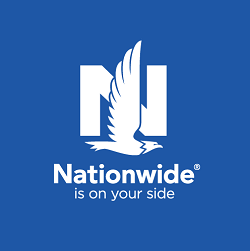 Nationwide Insurance customers that live in Pennsylvania and have an antitheft device in their cars may be eligible for an insurance reimbursement from the Nationwide Antitheft Device Class Action Lawsuit. This lawsuit resolves claims that Nationwide Insurance and its partners/branches failed to give certain car insurance policyholders a discount for having antitheft devices featured in their cars. Even though Nationwide's records indicated that a customer had an antitheft device, the company did not provide a discount as advertised. Nationwide denies all wrongdoing in this antitheft class action lawsuit, but has agreed to a class action settlement to avoid further court costs and the uncertainty of continued litigation.

Nationwide Antitheft Class Action Lawsuit:
Claim Form Deadline: None if you are a current policyholder. If you are a former Nationwide insurance customer, you must return the above form no later than 9/30/2015.
Who's Eligible: You are considered a Class Member if you are a Pennsylvania policyholder who during the defined Class Periods:"(a) had a policy of automobile insurance that included comprehensive insurance coverage; (b) whose insured vehicle(s), according to Nationwide's VIN Database, had a passive antitheft device installed as manufacturer's standard equipment; and (c) did not receive a 10% discount on the comprehensive portion of the paid premium."
Estimated Amount: Varies. It is estimated that each eligible Class Member will receive up to 6 percent of the amount paid for comprehensive insurance premium.
Proof of Purchase: None but your address will be verified.
Case Name & Number: Tomaine v. Nationwide Mutual Insurance Co., Case No. 2:13-cv-05408, in the U.S. District Court for the Eastern District of Pennsylvania.
If you are a Pennsylvania resident and you know that you have not received a discount from Nationwide Insurance for having an antitheft device in your car, you are entitled to a reimbursement from the Nationwide Antitheft Device Class Action Lawsuit. If you are a current Nationwide customer, you should automatically receive your award; if not, you need to file your claim by 9/30/2015 to be eligible for your award. Find more Class Action Lawsuits from our full list!