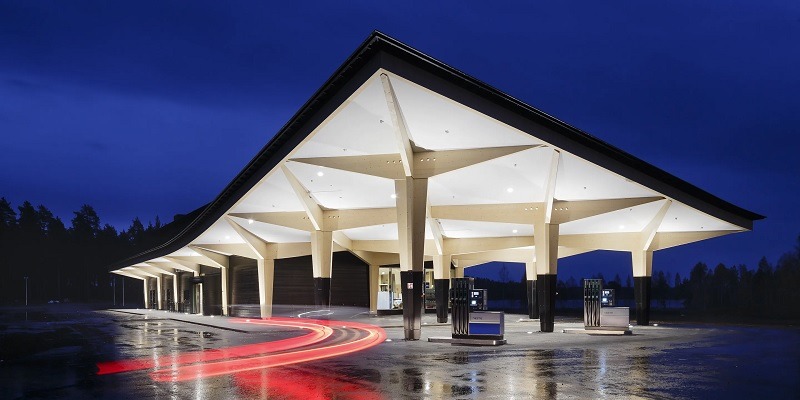 For a credit card that'll reward you for everyday purchases such as gas and groceries, the PenFed Platinum Rewards Visa Signature® Card might be a good fit for you! If you sign up, you can earn a 15,000 Bonus Points after spending $1,500 in purchase transactions within 90 days of account opening.
However, you must join the Pentagon Federal Credit Union in order to qualify for this card. If you aren't associated with the military and want a simpler application process, then the PenFed Credit Union cards won't be a good fit for you.
---
PenFed Platinum Rewards Card Summary
Bonus Available
Earn 15,000 Bonus Points when you spend $1,500 in first 90 days

Balance Transfers Promo APR for 12 months, 3% fee applies to each transaction. Subject to credit approval. Read More

Ongoing Rewards/Benefits
5x Points on gas paid at the pump and EV charging stations

3x Points at the supermarket (including most Target and Walmart locations†), restaurants, and TV, radio, cable, streaming services

1x Points on all other purchases

Foreign Transaction Fees
No
Annual  Fee
$0
(Click here to apply for PenFed Platinum Rewards)
---
PenFed Platinum Rewards Card Bonus

Use the PenFed Platinum Rewards card's introductory offer of 15,000 Bonus Points. To get this, you will need to spend $1,500 within the first 90 days of account opening.
---
Redeeming PenFed Platinum Rewards
Similar to other points-based cards, the value of your rewards points will depend on how you use them. On average, each PenFed Platinum Rewards point is worth $0.01. That is almost the same as the industry average for the value of points.
When you're ready to redeem your points, you have a variety of options, including:
Travel
Gift cards
Merchandise
For the best value for your PenFed Platinum Rewards points, use them for award travel.
---
PenFed Platinum Rewards Card Eligibility
To apply for the PenFed Platinum Rewards card, you must join the PenFed credit union. To qualify for this card, you must meet one of the following requirements:
You are retired, honorably discharged or currently serving the U.S. military.
You are an employee of a qualifying organization.
You belong to a qualifying association or organization.
You are an employee of the U.S. government.
You live or work in an eligible location.
You are a family member or housemate of someone who is eligible.
*Visit penfed.org for more details.
If you do not fit any of these requirements, you can always join the National Military Family Association or Voices for America's Troops to qualify. Anyone can join, but there maybe be some small fees.
---
---
Bottom Line
To get the PenFed Platinum Rewards Visa Signature Card, you must apply and be a member of the PendFed credit union. Membership is open to members of the military and uniformed services, employees of many different defense related organizations, their family members, and even members of the same household of an eligible person.
If you don't qualify, you can still join a qualifying organization for a minimal cost by becoming a member of Voices for America's Troops for a one time cost of $15.
This may not be the best welcome bonus offer around, but it's okay considering there is no annual fee. Another card that offers a welcome bonus with no annual fee is the Chase Freedom Unlimited card, and if you're looking for more, check out our list of credit cards.
Check out the Blue Cash Everyday Card from American Express that also offers cash back on gas.
For a card that offers a competitive, flat-rate cash back for all your purchases, you can check out the PenFed Power Cash Rewards card. Review our complete list of credit card bonus promotions.