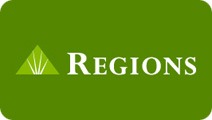 Regions Bank has agreed to settle a class action lawsuit concerning an insurance scheme that charged homeowners inflated premiums for flood insurance coverage forced on their properties. According to the Regions Bank Force-Placed Insurance Class Action Lawsuit, you are entitled to a cash or credit award if (between 8/1/2009 through 5/8/2015) you paid a premium for a hazard, flood, flood gap, or wind Lender-Placed Flood Insurance (LPFI) for a residential property. Regions Bank is accused of forcing borrowers to have flood insurance for their property pursuant to a residential mortgage or home equity loan or line of credit. Regions would allegedly place flood insurance in a manner that enabled them to obtain an unauthorized benefit. Furthermore, the way in which LPFI Policies were obtained and placed caused the LPFI charges to be excessive. The bank is now paying for its shady practices with a $612,500 class action lawsuit settlement.
Regions Bank Insurance

Lawsuit:
Claim Form Deadline: N/A. Class Members do not need to submit a Claim Form to receive a payment from the Regions Bank class action settlement.
Who's Eligible: "All borrowers in the United States who, within the Class Period, were charged by Regions Bank and/or its respective subsidiaries and affiliates and/or persons acting for or on their behalf, as insured or additional insureds for a lender-placed flood insurance policy."
Estimated Amount: Varies. Each Class Member will be entitled to a payment in the amount of the percentage of his or her Individual Net Premium relative to the Total Net Premium.
Proof of Purchase: N/A. You will be notified if you are a class member.
Case Name & Number: Mahan v. Regions Financial Corp., et al., Case No. 4:14-cv-321-JM, in the U.S. District Court for the Eastern District of Arkansas, Western Division
If you are affected by the Regions Bank Force-Placed Insurance Class Action Lawsuit, you may be able to make a claim and get a cash or credit award. You do not need to provide proof of purchase because you should be automatically notified if you qualify. Regions Bank engaged in questionable activities that resulted in excessively expensive flood insurance policies, and they are now paying for it. Check out our entire list of Class Action Lawsuit Settlements to see if you can file any other claims!