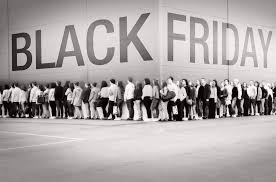 It's almost Black Friday, and the sales and deals are luring you to spend your hard earned cash while you are still under the influence of a food coma. Never fear, with a help of a couple of Tums and The Ultimate Black Friday Strategy Guide, you can save money on Holiday Spending this year and keep your sanity. The single most important thing you should always do is to make a shopping budget. It could be as simple as a shopping list or complex as a spreadsheet. Just know how much you want to spend versus blindly hunting for a bargain. With that said, let's talk strategies!
The Ultimate Black Friday Strategy Guide:
Are you a traditional Black Friday road warrior who's willing to hit up a few stores early in the morning and throughout the afternoon? Or are you a Ninja Web Surfer who won't leave the house because the it's not worth the hassle to wrestle with the crowd? No matter what you are or where you are, here are tips that both types of shoppers should consider once you have your shopping list.
Good shopping practices overall:
Store loyalty memberships will sometimes give you rewards in points or cumulative in cash back after a spend threshold, many stores, such as Costco, Sam's, and Toys "R" Us, have pre-sale hours for their Store Rewards members, so make sure you are signed up or registered.
Know the return policy and always get a Gift Receipt. This should be standard when buying any gifts. It'll make it easier for your recipient if a return or exchange is needed. You just never know if it's needed, so having one is always a plus. Some stores have a liberal return policy for items purchased on Black Friday and during the holidays. However, it might also be valid for only 30 days. If you buy something and your recipient doesn't like it, there's a chance they won't be able to return it.
Give gift cards and you don't need to read any further. Okay, so that's not for everyone, but it's pretty darn practical right? Just get everyone an American Express Gift Card with no fees using promo code FREESHP17A (no shipping fee) – Expires 01/01/2018 – and HOLFREE17 (no purchase fee) – Expires 12/31/2017. They never expire and are good anywhere American Express debit cards are accepted.
How you pay is almost as important as what you pay. There are two ways to add an additional discounts to sales and bargains and that begins before you even start shopping.

Shop with Discounted Gift Cards. There are several gift card exchange sites available. Just be aware of any fees or expiration associated with any given card. Plus, check out this current gift card promotion from Gyft. Raise is also currently offering a $5 sign up bonus off a $50 purchase when you use promo code anguyen21 when you sign up.
Know your credit card bonuses. Know which of your credit cards will offer extra discounts on purchases in certain categories. Be aware of caps on purchases for rewards and check for extra cash back in rotating categories.
Delta SkyMiles® Reserve Business American Express Card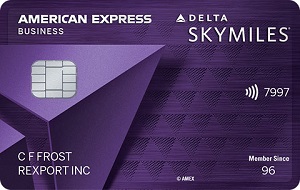 Now, we'll tackle those of you who have no problems throwing elbows, er — I mean getting up early.
Fighters, put your gloves on and fill your coffee thermos:
Pre-shop the sales online. Most stores "leak" their Black Friday Ads. Compare shops beforehand to know which deals are worth the trip and where you can consolidate your shopping. Make note of Special Sale Price Hours. Here are all our Black Friday Ads for this year that you can take a look at, plus some notable deals that we've found:
Know the lay of the land. I know it sounds odd but knowing exactly where to find the items you want ahead of time will be a big bonus as you will get to your deal quicker saving time and possibly not missing out because others got to the items before you. Check out the store layout on Wednesday. You may even find better deals before Black Friday starts. Who knows?
Prioritize your deals by shopping the most wanted item first and price matching where possible. You definitely will have a deal or two that won't be replicated in another store. For example, you may need that most wanted toy from Target but Best Buy has other needed electronics. You'd want to price match at Target and avoid Best Buy altogether. Have a copy of the store policy and the ad in hand, if at all possible, at the time of your shopping trip.
The lines are my second biggest complaint. Always look for a ticket dispenser or some stores even have employees who hand out numbers to ensure you get a "slot" of place in line.
Store warranties are how retailers compensate for their deep discount deals and reduced profit margins. However, many credit cards extend the manufacturer's warranty for one year for free, so don't be so quick to add that extra cost which will negate any savings.
Lone Ninja operative:
I'm a keyboard ninja myself. I love the convenience and time saving aspects of online shopping. I don't even have to do any gift wrapping sometimes!
Shopping portals can save you in different types of rewards. Some give you a percentage cash back like Mr. Rebates, which is currently offering a $7.50 sign-up bonus, and Ebates, which is currently offering a $10 sign-up bonus, while others will give you points or additional discounts when you shop through their site. Companion discounts from credit cards or airline/hotel sites also offer cash back, points and miles from their partnered merchants.
Free shipping is key. One of the best ways to cut cost of online shopping is taking advantage of their free shipping deals. Most sites will offer free shipping if you spend a certain amount. Bundle your purchases into one order to save on ship cost when free shipping is not available.
2017 Black Friday Best Deals List
We will do the hard work and let you know the best Black Friday deals for 2017. We've rounded up all the best Black Friday offers from top TVs to laptops, smartphones and more to help you put together your shopping list!
Best Black Friday Tablet Ads
iPad mini 4 128GB WiFi Tablet for $274.99 at Best Buy
Apple iPad Pro 10.5″ 256GB WiFi Tablet for $649.99 at BJ's Wholesale Club
iPad 9.7″ 32GB WiFi Tablet for $249 at Walmart
Samsung Galaxy Tab E 9.6″ Android 16GB Tablet + $25 Google Play Credit for $139 at Walmart
Samsung Galaxy Tab A 10.1″ Android Tablet + Bonus 32GB microSD Card for $169.99 at BJ's Wholesale Club
Amazon Fire HD 8 16GB 8″ Tablet for $49.99 at Amazon
Fire HD 10 16GB 10.1″ Tablet at $99.99 at Amazon
Best Black Friday Apple Ads
Apple Watch Series 3 + $90 Kohl's Cash for $329 at Kohl's
Apple Watch Series 1 + $75 Kohl's Cash for $249 at Kohl's
MacBook Air Core i5 13.3″ Laptop for $799.99 at Best Buy
iMac Core i5 21.5″ Desktop for $899.99 at Best Buy
MacBook Pro Core i5 13″ Laptop with Retina for $1,149.99 at Best Buy
Best Black Friday Laptop Ads
HP Kaby Lake Core i3 15.6″ Touch Laptop for $299 at Microsoft Store
HP Kaby Lake Core i7 17.3″ 1080p Laptop from $849.99 at HP
Dell Celeron N3060 14″ Laptop for $129.99 at Dell Home
Dell Kaby Lake Core M3 11.6″ 2-in-1 Laptop for $299.99 at Dell Home
Dell Kaby Lake Core i5 15.6″ 1080p Laptop for $529.99 at Dell Small Business
Samsung Celeron N3060 11.6″ Chromebook for $99 at Best Buy
Dell Pentium N3710 11.6″ 2-in-1 Laptop for $249.99 at Office Depot and OfficeMax
Best Black Friday TV Ads
32″ 720p TV for $69.99 at Amazon
Avera 49″ 4K LED LCD TV for $200 at Newegg
Sharp 50″ 4K LED LCD Roku Smart TV for $179.99 at Best Buy
LG 49″ 4K LED LCD Smart TV + $120 Kohl's Cash for $399.99 at Kohl's
49″ 4K LED TV for $159.99 at Amazon
Hitachi 60″ 4K HDR LED LCD Roku Smart TV for $498 at Sam's Club
Westinghouse 55″ 4K LED LCD Smart TV for $249.99 at Target
Samsung 55″ 4K HDR LED LCD Smart TV + $150 Kohl's Cash for $499.99 at Kohl's
LG 65″ 4K HDR LED LCD Smart TV with $200 Dell Gift Card for $799.99 at Dell Home
Haier 55″ 4K LED LCD TV + $90 Kohl's Cash for $299.99 at Kohl's
Vizio 80″ 4K HDR LED LCD Smart TV for $2,499.99 at Costco
Vizio 65″ 4K HDR LED LCD UHD Smart TV for $598 at Sam's Club
Best Black Friday Smartphone Ads
Apple iPhone Purchase + $300 Walmart Gift Card with select plans at Walmart
Up to $200 off iPhone 8 or 8 Plus with select plans at Best Buy
Up to $150 off iPhone 6s 32GB Phone with select plans at Best Buy
iPhone SE 32GB Prepaid Phone for Walmart Family Mobile for $99 at Walmart
iPhone 6 32GB Prepaid Phone for Straight Talk for $129 at Walmart
Samsung Galaxy S8, S8+, or Note 8 + $300 Target Gift Card with select plans at Target
Best Black Friday Video Game Ads
Oculus Rift + Touch Virtual Reality Headset Bundle for PC for $349 at Best Buy
PlayStation VR Headset for PS4 for $199.99 at Target
PlayStation 4 Pro 1TB Console for $349.99 at GameStop
Xbox 360 Pre-Owned Console for free after rebate at GameStop
Microsoft Xbox One S 500GB Console with Free Game for $189 at Microsoft
PlayStation 4 1TB Console for $189.99 at BJ's Wholesale Club
Legend of Zelda: Breath of the Wild Explorer's Edition for Nintendo Switch for $49 at Walmart
Forza 7 for Xbox One for $39.99 at Microsoft
Assassin's Creed: Origins for Xbox One for $34.99 at Best Buy
Best Black Friday Streaming Ads
Roku Express+ HD Bundle for $22 at Walmart
Roku Streaming Stick+ Bundle for $48 at Walmart
Google Chromecast + $5 Vudu Credit for $20 at Walmart
Amazon Fire TV Stick with Alexa Voice Remote for $24.99 at Best Buy
Best Black Friday Toy Ads
Chewie's Friend Porg Star Wars Electronic Plush for $29.99 at GameStop
Star Wars: The Force Awakens RC BB-8 for $30 at Jet.com
Star Wars Droid Inventor Kit for 20% off at Amazon
Barbie Career Doll 5-Pack for $24.99 at Toys"R"Us
Barbie Pink Passport 3-Story Townhouse for $59.99 at Toys"R"Us
Baby Alive Twinkles 'n Tinkles Baby Dolls for $14.99 at Toys"R"Us
Select LEGO Construction Sets for 40% off at Toys"R"Us
Crayola Coloring Arts & Crafts Kit for $9.99 at Toys"R"Us
PJ Masks Rev-N-Rumblers Track Play Set for $29.99 at Toys"R"Us
Best Black Friday Camera Ads
Fujifilm Instax Mini 9 Camera with Film + $15 Kohl's Cash for $69.99 at Kohl's
Nikon D3400 DSLR Camera Bundle for $499.99 at BJ's Wholesale Club
Canon EOS Rebel T6 Bundle + $135 Kohl's Cash for $449.99 at Kohl's
Best Black Friday Home Assistant Ads
Amazon Echo Plus with Philips Hue Bulb for $119.99 at Amazon
Amazon Echo for $79.99 at Target
Amazon Echo Show in Black or White for $179.99 at Staples
Amazon Echo Dot in Black or White for $29.99 at Staples
Google Home + $25 Off Google Express for $79 at Walmart
Google Home Mini + $25 Walmart Google Express Credit for $29 at Walmart
Harman Kardon Invoke for $99.95 at Microsoft
Best Black Friday Home Goods Ads
Dyson V6 Animal Cord-Free Stick Vacuum + $75 Kohl's Cash for $249.99 at Kohl's
Crock-Pot 6-Qt. Pressure Cooker in Stainless Steel for $49.99 at Best Buy
KitchenAid 5-Qt. Stand Mixer for $179.99 at Macy's
Everything Else
Fitbit Blaze Smart Fitness Watch + $45 Kohl's Cash for $149.99 at Kohl's
Denon 7.2-Channel 4K Receiver with $100 Newegg Gift Card for $449 at Newegg
Beyerdynamic DT-990 Over-Ear Headphones for $124.99 at Newegg
Amazon Music Unlimited 3-Month Subscription for 99 cents at Amazon
Klipsch 10″ 300W Wireless Subwoofer for $199 at Newegg
Bottom Line:
You don't have to blow your summer vacation budget on holiday shopping. Just take note of this Ultimate Black Friday Strategy Guide. Also remember that there's always Cyber Monday to find more great opportunities to save. Whether you're shopping the stores or online, I highly recommend using discounted gift cards, shopping portals, and rewarding credit cards to make the most of your savings. Saving you money and time, which is better spent with your family. See more ways to save money!