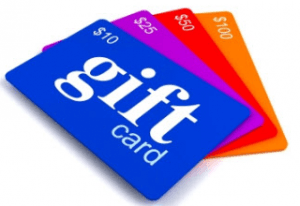 If you're someone who likes to make the most out of their money, then you will be interested to hear how you can get even more bang for your buck. One of the easiest ways to save that many people over look is through gift cards
We have compiled a list of 30+ Ways to Save Money on Gift Cards. We hope this post will help you in your never ending quest to save big. Check out more of our Best Gift Card Promotions and more ways to Save Money.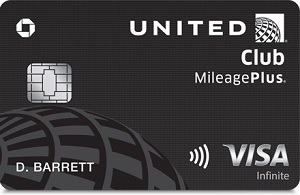 The United ClubSM Infinite Card offers 80,000 bonus miles after you spend $5,000 on purchases in the first 3 months from account opening.

You'll earn:
• 4 miles per $1 spent on United(R) purchases
• 2 miles per $1 spent on all other travel and dining
• 1 mile per $1 spent on all other purchases
• Earn up to 8,000 Premier qualifying points (500 PQP for every $12K you spend on purchases)

This card does carry an annual fee of $525. However, you can get up to $100 Global Entry, TSA PreCheck or NEXUS fee credit. In addition, you'll get a savings of up to $320 per roundtrip (terms apply) by getting your first and second checked bags for free and Premier Access travel services!

Member FDIC



Learn More About This Card
30+ Ways to Save Money on Gift Cards
1. Gyft
Gyft is a website that sells you gift cards on a first hand basis. At the start of almost every month they offer some sweet discounts on a variety. You can also earn 5% back on transactions when you use a Chase Ink Plus or Ink Cash card and check out with PayPal. Check out their Website.
2. Amex Offers
If you have an American Express card, scroll down on their website/app to find a list of deals titled "Amex Offers." There are 2 types offers you can get, statement credit and membership rewards points. It's critical that you read the terms of every offer because there is a lot of variation. Some are online-only, in-store only, or both.
Sign into their Website to see if you have been targeted with anything good. Also take a look around HMB, where we keep you up to date on the best Amex offers available.
3.  Grocery Stores
Grocery stores will often have digital/physical coupons to help you save money. Many of these coupons are for third party stores, so they are a great way to branch out and save some cash where ever you go. The next time you go shopping for some food, be on the look out for some the great gift card deals that will be lurking about.
4. Chase Offers
Chase offers is very similar to Amex offers, but there are some key differences that separate the two. For starters, they're not as generous as Amex, and have lower cash back limits. They also base most of their deals around percentages rather than a flat amount. Log in to check out all of their offers through their Website.
5. Fuel Points
Similar to the grocery store section, many of these stores also offer fuel points on in-store purchase, with gift cards earning even more points. Kroger for example has a ton of different gift cards that will earn 4X more on fuel rewards. There's a good amount of money to be earned through saving at the gas pump. If you're interested, check out more ways to Save on Gas. 
6. Amazon
Amazon is constantly making great gift card offers through their Gold Box Deals.They can be egift cards or physical ones. Prime members will often gain advanced access to exclusive gift card deals.
7. eBay Daily Deals
Similarly to Amazon, eBay consistently comes out with some cheap first and second hand gift cards. Their primary seller is Paypal digital gifts, which is considered to be a reliable seller. Be weary of second hand gift cards (previously bought gift cards that are being resold). These cards can be less reliable, so stick to Paypal sold gift cards when you start out.
8. Wholesale Clubs
Wholesale clubs such as BJ's, Costco, and Sam's Club will have a small selection of gift cards to choose from. However, usually their on sale gift cards will be at an unmatched low cost, so these clubs are worthwhile to check out for sure.
9. Paypal Digital Gifts
Not only does Paypal Digital Gifts sell on eBay, they also have their own website for you to browse all of their gift card deals. Check out their website Here.
10. Restaurant Promo Cards
Sometimes during the year, restaurants will have gift card promotions where you can get them for way cheaper than normal. "Buy a $25 GC and get a $5 one for free" would be an example of one of these deals. These types of offers usually pop up during the holidays, so make sure you look out for them the next time a big celebration is coming up.
11. GiftCardMall
This is a website that first-hand gift cards. They usually offer a selection of discounted gift cards for a limited time only. GiftCardMall also works with many cashback apps and websites, so check to see if you can earn even more money back.
12. Office Depot & Staples
Both Office Depot & Staples have an awesome selection of discounted gift cards to choose from. Most of the time these discounts are for Visa and Mastercard gift cards.
13. Swych
Swytch is similar to Gyft in the way that it's an app that sell first-hand gift cards. They will also sometimes offer some codes to get discounts as well. If you have never used this program before, you can use our referral code Anthony993B9F to get a $5 sign up bonus.
14. Dosh
Dosh is another app, however they do not sell gift cards directly. Instead you link your credit and debit cards to get cash back when you shop at certain retailers. They say you sometimes can't use this on gift cards, however that rule doesn't seem to always be enforced. This means that you can get some cash back on your gift card purchases. Check out our full review Here.
15. Bitmo
This is another app that sells first-hand gift cards. This app will take payments directly from your checking accounts, so you won't be able to use credit card rewards on them. However, they make up for this by consistently offering gift cards that are up to 15% off. Check out their app Here.
16. Cashback Portals
Whenever you buy something online, it'll be in your best interest to check to see if you are purchasing from somewhere that is found on cashback portals. Although gift cards are often excluded in cash back portals, this rule is not always enforced.
This means that you should always try to purchase a gift card through a cash back portal to see if you can get some cash back. Check out our full list of Cashback Portals to see which one works best for you.
17. TopCashback
TopCashback is one of the many cashback websites that you can use to take advantage of some of the things I mentioned in #16. When you have earned cashback with this site, you can have sent directly to your Paypal or ACH account. They also have the option to claim cashback through the form of different gift cards.
18. Kroger Online
Kroger is on the list of grocery stores we mention above, but they also sell gift cards online. To see all of their current gift cards deals, click Here.
19. BankAmeriDeals
Having a credit card with Bank of American comes with a great option for saving on gift cards. This option is called BankAmeriDeals. It's similar to Amex and Chase offers, as many of the deals offered to you will be targeted. You can earn cash back and an in-house feature called "coins" to give you some extra cash that can be used on gift cards. Check out HMB to see some of the best BankAmeriDeals
20. Coupon Codes
Websites will very rarely offer coupon codes that can be used to get huge discounts on gift cards. Usually this comes in the form of the customer having to type a promo code before purchasing a gift card in order to get the discount. These deals can be hard to find, so don't stick your neck out looking for them.
21. Groupon
Groupon offers a huge variety of discounts on goods and services, but they also sell discounted gift cards. Signup for Groupon in order to see all of the gift card deals that they offer.
22. Gift Card Exchanges
If you've ever gotten a gift that you wanted to sell, then this is a great option for you. There are a ton of online gift exchanges where people sell gift cards at a discount, allowing you to get them for a low cost. One of the most popular of these website is Raise. If you want to sign up for an account, try our Referral Link to get get $5 off your first order!
23. Newegg
Known for selling different electronic equipment, Newegg also sells some eGift cards. Their deals don't last for long, so make sure to take advantage of any any offer that looks good to you.
24. Samsung Pay
If you have a Samsung Phone that has Samsung pay on it, they sell a ton of discounted gift cards on it.
25. T-Mobile Tuesdays
If you have service with T-Mobile, download their T-Mobile Tuesdays app or simply visit their Website every Tuesday. They offer a ton of great deals, some of which will occasionally be gift cards. Keep on the look out and take advantage of not only their gift card deals, but their other offers as well.
26. Credit Card Bonus Categories
A lot of credit cards offer bonus miles and points when shopping at select retailers. Some cards keep their bonuses year-round, while others will change periodically. Check out HMB to find some of the best credit card bonuses available.
27. Drugstores
Walgreens and CVS will often offer some nice discounts on select gift cards. These promotions don't pop up often, so its not the most consistent way to save on gift cards.
28. Cardpool 
Cardpool offers some great discounts on gift cards that have a one year guarantee. Their gift cards don't usually expire, but you might as well use them in the first year just to be safe. If you haven't used Cardpool before, you can sign up with us and get a $5 bonus credit toward your first purchase with the promo code NEWUSER5.
29. Gift Card Granny 
At this website you can buy printable or plastic gift cards to use online or in-store at select locations. Gift Card Granny sells first hand gift-cards, so they have a guarantee of working properly.
30. Restaurant.com
If you want some restaurant gift cards, then this is the perfect website. They only offer discounted restaurant gift cards. If you enter in your zip code, you can tailor your search to local restaurants that are only relevant for you, making it super convenient to find which cards you are looking for.
31. Buy in Bulk
This final tip is also the most important. Buying in bulk is the most consistent way to save money in the long run. If you see an awesome gift card deal using one of the methods listed above, milk it as much as possible! See how many discounted gift cards you can get at once, because great deals usually don't last for long!
Bottom Line
We hope this list of 30+ Ways To Save Money On Gift Cards will help you save big in the future. If we missed any tips, be sure to let us know in the comment section.
If you're interested, we've composed a list of the Best Restaurant Gift Cards that you can check out. Don't forget to see our full list of the Best Gift Card Promotions so you can start saving!