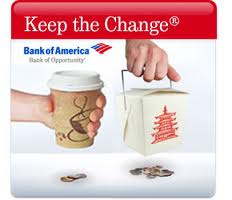 Dead as of 12/3/2013. Those of you who come here to learn the best methods to make free money, well I have a special treat today. This ultimate post will help you make $300 from Bank of America's Keep the Change program (KTC). It is a Bank of America program whereas they will match up to $250 of the change from your debit transactions for the first 3 months. Lets say you buy a coffee drink for $2.25; instead, it will show up as a $3 charge, and the 75 cents goes into your savings account. KTC will also put in another 75 cents to match your savings. In short, you want the charges to be $1.01, $2.01, $3.01, etc to maximize this deal.
Follow these steps:
Sign up a checking account using Bank of America $50 bonus link.
For simplicity sake, deposit $500 in your account.
In order to do keep the change, you must sign up for a savings account(this can be done when opening a checking). **You must set up $25 auto transfer each month from Checking to Savings for Savings account to be free.
Once you have your checking, savings, and debit card, visit this Keep the Change link to enroll.
You will have a 3-month window to get the $250 match. Here are a the quickest ways to maximize this offer. 1) Go late at night and pump gas at $1.01 each time. Do this every time you need to fill up your gas tank, so give and take about 253x at $1.01 each time. 2) You could also pay your phone bill, water bill, or electricity bill at $1.01 each time online. Check with your utility company to see the policy on this.
More Tips on this Promotion:
You want to take a screen shot of each offer just in case you might have to fight them. BOA are notoriously known for not handing out bonus on time.
You can always take money out of the savings and put it back into your checking account. Watch your balance or deposit more so you won't over withdraw
Hard pull will only be done once for your first account, and soft pull everything afterward.
According to their Terms and Conditions, you can have up to 5 Checking Accounts hence 5 Keep the Change participation($250 KTC5x = $1250). At the end of the 3 months, open up another checking account online and enroll again in Keep the Change. You do not have to open another savings account. Simply link the new Checking to the first Savings account. The same rules apply, then do it again after 3 more months until you got 5 total Checking accounts. You should get $250 at each account anniversary. Again, you are following their terms and conditions, and nothing above is illegal. Is it wasting time and money of the merchants? That's for you to decide. However, you might want to pump gas at a big chain station during the night so you won't draw attention to yourself. Read our full list of Bank of America Promotions!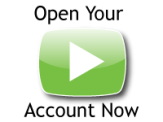 Find all bank bonuses from our list!



• You're eligible for up to a $3,000 bonus when you open a new Chase Private Client CheckingSM account with qualifying activities.
• Speak with a Private Client Banker to open your Chase Private Client Checking account today. Schedule your meeting at your nearest branch or over the phone.
• Priority service for everyday banking. Receive personalized attention from a dedicated Chase Private Client Banker who is ready to help you.
• Earn $1,000 when you deposit $150,000 or earn $2,000 when you deposit $250,000 or earn $3,000 when you deposit $500,000
• No ATM fees worldwide.
• No Chase fee on incoming or outgoing wire transfers; can be completed online or over the phone.
• Experience a financial relationship that brings you more.
• Deposit products provided by JPMorgan Chase Bank, N.A. Member FDIC. Deposit products are FDIC insured up to the maximum amount allowed by law.