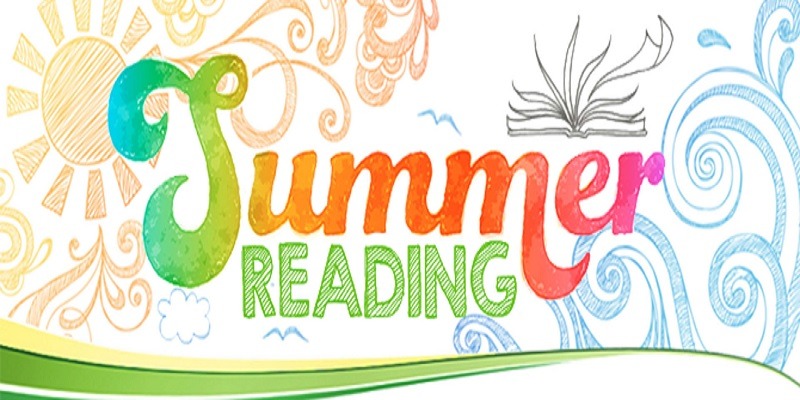 Summer has finally hit and that means school is out! If your child, younger sibling, or any child you know has the problem of always reaching for technology when they're bored, hand them a book! This may seem impossible but our list of Kids Summer Reading Programs 2019 will help change their mind.
We've compiled a list of great ways for kids to get prizes and have fun, all for free! So if you are looking for ways to get kids excited to read again, definitely keep on reading to learn how to do that.
Kids Summer Reading Programs
Amazon Retail Stores – Students in grades K-8 turning in their reading list at a participating Amazon retail store by September 10, 2019 will get a free book. (Locator)
Applebee's – Valid for select Upstate NY or Connecticut locations. When students ages 10 and younger read and record at least 10 books on their Bookworm Club record card, they can receive a free kids meal (accompanied by an adult) at participating Applebee's locations.
Barnes & Noble – Valid through August 31, 2019, kids grades 1-6 can get a free book when they read and record 8 of the books listed on the Summer Reading Journal, and turn it in to your local Barnes & Noble. Limit one free book per child.
Barefoot Books – Sign up for the Barefoot Books Summer Reading Club to receive news and member exclusive activities for free.
Books-A-Million – Read any 4 books from the Books-A-Million Summer Reading Challenge selection either in-store or online to receive a free Diary of a Wimpy Kid drawstring backpack. However, you must present the completed reading journal in-store to get the freebie. While supplies last.
Chuck E. Cheese – One of the best childhood spots is offering kids 10 free Chuck E. Cheese tokens when they read every day for two weeks. Food purchase is required to get the free tokens.
DOGOBooks – Add any of your favorite books to your summer reading list and write as many original reviews as you can to have a chance to either win a Prize Pack of eight books or a $10 gift card.
Half Price Books – Valid from June 1 to July 31, 2019, kids ages 14 and under can earn $5 Bookworm Bucks (in-store credit) when they've read for at least 300 minutes. All you have to do is have a parent or guardian initial the reading log. Then, bring the log into a physical store to earn credit for both June and July.
LifeWay Summer Reading Adventure – Valid from June 3 to August 31, 2019, read at least six books over the course of the summer and memorize six Scripture verses to get a free book and bible. Simply fill out the redemption form and your freebies will be sent to your door.
Pizza Hut BOOK IT! Program – Kids between the ages 5 – 12 as of September 1st, 2019, have the chance of earning a free Personal Pan Pizza every month during the 2019-2020 school year when they reach certain reading goals (number of minutes, pages, etc.). This program is available for homeschooled children and school children depending on if your school is enrolled.
Scholastic Summer Reading Challenge – Valid through September 6, 2019, kids can register for this free online reading program that will reward kids for completing weekly reading challenges with digital rewards.
Pottery Barn Kids – Valid every Tuesday at 11 AM, bring your kids into Pottery Barn Kids for story time filled with readings, activities, and more. If you are a Pottery Barn Kids Club member, you will get a surprise on your 5th visit (possibly a $10 off purchase coupon, free book, or another prize).
Public Library – Your local library is one of the best sources for summer reading programs and free events such as story time, family movie days, activities, and more throughout the summer.
Reading Rewards – Reading Rewards is a program that lets you customize reading challenges for your kids. If they complete the challenge, they can earn points to redeem to whatever you set as a reward.
Showcase Cinemas – On Bookworm Wednesdays, kids can show their book report at a participating Cinema de Lux, Showcase, or Multiplex Cinemas box office to receive free admission to a select children's film. Accompanying parents, guardians, and children under the age of 6 can also get free admission.
SYNC Audiobooks for Teens – Valid through August 1, 2019, teens ages 13+ can get two free audiobook downloads every week through Summer.
TD Bank – Save money and keep your kids reading skills sharp by participating in the Summer Reading Program. TD Bank will deposit $10 into any new or existing TD Simple Savings account when a child reads 10 books. Contact your local bank to verify.
Bottom Line
Keep your child's reading abilities and interests in books sharp by signing up for one of the offers we've listed above! Summer time is a fun and relaxing time for everyone, and what is more relaxing than reading a book?
Our list has a variety of programs to suit all kinds of people, so give reading a shot and get some freebies while you're at it. If we missed anything then feel free to share with us in the comment section below! If you enjoy learning about these types of promotions, be sure to check out our Birthday Freebies and more ways to save money. Make sure to check back daily for more!