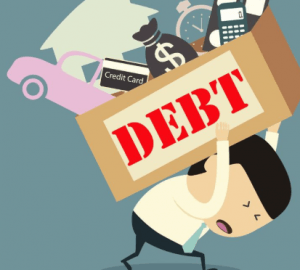 Finding yourself in debt can be an upsetting and often times scary situation. More and more consumers are finding themselves in this situation, so it's vital that you understand how you can escape this impending problem.
Everyone's situation is different, so it's important you read this post with your struggles in mind. Whether you are in financial trouble now or preparing for any future predicaments, clicking on this post was an important step to ease your financial burden.
Creating an Effective Budget
A personal budget is simply a plan of financial action that will lead to more efficient spending. In order to have an effective budget, it's imperative that you take into account relevant expenses and all sources of income. As the amount of revenue you earn is less likely to fluctuate, the most important thing about creating a budget is focusing on minimizing your expenses.
Track Your Expenses

Before you can start making any sort of budget, you'll need to find out where you are losing money. Gather different receipts and bills that you acquired over the month. Shopping, rent, and eating out are examples of some of the expenses you should be gathering.

Categorize

After you have gathered all of you expenses, it's time to look over them and put them into groups. Open an excel sheet or whatever program/method works best for you. Groceries, rent, shopping, etc. should all be grouped up into their respective categories. Don't forget to add the dates if you can!

Analyze

Now that you have your spending grouped up, look over what you have just done. Focus on any spending that looks unreasonably high. If you're gas expense is high, consider investing in a bike or carpooling with anyone you know. Most people will spend too much on eating out, but everyone's situation is different.

Create the Budget

The time has come! Now that you grouped and analyzed your expenses, creating an effective budget is the next step. Don't focus on fixed expenses that you can't control, such as rent. Instead, focus on cutting down expenses that you can control, such as shopping and eating out. At the end of every month, set aside $50 or $100 to put into a savings account. This will put on a path of smart and efficient spending.
What if I can't Pay All my Bills?

If you are choosing what bills to pay because you can't afford to pay all of them, don't panic. There are steps that you can take to get out of this situation.
Prioritize

The most immediate step you must take is to figure out what bills are more essential than others to pay. Think of these in order as most important to least important: Your assets (bank accounts and personal property), your wages (income from your work), your essential services (utilities, medical, etc.), and then everything else. These three things are by far your most important items you want to keep with. Don't just take my word for it, conduct research and learn what aspects of your life are most important for you to keep; it is vitally important.

Contact

Contact your creditors immediately if you won't be able to make a payment. Being upfront and honest is better than the alternative. Many of them will try to work with you to help create a budget that better suits your needs.

Understand Your Rights

Debt collectors are not all powerful. Due to the Fair Debt Collection Practices Act, there are hard limitations on the ability for debt collectors to contact you. Lookup this act to protect yourself from any unlawful harassment.
It's Not Working!
If you have been following the first 2 parts of this post over a decent period of time, but still can't seem to dig yourself out, there are other ways that you can help yourself! There is no shame in reaching out and contact other people about your problems, and working with them to create a better life for yourself.
Credit Counseling

These services can sometimes be helpful in getting yourself out of debt. They will review your budget and creditors and give you advice based on their assessment. They'll even contact your creditors to negotiate for you. Make sure you research these agencies before you go in. Some of them will over charge you with hidden fees, which could make your situation even worse!

DMP's

Debt Management Plans go hand in hand with credit counseling agencies. This plan will allow you to make a deposit every month with your credit counseling agency so they can make payments on your behalf. Usually this is an effective way to prioritize your debts. Before agreeing to one of these plans, make sure it is also agreed upon by your creditors in order to avoid any confusion.
If you are deciding on what Credit Counselor to use, check out this Guide by the Federal Trade Commission on how you should be weighing your option.
Bottom Line
The time has come for you make a positive change in your life. Hopefully this guide has helped you better understand some of the different methods that can be used to dig yourself out of debt.
Debt can be a scary and upsetting thing to fight against. Use the tools that we have talked about to turn the tide of your battle. Check out our Bank Bonuses, Saving Rates and Credit Card Bonuses!