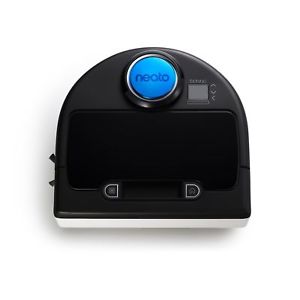 Ebay is currently having a deal where you can the Neato Botvac D80 Robotic Vacuum on sale for just $299.99 + Free Shipping. Additionally, this vacuum comes with many great features! If you have pets that tend to shed, this vacuum is great for your house. This robotic vacuum is able to pick up more hair than other vacuums. To add, it scans and maps where it will clean so it won't bump into your walls. If you plan to bring friends or family over, this vacuum will get rid of pet hairs and keep your house clean! If you're interested, buy a Neato Botvac D80 Robotic Vacuum today. Remember to check HMB daily for more hot deals.To maximize your savings, be sure to use a rewards credit card and/or pair it with a cashback portal so you can earn points/cash back on your purchases!
Neato Botvac D80 Robotic Vacuum Features:
High performance filter and side brush
Brush and filter cleaning tool
Boundary Markers
D-shape design that's able to get into corners of walls
Picks up more pet hairs than other bots
LaserSmart mapping system that scans and plans where the robot cleans. Also, they won't bump into walls
Bottom Line: 
The Neato Botvac D80 Robotic Vacuum comes with great price and quality! It's able to pick up pet hairs to keep your house spotless and allow people to be allergy free. This robot vacuum is only $299.99, free shipping included. This deal is allowing you save $549.99. That's more than half off! There are limited quantity of vacuums available so buy your robot vacuum today. If you want to Save More Money, you can purchase Discounted Gift Cards and perhaps save even more money with the Best Cash Back Shopping Portals here at HMB!