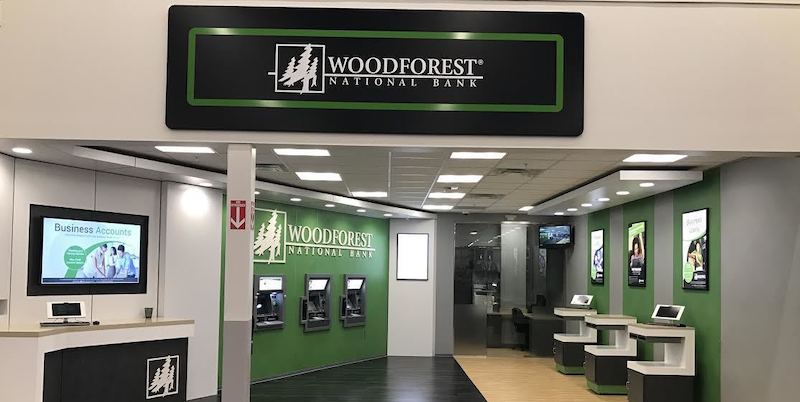 If you recently opened an account with Woodforest Bank and don't know where to start regarding online banking, look no further! Continue reading below, you can learn how to make the most of your Woodforest account.
Woodforest National Bank is a privately held bank headquartered in The Woodlands, Texas. The bank has over 700 branches in 17 different states. Their services include checking & savings accounts, online & mobile banking, debit cards, and more
---
Log In From a Computer
You can easily access your account from your desktop or laptop by:
Heading online to Woodforest homepage.
In the left hand corner, click on the button that sys "Login"
You will be directed to a new page where you can enter your username and password.
Then, click "Login" to finish.
If you have yet to enroll in Woodforest online banking, simply click the "Enroll" button instead "Login" button on the homepage. You'll be brought to a new page where you'll need to follow different instructions to enroll in online banking. Here's what you'll need to provide:
Account number
Mother's maiden name
Date of birth
Some form of identification, examples of this include a a driver's license or passport
---
Log In From a Mobile Phone or Tablet
Not only that, you can also sign into your online bank account through Woodforest mobile banking app, it's available on both Android and iOS platform services.
You can start by downloading the app from the App Store or Google Play
Enter your username and password
Log in
Once logged in, you can choose to set up Face ID or other forms of identification to increase your account security and make future logins quicker.