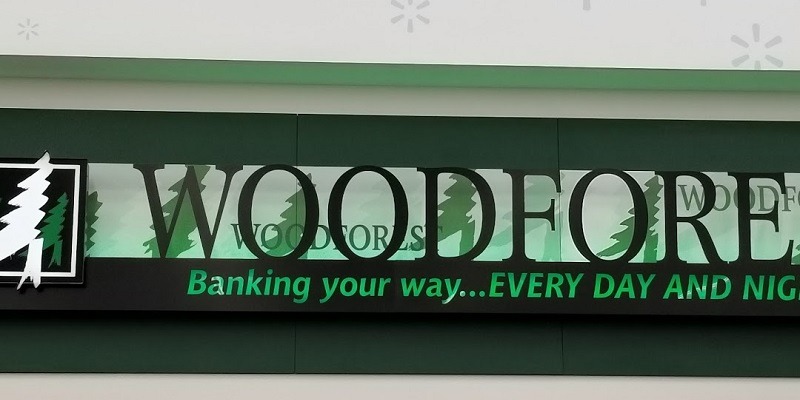 Woodforest National Bank is consistent with their account opening requirements, and is considered one of the "largest" small branch of banks in the United States. To find out if Woodforest National Bank is right for you, continue reading the review below.
Founded in Houston Texas, Woodforest National Bank has stayed open since 1980. They are now one of the strongest community banks in the nation, and have over 700 branches across the country.
They offer a good variety of accounts and services, and even has a Second Chance checking for those who needs to fix their financial issues!
Checking Account Options
Woodforest offers a wide variety of checking accounts that can depend on your location. They have some pretty decent rates and are easy to waive any service fee.
Woodforest CheckingSecond Chance CheckingChoice CheckingPlatinum Plus CheckingSterling Advantage
This account is designed to be a low cost option that is to be used for every day transactions.
The minimum deposit is $25, so opening it should be a piece of cake.
If you maintain a balance of $100, then you can waive the monthly fee.
This account unfortunately doesn't earn interest.
If you have had financial trouble in the past, then this is the perfect account for you.
This account lives up to its name, by providing a checking account that can be opened by almost anyone for $25.
There is a monthly maintenance fee of $9.95 with monthly direct deposit, or $11.95 without monthly direct deposit.
If you have some money on you, then you might consider this account.
For only $25, you can open this interest bearing account and get some decent returns.
To get interest this .05% rate, you must maintain at least $1,000 in the account.
You can avoid monthly fees by also having at least $750.
You will also get unlimited checks.
For those looking to make their money work for them, then this is the best checking account for you.
Get a .50% APY along with a heap of other great features.
However, you must maintain a balance of at least $10,000 to waive the $25 monthly service fee.
Additional benefits include:
4 Woodforest custom wallet checks
A Woodforest Debit Card
Cashiers Checks
Money orders
Notary Services
This checking account is for those who are 55 and older and want to earn interest. You can open it with just $25 as well.
This account earns interest each day the account balance is $1,000 or more while providing many additional services.
There are no monthly fees to worry about, so senior citizens can smoothly keep up with their spending.
Additional benefits include:
4 Woodforest custom wallet checks
A Woodforest Debit Card
Cashiers Checks
Money orders
Notary Services
Compare Checking Accounts
Chase Total Checking®Chase Premier Plus CheckingSMHSBC Premier CheckingHSBC Advance CheckingHuntington Asterisk-Free Checking®Huntington 5 Checking®Huntington 25 Checking®BBVA Checking
Savings Account Options
Woodforest has a low variety of savings accounts, but makes up for it by having the large amount of benefits.
Each savings account includes access to online/mobile banking, email alerts for low balances and eStatements.
Savings AccountBig AccountEmerald Elite Account
For a $25 deposit, you can open up this account and start earning a .10% interest.
There is no monthly minimum balance fee if you maintain a balance of $200 or above each day.
If you maintain $10,000 within the account, you will earn a .15% rate.
Additional benefits include:
No charge for 3 withdrawals per month
A Woodforest Debit Card
This savings account functions as a money market since it earns tiered interests.
The account boasts at essentially a .50% rate immediately once you open it with a $25 deposit.
The most notable feature of this account is the large amount of flexibility.
Additional benefits include:
No charge for 6 withdrawals per statement period
A Woodforest Debit Card
Check writing privileges
There is no daily minimum balance to maintain as well.
This savings account earns competitive money market rates while having the most flexibility. For only $25, you can start earning high interest rates!
Additional benefits include:
No charge for 6 withdrawal per statement period
Woodforest custom wallet checks
A Woodforest Debit Card
Cashiers Checks
Money orders
Notary Services
There is also no daily minimum balance to maintain.
Compare Savings Accounts
American Express® Personal SavingsChase SavingsSMCIT Bank Savings BuilderDiscover Online SavingsAxos Bank High Yield Savings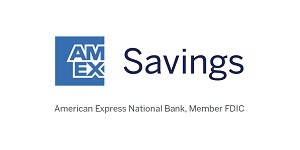 With the American Express® High Yield Savings Account:
• Earn 3.30% APY as of 12/22/22 on your deposits. Your High Yield Savings account earns interest daily and is posted to your account monthly.
• Links easily with your current bank accounts. No need to switch banks.
• FDIC Insured. Your account is insured to at least $250,000 per depositor.
• 24/7 Account Access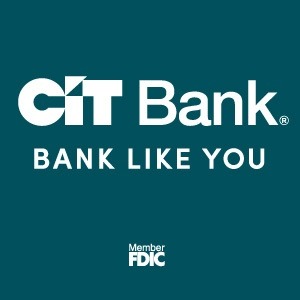 With the CIT Bank Savings Builders account:
• Earn a top tier, competitive APY on your money—one of the top savings rates in the nation. Earn up to 1.00% APY on your funds - grow your savings faster.
• Build a habit of savings. Pay yourself first. Start with $100 per month and build your habit of savings-—all while getting a top rate.
• FDIC Insured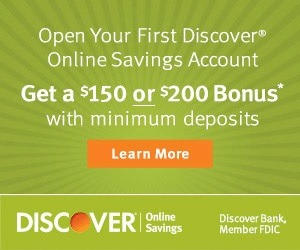 Open a Discover Online Savings Account for all these features:
• Earn $200/$150 Bonus with promo code HMB323 by 03/15/2023
• Earn high interest rate of 3.30% APY
• No minimum opening deposit, no minimum balance requirement, and now no fees
• Interest on Discover Online Savings Accounts is compounded daily and credited monthly
• Manage your account online or with the Discover mobile app
• FDIC insurance up to $250,000
• See advertiser website for full details

To get your $150 or $200 Bonus: What to do: Apply for your first Discover Online Savings Account, online, in the Discover App or by phone. Enter Offer Code HMB323 when applying. Deposit into your account a total of at least $15,000 to earn a $150 Bonus or deposit a total of at least $25,000 to earn a $200 Bonus. Deposit must be posted to account within 30 days of account open date. Maximum bonus eligibility is $200.




What to know: Offer not valid for existing or prior Discover savings customers or existing or prior customers with savings accounts that are co-branded, or affinity accounts provided by Discover. Eligibility is based on primary account owner. Account must be open when bonus is credited. Bonus will be credited to the account within 60 days of the account qualifying for the bonus. Bonus is interest and subject to reporting on Form 1099-INT. Offer ends 3/15/2023, 11:59 PM ET. Offer may be modified or withdrawn without notice.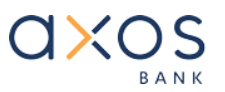 • Earn up to 0.61% APY with interest compounded daily and no monthly fees with the Axos Bank High Yield Savings account
• No minimum balance requirements
• Free ATM card upon request
• $250 minimum opening deposit
• Free Incoming Wires





CD Account Options
Woodforest earns pretty high APY on their CD's while simultaneously maintaining a relatively low minimum deposit for them. Keep in mind that there are still early withdrawal penalties.
| Term | APY | Minimum Deposit |
| --- | --- | --- |
| 1 Month | 0.50% | $500 |
| 3 Months | 0.75% | $500 |
| 6 Months |  1.51% | $500 |
| 1 year | 2.02% | $500 |
| 2 years | 2.12% | $500 |
| 18 Months |  2.22% | $500 |
| 2 Years | 2.20% | $500 |
| 3 Years | 2.22% | $500 |
| 4 Years | 2.32% | $500 |
| 5 Years | 2.53% | $500 |
Compare CD Accounts
Discover CDCIT Bank CDCIT Bank No-Penalty CDBBVA CD
Reasons to Bank with Woodforest National Bank
They have a variety of checking and savings account that comes with a decent amount of benefits than most banks have to offer.
All of their accounts don't require a very high minimum opening deposit, so it is for the most part, affordable.
They have a Second Chance Checking (opportunity checking) account for those who have struggled opening a checking account due to financial failures and other issues.
Their CDs earn very competitive rates for a low minimum opening deposit compared to bigger known banks.
You can conduct your banking online through Woodforest's website or mobile app.
eStatements are available directly on your online account, and you can download them on Intuit® Quicken or Quickbooks.
Receive low balance reminders and alerts with every savings account.
Send or receive money with the Western Union® Online Money Transfer program that has partnered with Woodforest. You can find this feature on your Woodforest mobile banking app.
Access your virtual wallet with online transactions app such as Apple Pay, Samsung Pay and Android Pay.
If you lose your card, you can also essentially "shut down" your debit card using the Woodforest mobile app.
They have a checking account for the elderly who still want to earn interest.
Reasons Not to Bank with Woodforest National Bank
Woodforest National Bank only has branches in 17 states: Texas, Alabama, Florida, Virginia, West Virginia, Georgia, Illinois, Indiana, South Carolina, Pennsylvania, Kentucky, Louisiana, Ohio, New York, Maryland, Mississippi and North Carolina.
You have to speak to a Woodforest employee in order to open any of the accounts. That means you either have to call or visit any of their branches in person.
There is no student checking option since Woodforest is considered a smaller bank, but they can apply for a basic checking account if they are over 18.
Their Second Chance checking account still requires a minimum opening deposit when there are probably others that don't. For more information, learn more about free checking accounts here.
Woodforest National Bank Routing Number
Woodforest National Bank's routing numbers vary on state. You can also find your routing number on the lower left corner of your Woodforest National Bank's check or check their website.
Contact Customer Service
Reach Woodforest Customer Service at 1 (877) 968-7962.
To find a branch closes to you, make sure you use their Locator so you can find out when you can get in touch with them.
How Woodforest National Bank Compares
Bottom Line
If you are looking for a bank that has consistency throughout all their accounts and offers pretty good benefits overall, then consider banking with Woodforest National Bank.
They have affordable accounts and even offers a Second Chance checking account. Being a lesser known bank, they still hold themselves up well.
However, keep in mind that when you look for a checking or savings account be sure to look into all the fees charged. Don't focus on the interest rate alone, but on what the account will cost you overall.
if you're interested in banking with Woodforest National Bank, see what they have to offer through Woodforest National Bank Promotions! And while you're here on HMB, check our full list of Best Bank Promotions for more options!
Helpful Tips: