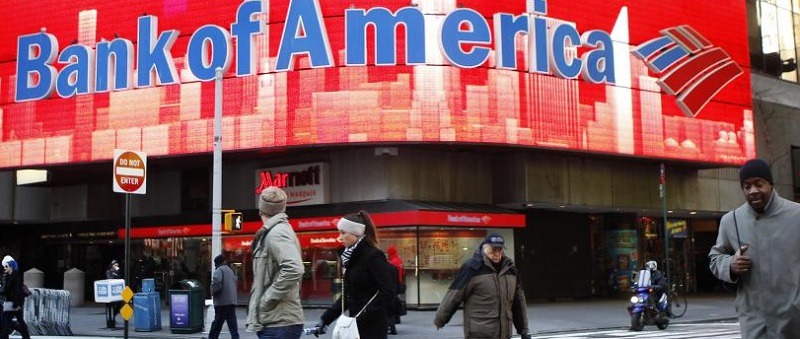 When opening a checking or savings account, what are the features and benefits that you expect the most? Bank of America is one the most well known banks, but many don't know the ins and outs of this bank. To find out if Bank of America is right for you, continue reading this review below.
Bank of America offers a nationwide network, various account options, and user-friendly online banking. Although not all of their accounts stand out, the reliability and consistency of this bank has lead many to be loyal customers.
Checking Account Options
Bank of America offers only one checking account that comes with 3 different settings. These settings can be actively changed depending on your situation.
Advantage SafeBalanceAdvantage Plus BankingAdvantage Relationship Banking
This account has an opening deposit requirement of $100. To waive the monthly service fee, you must be a student under 24, maintain a balance of $1,500 or put in monthly deposits of $250.
With this being the only interest earning checking account, the requirements to maintain it are more substantial than the other checking accounts.
This account has an opening deposit of $100, but you'll need to maintain a combined balance of $10,000 between all of your accounts to waive the monthly service fee.
Compare Checking Accounts
Chase Total Checking®HSBC Advance CheckingAsterisk-Free Checking®Chase Premier Plus CheckingSM
Savings Account Options
Bank of America unfortunately does not offer a large selection of savings accounts. There is only one standard savings account.
Reward SavingsChild SavingsCustodial Savings
With a $100 opening deposit, you can get tiered interest rates. The more you save the more interest you will earn.
To waive the monthly service fee, you will need an average balance of $500, a linked BofA Interest Checking account, or become a member of the Preferred Rewards Program.
With this account, you can put your child in charge of their own savings. However, they will need a $25 opening deposit to open it. Children under 18 will not have to pay any fees.
With Child Savings, parents and children have access to:
Online/mobile banking
Automatic transfers from a checking account
A Bank of America debit chip card
This is the account you'll want to open if you want to start saving for your child, but don't want to give them access to the account.
To waive the monthly fee, you will need a balance of $500.
Once your child turns 18, they will gain access to the account.
Compare Savings Accounts
Discover Online SavingsChase SavingsSMHSBC Direct SavingsUFB High Yield Savings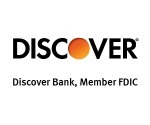 Open a Discover Online Savings Account for all these features:
• Earn high interest rate of 1.15% APY
• No minimum opening deposit, no minimum balance requirement, and now no fees
• Interest on Discover Online Savings Accounts is compounded daily and credited monthly
• Manage your account online or with the Discover mobile app
• FDIC insurance up to $250,000




See advertiser website for full details


• The UFB High Yield Savings Account offers up to 1.51% APY with interest compounded daily.
• The minimum deposit to open a UFB Direct High Yield Savings Account is only $100.
• This account features access to all of our free online banking tools, all with no monthly maintenance fees.
• FDIC insured to the maximum allowable limit - certificate number 35546.



CD Account Options
Down below are how you can earn a higher interest rate by obtaining a CD account with Bank of America.
Featured CDStandard Term CD
If you're looking to invest $10,000 for 12 months then invest it in this CD. You will receive a nice fixed interest rate. You can even roll your remaining amount into another CD upon its maturity date.
If you have anywhere between $1,000 – $10,000 you can invest in this CD.
The amount of interest you receive varies depending on how long you keep the money in. Maturity dates can be between 28 days and 10 years and you can even request for automatic renewal.
Compare CD Accounts
Discover CDCIT Bank CDSynchrony Bank CDBBVA CD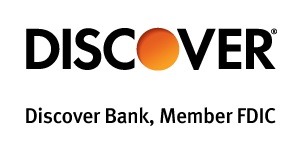 • Available nationwide online, Discover offers CDs with some of the highest & most competitive rates! with select terms as short as 3 months up to 120 months
• Rates ranging from 0.35% APY up to 1.25% APY.
• Opening a Discover Bank Certificate of Deposit is extremely quick and easy.
• Funds on deposit are FDIC-insured up to the maximum allowed by law.
• Start today with a minimum deposit of $2,500!
• Get started and open a Discover CD in 3 easy steps.





• Available online nationwide
• Earn 1.25% APY on a 12-Month CD Term
• Earn up to 1.30% APY
• $1,000 minimum to open
• Selection of terms to meet your needs
• A range of choices. Low minimum deposits.
• No fees to open or maintain the account
• Available as Custodial
• Open a CIT Bank Certificate of Deposit Account today!




With the BBVA CD:
• Earn up to 0.50% APY with just a $500 minimum deposit
• The perfect balance between a great fixed rate and flexible money access.
• Access funds, if needed. No penalty.
• No opening or maintenance fees
• Shorter 11-month timeframe and a great APY
• If you need your funds prior to the maturity date, you can withdraw your money — including any interest earned — beginning seven days after the funds have been received. No penalty. No problem. It's the security of a CD with the flexibility to access your funds early if you need them.


Reasons To Bank with Bank of America
You can earn cash back on your regular purchases. With BankAmeriDeals, you can opt in to receive deals on certain purchases. Earn cash back directly to your checking account when you use your debit card.
Automatically save with the Keep the Change Savings Program. Bank of America will round up your purchases made with your debit card to the closest dollar and deposit the extra change into your savings account.
 You can lock and unlock your debit card online or in the mobile app instantly.
If you have a combined balance of $20,000 in Bank of America/Merrill Lynch products, you can join the Preferred Rewards Program. You will be able to earn higher savings rates, a rewards bonus on your BofA cash back credit cards, limited fee-free, third-party ATM transactions, and savings on Merrill Edge investment commission costs.
Bank of America has great options for kids. You can build good financial habits for your children that will last them a lifetime
You can conduct a ton of banking actions through online banking. Either using their app or through their website.
Their mobile app has a ton of different financial tools. Budget, manage your finances, and plan your expenses over a long period of time.
Set up custom alerts so that you never miss a low balance or payment that's due. You can receive the alerts via text, email, or through the mobile app.
You can add your own picture to your debit card to avoid any fraudulent activity.
FDIC Insured. Your deposits at Bank of America are FDIC insured up to $250,000 per account.
Reasons Not To Bank with Bank of America
No free checking option. Unless you're a student under 24, there is no free checking option. Even for the more basic account, you need to maintain $1,500 to waive the service fee (or have $250 in a single direct deposit per month). This may exclude the lower-income customers who can't meet the minimum balance requirements.
Hefty non-BofA ATM fees. Bank of America charges $5 for every ATM transaction conducted on an ATM other than one owned by Bank of America. This is in addition to the fees that the third-party bank will charge.
Low interest. You have minimal account options and the accounts that do pay interest offer minimal interest rates. If you need a place to just park money that will be safe and BofA is convenient for you, it may be feasible. If you are trying to grow your savings or need more account options, you may want to look elsewhere.
They have inconvenient "miscellaneous account charges.
Bank of America Routing Number
Bank of America has different routing numbers, depending on which state you are from.
You can retrieve your BofA routing number through the Mobile Banking App or on the left hand side of your check.
Routing numbers can also vary, depending on regions (e.g North and South).
Contact Customer Service
Reach Bank of America Customer Service at 1 (800) 432-1000.
Technical service at 1 (800) 933-6262
Credit Card service at 1 (800) 732-9194
How Bank of America Compares
Bottom Line
Choosing a bank that best suits your needs is a crucial decision. You'll be investing time and money into these institutions and will need to make the right choice and be sure the bank/credit union will offer you what you need.
It's very important to keep in mind the potential fees that may incur and how to avoid them if possible. If Bank of America has the variety and options you're looking for, apply today!
If you're interested in banking with Bank of America, see our list of the latest Bank of America bank bonuses! For more options from a variety of banks, see our list of the best bank promotions!