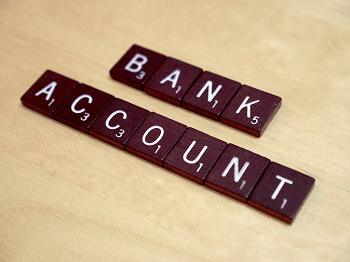 Are you under the age of 18 and looking to open a bank account? Starting early is a great benefit since it's safe and it's never bad to start saving money early. One of the biggest benefits is that you can shop online without working due to it being very secure.
However, one of the biggest drawbacks is that opening a bank account under the age of 18 difficult. In fact, you can't even open a bank account under the age of 18 unless there is an adult on the account with you. We'll be letting you know how you can open bank accounts, the benefits, and the different accounts.
Different Types Of Accounts
Joint Accounts can simply be opened with at least one adult as an account holder. That account can be a plain-vanilla joint account or an account designed for the under-18 crowd. This can be risky as the "adult" has full access to the money and account, so be sure to add an adult you fully trust.
Custodial Accounts are also known as UGMA or UTMA accounts, these accounts are useful when the minor will not be involved with money management. They're not for children to use, but they are used for the benefit of children.
The funds in a custodial account legally belong to the child, and any deposit made to the account is an irrevocable gift. In other words, the adult cannot buy luxury items for personal use because that would be stealing from the child.
Education Accounts
529 Plans allow you to contribute to an account and, assuming you follow all of the relevant tax laws, spend the money tax-free on higher education expenses. These education include trade schools, overseas institutions, room and board, and other costs for college or graduate school. No matter what level of education, this account has you covered.
Coverdell Education Savings Accounts (ESA) are typically for education expenses, such as elementary school tuition, an ESA might help you build up funds you need. These accounts can also be used for college. The downside is that not everyone can be eligible to these types of accounts.
Tax And Legal Issues
Regardless on which account you open, you always want to check the tax and legal implications that may follow when opening an account. Talk with a local tax adviser to find out what to expect with the different types of account.
You might have to deal with gift taxes, estate issues, "Kiddie" Taxes, and other complications. This can be beneficial because you can learn and understand any legal pitfalls, since large amounts of funds may be involved. The sooner the better!
Bottom Line
Overall, there are more benefits to opening a bank account early on in age. The earlier your start saving, the better off and more responsbile you will be. Another great benefit is that you can buy whatever you'd like online without always asking your parents. Plus, as a parent, you can always monitor the account.
If you plan on going to college, then opening a student account or savings account for college will benefit you greatly as it can help you save a lot of money! For more ways to Save Money, and earn Credit Card Bonuses check out full list here at HMB!