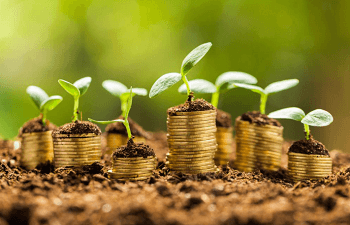 Passive income is income you make when without actively working for it. This includes earnings derived from a rental property, limited partnership or other enterprise in which a person is not actively involved. Make your money work for you with investments and more.
There are different ways to for passive income opportunities that actually work so you can have more financial freedom. Read on if you're interested in ideas how to get started and what to avoid!

What To Do
Passive income does require some effort, such as an upfront investment of time and money. They are usually long term investments.
Before you throw you money in, make sure to consider rental properties need repairs, investment portfolios need maintenance, ongoing marketing may be necessary, any income will need to be tracked and reported to the IRS and online businesses need upkeep.
Depending on what you invest in, there may be some upkeep, so you must see what you can keep up with and if you have time for it.
Skills to Learn
Depending on what you plan on investing in, study up:
If you want to invest in stocks, make sure to read up and understand how the stock market works. Additionally, you might want to be on the look out of news of the company you invest in and see how that will affect their stocks.
Interested in being a real estate investor? Then you may have to hire a property manager or know how to fix appliance and more.
A blogger may want experience in the subject.
Consider you passions, what skills you already have that could be implemented in a future investment.
Dividend Stocks
Dividends are a sum of money paid regularly (typically quarterly) by a company to its shareholders out of its profits. To earn dividends you simply need to purchase dividend stocks. Depending on what company you plan to invest in, make sure to make some educated choices on the company and how you think they'll plan to do.
For example, if you know a company plans to release a highly anticipated product, they may be a good choice versus a company who is currently receiving some bad press. Just know for this type of passive income, you may have invest a lot before hand.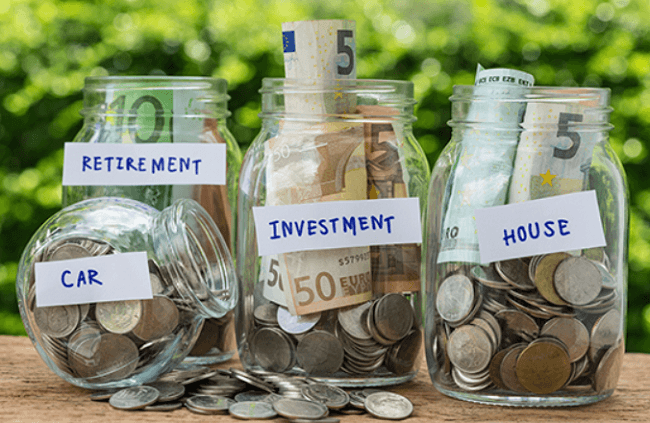 Certificate of Deposit
If the interest rate of you savings account isn't much, check out a CD ladder. Basically, you'll want to invest in different CDs with different rates and maturity dates. With this you can guarantee fixed income at set times.
As each of your CDs mature you can withdraw it and re-invest. This way you won't have to just put all your cash into one account for one set rate and date and have only one cash flow.
Real Estate
Investing in real estate is super pricey but you can always invest in the REIT (Real Estate Investment Trust). Which lets you pool your money with a bunch of other investors to purchase real estate together.
You'll earn income in the form of dividends when the rental income is divided or when the values of the shares appreciate. You usually only need $500 to start.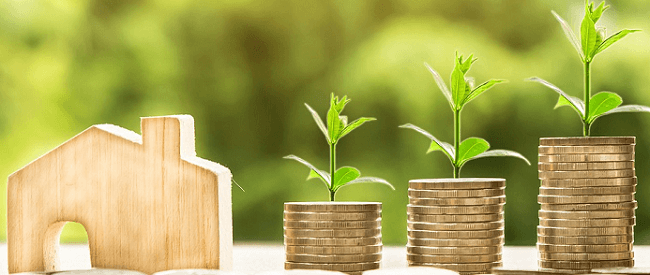 Rewards Credit Cards
If you're only using debit cards or cash, then you're missing out big time! You can easily earn bonus points, miles and cash back with different kinds of credit card, check out our Credit Card Bonuses! Usually, these credit cards offer a big bonus for meeting a spending requirement within the first 3 months of account opening.
With Rewards Credit Cards you'll have a steady income that comes with every purchase you make. For example if you earn 5% cash back and spend $1,000 one month, you'll get $50 back.
Investing for Retirement
Unless you plan on never retiring, it's never too early to start saving for retirement. Check if your employer's retirement plan offers a 401(k), if not check out a Roth IRA. Most companies match a certain percentage that you put into your 401(k), so it's essentially free money for your retirement. Make sure to max this out and put a portion of your income toward your savings.
Bottom Line
Make your money work for you by checking out different ways to make a passive income. This can be lucrative and requires investments but could lead to you being more financially secure in the long run.
Just make sure to do your proper research about a company you plan to invest in or a property you're looking at. There are so many other ways you can earn an extra income but we hope our post has you planning for the future. Make sure to check out our Best CD Rates, Best Bank Rates and more, here on HMB!