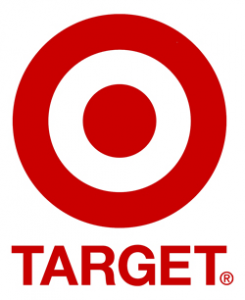 If you love Target as much as I do you already know, you could buy just about anything you need there and all the things you probably didn't need. Those expenses can add up quickly. I'll show you 5 Ways to Save Money at Target, with tips like using Coupons, Gift Cards & Discounts. From groceries to potting soil, it's convenient to shop for most of your everyday household items. But like all well merchandised retailers you could end up spending twice the amount you planned in one shopping trip. Employ these strategies when you shop at Target.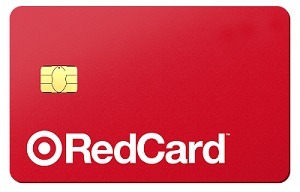 The Target REDcard offers cardholders 5% cash back on ALL purchases made at Target!

With this card in your pocket you'll get to enjoy various perks such as free shipping on most items and an extra 30 days for returns! If you're an avid Target shopper make sure you take advantage of your spending to earn you cash back!

This card comes with no annual fee.


5 Ways to Save Money at Target:
1. Buy Target Gift Cards: There are two ways I pay for my purchases at Target that ensures I get a discount before I even make it to the check out. You can buy Discounted Target gift cards by shopping at eBay, Raise.com ($5 Off Code), CardCash or CardPool. Armed with your discounted gift card, you can now purchase anything at Target for less then the ticketed price. Alternatively, if you have a checking account you can apply for a Target Debit RedCard. The funds are drawn directly from your banking account, which means Target doesn't incur any credit card processing fees. In turn they pass the savings on to you. Benefits of getting a RedCard:
5% discount on all your purchases
free standard shipping whenever you use your RedCard online
2. Stack Coupons: Target offers their own store coupons and lets you combine them with manufacture coupons! Check target.com to print out or if you sign up for their promotional mailing list they will occasionally send you physical coupons. If you would rather not clip coupons, Sign up for Mobile Coupons. Simply text OFFERS to 827438 (standard text messaging rates apply). Use the barcode at check out to apply the savings. However keep in mind that you can only use one form of Target coupons per item (mobile coupons and Target store coupons both count as Target coupons). Be sure to check Store Coupon Policy on use of coupons as store rules may vary.
3. Get the Cartwheel app: Target also has their own savings program. This free app gives variable percentages off on promotional items through out the store. Simply download the app and add available items to your list. What's nice about this savings offer is that you can also stack them with any coupons you may want to use. Just be sure to scan the App bar code last on your device at check out before paying.
4. Target Discount Promotions: Shop items during Promotional Discount Offers. These are by far my favorites because when they offer these I like to buy stock up items such as pantry, personal care and paper products. It's simple, you have to buy a set number of item, product category or dollar amount you spend and you will receive a percentage off or a Target gift card with purchase. For example, currently there is a $10 gift card offer for $50 grocery purchase. Concurrently there is a $5 gift card offer for select K-cup brands when you buy 3. You can also combine gift card offer so if you buy 6 items totaling $50 or more you will receive one (1x) $10 Target gift card and two (2x)$5 Target gift cards. That's $20 off your $50 purchase. If you have coupons, you can save even more!
5. Price Match Guarantee: If you know that another retailer has an advertised sale then head over to Guest Services. Starting 10/1/2015 Target announced their new price-matching policy. Just show the team member your receipt, to get the the difference in a form of a Target gift card from Twenty-nine online major competitors. They allow from 7 to 14 days for products bought in store or online.
Bottom Line:
And finally, Target gives you a discount for bringing your own shopping bags, you get 5 cents off each bag you use. Take one, two or all of these steps when you shop at Target and you will see a significant difference in your grocery bill or on household items you may not normally get a discount. Even if you never use the Cartwheel App or Target offer text coupon, they are free to sign up for so it doesn't hurt to have these money saving tools at your disposal. See more Ways to Save Money!