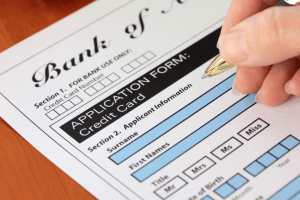 Applying for a credit card can be a step toward building your credit for the future. However, you must give the credit card company or your bank certain pieces of information to get your application accepted. One of the most important pieces of information is your annual income.
Although it sounds simple, there are some complexities that we'll go over in the post to help you. In this post, we're going to talk about What Is Annual Income Mean When Applying For A Credit Card?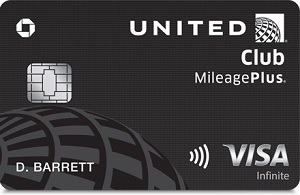 The United ClubSM Infinite Card offers 80,000 bonus miles +1,000 Premier qualifying points after you spend $5,000 on purchases in the first 3 months your account is open.

You'll earn:
• 4X miles per $1 spent on United purchases including tickets, Economy Plus, inflight food, beverages and Wi-Fi, and other United charges.
• 2X miles per $1 spent on all other travel
• 2X miles per $1 spent on dining including eligible delivery services
• 1X mile per $1 spent on all other purchases

This card does carry an annual fee of $525. However, you can get up to $100 Global Entry, TSA PreCheck or NEXUS fee credit. In addition, you'll get a savings of up to $320 per roundtrip (terms apply) by getting your first and second checked bags for free!



Learn More About This Card
Why Disclose Your Income?
In 2009, the Credit Card Accountability Responsibility and Disclosure Act of 2009 (CARD) was passed to protect people from predatory credit card practices made by companies, banks, other people, etc. CARD required that any person wanting to apply for a credit card also had to meet certain income requirements.
Although there was no income minimum set, credit card companies and banks had to verify that the applicant can pay their monthly dues. Normally, they will attain this information by asking for a W-2 form or a pay stub to verify annual incomes or gross profits.
Annual Net Income
When credit card applications ask for your annual net income, it does not simply mean how much you make per year. There are actually some things you have to consider when putting that information on your application. Annual net income is the amount of money you make after deductions and taxes.
What the parts of "annual net income" mean:

Annual. This streams pretty straight forward, but this part means how much income you make on a yearly basis. If you're an employee who earns their money based on a salary, then it is easy because you can just write down the salary you receive each year. If you work on a hourly wage, then it is a little more complicated because you need to multiply your hourly rate by the number of hours you work per week. Then, multiply that number by 52 (weeks in a year) to determine your annual salary.
Net. This is the amount you take home with you after all deductions are taken by your place of employment. Most of the deductions are attributed to federal and state taxes. Local taxes might be taken into account depending on where you live. Also, deductions for medicare and social security might be taken depending on your work place. If you decide to participate in a 401(k), then deductions would be taken for that.
Income. This part is the most important part of the approval of a credit card application. The only thing that is more important than income is your credit score. Depending on what your income is, that will also help determine your credit limit. Income can include more than your salary or total hourly wages, so you should make your income as high as you legally can to help your credit card application.
What Qualifies as Income?
Income can be defined by varying ages. For anyone over 21 years old, income can be:
Personal income
Income from a spouse or partner
Trust fund distributions
Social Security distributions
Retirement Fund distributions
Scholarships and grants
Allowances and gifts
For anyone between 18-20, income can be:
Personal income
Allowances that can be verified by tax returns or other documents
Scholarships and grants. Student loans are not income, they are debts.
Some credit card companies actually allow for varying forms of income such as military allowances even though it could stop and start. Income made from investments in stock and rental property would be categorized as a variable. For stock, as the market changes, so does your portfolio. For rental property, you might have your property fully rented out or partially rented.
Income created by oil, gas, bookselling, and publishing are part of a type of income called royalty income because it is uncertain. Even freelance workers can be approved even though they have uncertain incomes. Stay at home parents can also get a credit card if they share income with their working spouse or partner.
Bottom Line
As tempting as it is, do not lie about your annual net income on your credit card application. This is considered credit card fraud and could cost you $1 million in fines as well as 30 years in prison.  If you're interested in posts like this, check out our list of Credit Card Bonuses here on HMB!