By investing with TD Bank Investment Management Service, you'll have access to unlimited opportunities that will make you happy. Their goal is to offer every opportunity that can help grow and maintain your wealth through customized investment planning, the guidance of your Relationship Manager, and the skill of seasoned and knowledgeable Investment Advisors. TD Bank will work with you to understand your short and long-term goals, gauge risk tolerance, consider current assets and positions. They also offer a full range of brokerage services designed to help meet your needs. TD Bank is also affiliated with TD Ameritrade, one of the largest brokerage firms in the U.S. If you're still interested, then continue to scroll down to hear some great information.
TD Bank Investment Management Service:
TD Bank Investment Management Service is here to help you come up with a plan that suits your needs for better investments. If you're interested in buying or selling stocks or trading options and futures, then you can put your full trust with TD Bank Investment Management Service.
Their goal is to make sure:
A personalized wealth management plan that reflects your unique needs and time frames
Portfolios constructed to align with each investor's priorities
Identify specific investment choices
Enlist a wide range of expertise from our in-house financial professionals
Identify external managers as needed
Strike an appropriate balance between risk and goals
To Ensure Your Strategy: Before they develop and implement a strategy for you, they'll listen and learn, then recommend and discuss ideas with you. Because life isn't perfect, TD Bank Investment Management Service will conduct regular investment and life reviews to evaluate your investing and wealth management strategies such as:
Regularly evaluate performance and make adjustments according to your objectives
Periodically discuss your needs and comfort levels with your TD Wealth Investment Advisor
Access global and local market insights from TD Wealth economists
Life insurance: This includes term life, children's term, permanent life, guaranteed acceptance life, or wealth transfer coverage. This is not only for the purpose of providing basic life insurance, but also for creating an estate for your heirs. Your whole family will be protected, giving you less to worry about future problems.
Why TD Bank Investment Management?
If you're still doubting on why you should put your time into TD Bank Investment Service, don't worry. We have various information that you can take advantage of. They're here to make sure that you accomplish your goals in the best way possible. Investing has never been so easy until TD Bank Investment Service showed up. They include various services such as:
Morningstar-built portfolios: Morningstar's guidance here can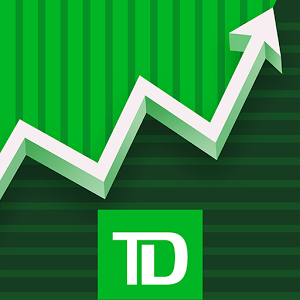 help investors feel confident that the funds used were chosen because they're a good fit for the portfolios and risk goals. As online brokers have entered the robo-advisory field, some have used their own funds to build portfolios, effectively lining their pockets twice, with fund expenses and management fees. A robo-advisor is an online, automated portfolio management service. Because these companies use computer algorithms to manage client investments, robo-advisors can offer their services for a fraction of the cost of a human financial advisor.
Account minimum: TD Ameritrade's $0 account minimum for IRAs and taxable brokerage accounts makes it easy for anyone to start investing — and it's much lower than the $500 to $2,500 many brokerages require.
Competitive management fee:  It is higher than the two most popular independent offerings: Betterment charges 0.25% for its digital offering; Wealthfront charges 0.25% but manages the first $10,000 for free
Account choice: TD Bank will arrange private tiered checking and private high-yield savings, and waive bank fees and reimburse other banks' ATM fees if you maintain a minimum daily balance of $2,500 in your private checking.
High Minimum Investments: around $50,000 and $100,000, respectively, but offers personal service with customized portfolios and access to financial advisers. It is subsidized, at least in part, by the use of Vanguard's own funds in portfolios.
Bottom Line
Overall, TD Bank Investment Management Service covers everything that you need if you want to start investing. investors can have a 1-1 personal level of communication, deciding on the best strategy, get insured for life, build portfolios, and have high minimum investments. All of these services are free, so you don't have to worry about any extra charges that can hold you back. Their service offerings and portfolios are comparable with what consumers now expect from online advisers. Why search endlessly when it's so easy to just rely on TD Bank Investment Management Service.