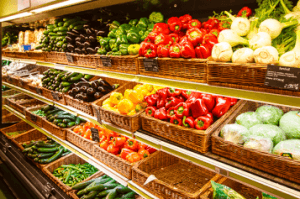 If you have trouble grocery shopping like I do, then this is where your prayers will be answered. I've implemented some of these tips in my life and they have really helped me a lot. These top 9 tips to save money on groceries will decrease your crying wallet because we all know how expensive groceries can get. If you're especially into buying healthy and organic items, your budget will be even more pricey because society loves to make healthy items expensive. In order to get the most out of your wallet, take notice with these tips!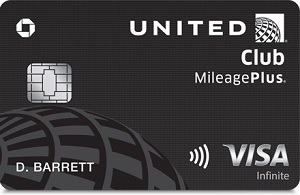 The United ClubSM Infinite Card offers 80,000 bonus miles after you spend $5,000 on purchases in the first 3 months from account opening.

You'll earn:
• 4X miles per $1 spent on United purchases including tickets, Economy Plus, inflight food, beverages and Wi-Fi, and other United charges.
• 2X miles per $1 spent on all other travel
• 2X miles per $1 spent on dining including eligible delivery services
• 1X mile per $1 spent on all other purchases

This card does carry an annual fee of $525. However, you can get up to $100 Global Entry, TSA PreCheck or NEXUS fee credit. In addition, you'll get a savings of up to $320 per roundtrip (terms apply) by getting your first and second checked bags for free!



Learn More About This Card
1. Make a list: Before you go to the grocery store and try to buy everything that your heart desires, make a list to be more organized. By doing this, you're restricting yourself from over purchasing as well as controlling your budget. When you make a grocery list, it also cuts back on shopping time since you know what you're buying and where to get them. Groceries's list can also help motivate you to eat healthier because you're buying what you're putting inside your stomach. If you really want to lose weight, meal planning is the way to go which requires a lot of groceries and time so making groceries lists has many benefits.
2. Don't shop hungry: Don't go to the market when you're hungry because you're just going to end up buying almost everything. This tip goes hand in hand with the first tip as well. To prevent this, create a set time when to go or only go buy groceries when you're running low on food. It's okay to buy groceries if you forgot an item that you need for tonight's dinner cooking. But I highly suggest that you should never go when you're hungry. Through experience, every time I've gone shopping when I'm hungry, I tend to buy chips or candy or unhealthy things that my body does not need. If you train yourself to shop only when it's necessary, this will help you to save money and create a healthy lifestyle that will promote weight loss.
3. Stock up on sales: You heard me, stock up on sale items. This might seem like you're wasting money but in actuality, when you stock up on sale items, you're saving money since you're purchasing more for a low cost. With the stock products you have, you'll have more longevity with them as well meaning you won't have to go back to the grocery market to re-purchase. Just be aware of expiration dates since you have so much  products to use, you'll easily lose track of when it expires.
4. Use your coupons: Everybody neglects the grocery coupons that we use to see in the market. Now you can find coupons in newspaper, magazines, online, or even in your local market. Take advantage of these coupons because if you're smart with them, you're practically getting groceries for free. For example, the famous show "Extreme Couponing," they showcase people buying groceries that total up to $1,000 or even more. What's amazing is that they pull out their coupons and somehow their total will go down to as little as $10 or their entire purchase is free. That's almost a mere 90% – 100% savings on groceries!!
5. Compare ads: If you get ads in the mail or if you look at supermarket ads online, make sure you compare the prices of what you want to get before you go in to buy. Some stores like Target or Walmart actually price match other retailers or supermarkets as long as you show the cashier the participating competitor's ads.
6. Shop online: If you're shopping for non-perishables, you may find deals over on Amazon that are cheaper than your local grocery store. Even better, Amazon has a few programs to get your groceries shipped to your house quickly, but requires an Amazon Prime account, such as Amazon Prime Pantry and Amazon Fresh. If you're shopping for organics, you'll be glad to know that Amazon has recently bought Whole Foods. Thus, they're currently rolling out some good deals on organic products, so keep your eyes peeled.
7. Take a picture of your receipts: This tip will surprise you in many ways because it's one that you wouldn't think of. Ibotta is a popular website and mobile app that lets you earn cash back on your groceries. Browse through the cash-back offers in your area and take note the next time you go to the grocery store (the offers change every week). For example, if you take a picture of your receipt that shows that you purchased a gallon of milk, then Ibotta will give you 50% or more of it back to you. This will add up eventually over time, giving you the opportunity to save your cash back for your next grocery shopping haul.
8. Shop bulk: Warehouse stores, such as Costco, Sam's Club, and BJ's Wholesale Club do require a membership, but sometimes they run promotions where you can get them with a discount or bonus. At these warehouses, you can shop for most products you normally find at a regular supermarket, but in bulk and with steep discounts.
9. Apply for store credit cards: Some stores, such as Target (Target REDcard) and Amazon (Amazon.com Store Card, Amazon Prime Rewards Visa Signature Card, and Amazon Rewards Visa Signature Card) offer store cards that you can apply for to save more on your groceries. If you frequently shop at these stores, you can benefit by using their store card on your purchases and earning cash back. Best of all, most of these store cards don't require an annual fee.

Bottom Line:
These top 9 grocery money saving tips will help you not only save money, but also how to shop smarter. It's all about utilizing your surroundings and taking advantage of the free opportunities. Free coupons or using a mobile app to earn cash back on your groceries can increase your earnings and a little cash on the side for your next grocery shopping. Some of these tips also will benefit your life in a healthy way to promote weight loss. So not are you saving money on groceries, but you're also gaining the benefit of losing weight when you don't shop hungry or making a grocery list. For more ways to save money, make sure to check out our full listings for more information!