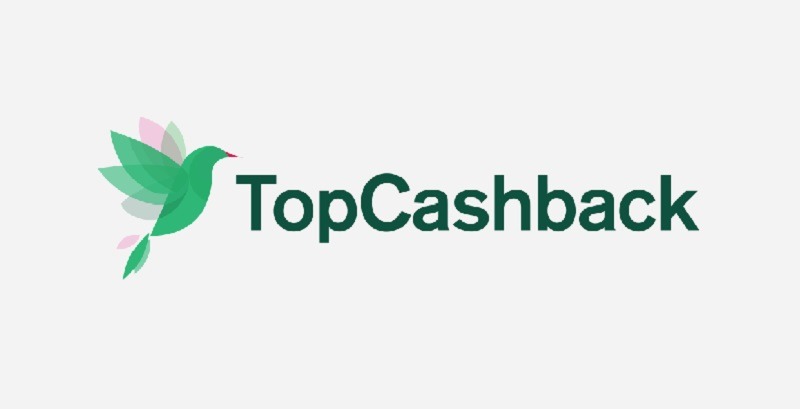 Find the latest TopCashBack promotions, discount deals, and coupons here.
The easiest way to earn bonuses like cash back or miles & points for online purchases is through using shopping portals. TopCashBack is a fantastic rebate site that offers cash back, one of the highest cashback rates, when you shop online from their huge selection of merchants. Start maximizing your point earnings and saving even more money when shopping!
About TopCashBack
---
TopCashback started out in 2005 as a cash back rebate site that only serviced the U.K, but expanded to the United States in 2011. While the American cash back rebate space was already crowded, TopCashback has taken on the more established websites, like Ebates, and become a real competitor for helping people save money on their online shopping.
---
$10 Referral Bonuses (Offer May Update At Any Time)
TopCashBack has a referral program that allows you to share it with your friends and family! When your friends and family use your referral link, you can receive a $10 Tell-a-Friend bonus.
---
What's TopCashBack All About?
TopCashBack is an easy way to start earning cash back and is very easy to set up. However, in order to earn cash back, you need to spend cash. As long as you manage your spend, it will work out.
The idea is to spend on things that you would normally buy (groceries, clothing, etc), or to move your online shopping to their preferred partners.
Step 1 – Sign Up. Join up and input all your personal info. It's for free!
Step 2 – Browse. Start browsing their preferred partner links, where you can buy pretty much anything from accommodations to clothing, from car rentals to office space.  They really do have a wide variety, with great cash back options.
Step 3 – Shop. Then decide where you want to shop and get spending.
Step 4 – Earn Cash back. The way it works is the preferred partner or retailer with TopCashback, pays them commission, and they in turn, pay you the commission in the form of cash back.  It's a win-win for everyone involved.
---
Other Benefits And Features
TopCashback Coupon Codes. TopCashback has many great coupons from most of the top merchants.  This way, when you buy on their site, you simply enter the coupon code in and earn cash back and save at the same time.
Payout Bonus. TopCashback wants you to cash in on your cash back, so they have provided 3 ways you can do this, and on Amazon.com you will earn 3% extra of your cash back on top too. These payout options are:

Amazon.com
ACH (Automated Clearing House)
PayPal

Mobile. If you're on the go mostly, download their mobile app and purchase no matter where you are in the world.  Some cool features on the app are:

Snap and Save
In-store vouchers
Access to your account instantly
Groceries offers – by snapping a photo of your till slip and earning cash back
---
Current TopCashBack Promotions
---
*$15 Signup Bonus*
Interested in earning cash back shopping online along with your credit card cash back rewards? A great portal for cash back shopping is TopCashBack. They have partnered with thousands of retailers and offer outstanding savings opportunities to consumers.
Exclusive for Hustlermoneyblog readers, they are also offering a $15 sign-up bonus upon earning $10 in cash back. Offer expires December 31, 2021! This is a limited time promotion so I highly recommend to sign up if you have never been a TopCashBack member. Sign up today!
Promotion: Get $15 Sign-Up Bonus upon earning $10 cash back
Offer Expiration: December 31, 2021
How to get it: 

Sign up for a TopCashBack account which is free, simple, & easy to join.
Become a member today and earn a HMB reader exclusive bonus! On top of that, you're able to earn $10 referrals by referring your family/friends!
Log into your account and grab your referral link, then share it wherever you'd like.
They must shop through TopCashBack at your favorite online stores and earn at least $10 payable cash back rewards threshold.
TopCashBack will send you the $10 referral bonus
(Click the link above to Sign Up through our Referral Link)
---
Get $10 Extra Cash Back w/ $10 Purchase (YMMV) *Expired*
If you're loving TopCashBack and how much cash back you can earn, then definitely take a look at this promotion. TopCashBack is offering customers an opportunity to Get $10 Extra Cash Back w/ $10 Purchase (YMMV). Be sure to take advantage of this promotion today while supplies lasts.
Promotion: Get $10 Extra Cash Back w/ $10 Purchase (YMMV)
Offer Expiration: November 25, 2020 23:59 PT
How to get it: Follow our link down below to activate the offer and once activated, make a $10 purchase to get cash back. Keep in mind that this offer is only for those who are eligible.
Terms & Conditions: You must make a purchase through TopCashback by November 25, 2020 23:59 PT. To be eligible for the $10 cash back promotion, you must be a member of TopCashback.com. You must activate the offer by clicking the link prior to making an eligible transaction.
(Click the link above to Sign Up through our Referral Link)
---
---
Bottom Line
This is a great promotion for those of you who knows how to take advantage of using Cash Back Portals. TopCashBack is one of the best cash back portals that give you a greater percentage of cash back than most other portals.
If you do not have a cash back portal, check out our full list of cash back offers to receive even more bonuses! You can view more options through the best cashback apps.