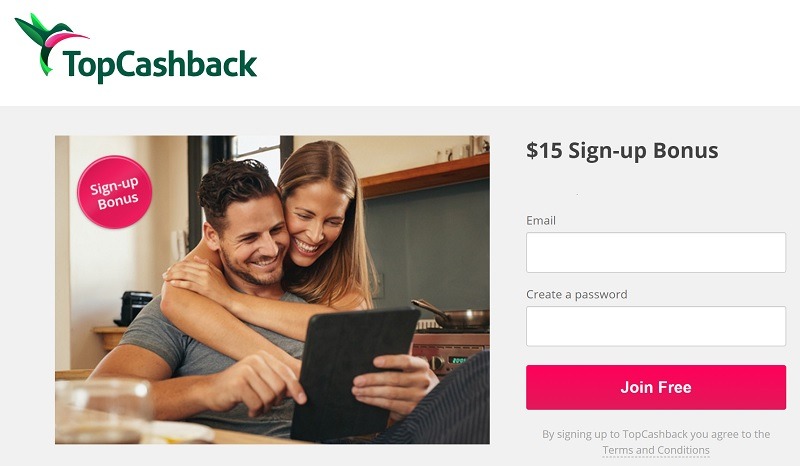 Interested in earning cash back shopping online along with your credit card cash back rewards? A great portal for cash back shopping is TopCashBack. They have partnered with thousands of retailers and offer outstanding savings opportunities to consumers.
Exclusive for Hustlermoneyblog readers, they are also offering a $15 sign-up bonus upon earning $10 in cash back. Offer expires December 31, 2020! This is a limited time promotion so I highly recommend to sign up if you have never been a TopCashBack member. Sign up today!
What is TopCashBack?
---
TopCashback started out in 2005 as a cash back rebate site that only serviced the U.K, but expanded to the United States in 2011. While the American cash back rebate space was already crowded, TopCashback has taken on the more established websites, like Ebates, and become a real competitor for helping people save money on their online shopping.

---
How Does TopCashBack Work?
---
Like other Cashback rebate websites, TopCashback works by you signing up for an account, logging in, and using their website to click over to other merchant websites (Walmart, Amazon, Best Buy, etc.).  TopCashback has set up relationships where they get paid for sending traffic to these different online retailers.
Instead of keeping all the money for themselves, they send 100% of the cash back percentage to our members, the person who clicked on their link. This presents all of us with options for getting a discount on almost any purchase we make online
---
How Do You Get Paid?
---
You would have to set up your account or card details beforehand, when signing up, and the cash back will be paid into that captured account when you click on the Payout button.
Log in, Click Account at the top of the page, and Click Payout.
If you have chosen to have your cash paid out into one of the preferred other payout options, as mentioned above, then you may receive a bonus. Amazon's is around 2.5%, but sometimes 5% is an option.
Payout times vary based on the retailer and can take anywhere from several weeks to several months. So, if you were planning on using that money for something urgent, plan it out in advance rather.  And, if you are earning loads of cash back, then plan a rolling payout ( i.e. every 2 weeks, so that you are assured of money hitting your account regularly).
---
TopCashBack Pros & Cons
---
Pros
Quantity of Partnered Stores: They currently provide cash back from purchases at over 4,000 stores that are available to shop at through TopCashBack. Some of the more popular stores that we shop at that are currently on the site's rebate list include Amazon, Walmart, Target and Best Buy.
Accessibility: Using TopCashBack is so simple; customers simply sign in on the website, click on the store they wish to shop at, and are redirected to the store's website, free to shop as they wish.
Great Cashback: Even as little as 1% cash back can add up when you're shopping, however, many stores offer 10%, 20%, 30% and 40% cash rebates.
Referral Program: When you refer a member who signs up using your membership referral code, you get a $10 cash bonus. The caveat with this program is that in order for you to qualify for the bonus, your referral has to actually shop using TopCashBack and purchase totaling $10 or more in cash back.
Cons
Cash Back Exclusions: Each store has some excluded products that do not qualify for cash rebates.
Because each store does have some excluded items, it might be a good idea before you shop at your favorite stores on TopCashBack to look through the exclusions list for the store you're shopping at before you make your purchases.
---
TopCashBack Features
---
Payout Bonus. TopCashback wants you to cash in on your cash back, so they have provided 3 ways you can do this, and on Amazon.com you will earn 3% extra of your cash back on top too. These payout options are:

Amazon.com
Other Store Gift Cards
ACH (Automated Clearing House)
PayPal
Virtual Visa Payout
American Express Reward Card Payout

TopCashback Coupon Codes. TopCashback has gone out and sourced the coolest coupons from most of the top merchants.  This way, when you buy on their site, you simply pop the coupon code in. You will also earn cash back and save at the same time.
Mobile. If you're on the go mostly, download their mobile app and purchase no matter where you are in the world. Get access to your account instantly
---
How To Join TopCashBack?
---
TopCashBack, one of the premier cash back shopping networks, is offering an exclusive $15 sign-up bonus to HMB readers upon earning $10 in cash back. 
Sign up for a TopCashBack account which is free, simple, & easy to join.
Become a member today and earn a HMB reader exclusive bonus! On top of that, you're able to earn $10 referrals by referring your family/friends!

Log into your account and grab your referral link, then post it on all social media, email, etc.
They must shop through TopCashBack at your favorite online stores and earn at least $10 payable cash back rewards threshold.
TopCashBack will send you the $10 referral bonus.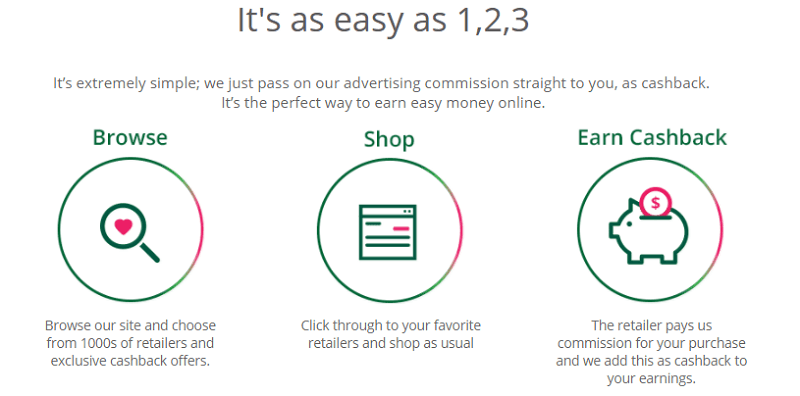 Once they have an account with TopCashBack, they can refer your friends and family to earn more cash back. TopCashBack has great cash back rates for many online merchants so you wouldn't have a problem meeting this requirement.
---
---
Bottom Line
TopCashBack is a legitimate website that gives you the opportunity to earn even more rewards either without credit card cash back rewards or used to stack cash back on your credit card's cash back! I've been using TopCashBack for a couple of years now and they have the highest cashback rate for online shopping.
Depending on how much you shop, this service could save you quite a bit of money. If you're a heavy online shopper, you could save hundreds to thousands of dollars each year. Not every online store earns the same commission rate. However, when you click the link to shop, it will be very obvious how much cash back you will receive.
They even have the highest rate guarantee to match the top six cashback shopping portals (Befrugal, Ebates, Extrabux, FatWallet, Mr Rebates, & Shopathome). Utilize this limited time TopCashBack which is free to join with the highest cashback rates.
This is a fantastic rebate site that offers cash back when you shop online from their huge selection of merchants. Furthermore, you earn cashback and discounts at over 4,000 merchants with no fees and no catches.
If you like these cash back offers, visit our full list of the Best Cash Back Portals for more information about the best portal to use with which retailer! Furthermore, for current offers, check out our list of the latest TopCashBack promotions!
(Visit TopCashBack for more details)