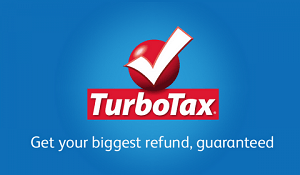 For those that had their taxes done using TurboTax online software between 12th January, 2008 and 28th May, 2013, then you may be eligible for a payment from of the TurboTax Class action settlement. Turbo Tax makers have decided to pay out $6.5 millions to class action lawsuit settlement over claims that it charged unreliable fees to TurboTax Online customers.  The lawsuit stems over the fact that TurboTax have charged customer up to $29.95 for free electronic filing service. You can now claim for a part of the $6.5 million settlement fund. It is expected that class members who submit claim forms will get over $10, depending on how how many people file valid claims.To receive benefits from the settlement, eligible customer must submit claim by October 28, 2013. See our full list of Class Action Lawsuit Settlements.
TurboTax Class Action Lawsuit Settlement
Submit Your Claim at www.TurboTaxClassAction.com
Enter claimant information, class member ID or last for digits of Social security number to get your claim number.
Claims must be postmarked by 10/28/13
File your TurboTax class action settlement claim today if you meet the qualifications. At the claim page, you can provide the last 4 digits of your Social Security Number to verify and get a claim number. This is money freely available for those who filed their taxes using TurboxTax from 2008 to 2013.

Hot Deal of the Day: Capital One 360 Checking Account offers $50 bonus promotion with no minimum or monthly fees and free Online Bill Pay.