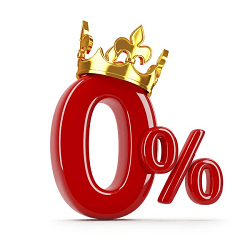 The Featured 0% Balance Transfer & Purchase Cards are available below from longest 21 months to the lowest 12 months intro period. If you are carrying a high balance and paying interest each month, you can save a lot of money by doing a balance transfer of your balance to a 0% intro offer credit card. It's important to factor in the balance transfer fee of 3% of your total balance. Some cards below also have sign up bonus which can help you offset the balance transfer fee. After doing a balance transfer, simply pay the minimum each month and pay no interest for the duration of your terms. However, I highly recommend to pay off your balance by the end of your 0% intro period so you will not have to pay any more interest.
Editor's Choice 0% Balance Transfer Card
Chase Freedom® offers a $150 cash back bonus for new cardholders that spend $500 during the first three months of membership. You'll earn an additional $25 bonus after you add your first authorized user and make a purchase within this same 3-month period. New members will also get 0% introductory APR on balance transfers and purchases for 15 months. This great cash rewards credit card is designed for those of you who want to earn easy cash back bonuses in return for your spending. Earn 5% cash back from Chase on up to $1,500 in combined purchases from July 1 – September 30, 2016. Earn unlimited 1% cash back on all other purchases. Best of all, there is no annual membership fee. Apply Now---

Chase Freedom $150 Bonus Review
Balance Transfer Credit Card Tips
To offset balance transfer fee, you may want to pick the credit cards with sign up bonuses. After fulfilling the spending requirement to get the sign up bonus, then you can ask for the 0% balance transfer. Make sure to do it within the allowable time frame, usually within 3 months of account opening.
Find the best credit cards with 0% intro APR on both balance transfers and purchases. Before doing a balance transfers, always ask for a credit limit increase without a hard pull to get the maximum amount for doing a balance transfers.
Make sure to always pay on time and never skip any or pay them late. This is extremely important because you may lose the benefit of the 0% intro APR for late payments and will revert back to high interest rate.
Figure out how you can pay off your balance in full before the 0% intro APR on balance transfers expires. If you don't, then you simply will go back into paying high interest rate again.
Understand the fees you will have to pay for doing a balance transfer. Most card issuers charge a balance transfer fee of 3-5% each time you do a balance transfer. It may be possible to negotiate with the BT fee or ask them for a cap. There is no hurt in trying.