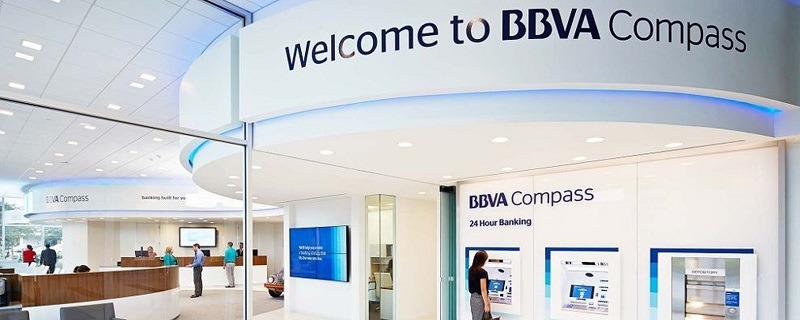 Open a BBVA ClearChoice Money Market account and earn 2.00% APY on all balance amounts for 12 months! BBVA Compass offers a great rate and many tools that will help you save.
Their customer service is available by phone, e-mail, or by requesting a call from BBVA. Also, you can save with ease knowing that your money is FDIC insured and that the interest is compounded monthly to maximize your earnings! Keep in mind customers with an existing BBVA Compass money market account, or who have had one in the last 30 days are not eligible for the rates above.
With the BBVA ClearChoice Money Market account, you will have access to an ATM card that allows you to withdraw cash in the event you need to do so. Many money market accounts tend to offer this as a feature.
To get started, click the "Apply Now" button below. When you are on BBVA's webpage press "Apply Now" and begin inputting your information!
Editor's Note: The 2.00% APY is only available for in-footprint states only (TX, CA, CO, AZ, NM, AL, FL).
BBVA ClearChoice Money Market Rates
| | |
| --- | --- |
| Balance | Annual Percentage Rate  |
| All Balances | 2.00% |
BBVA ClearChoice Money Market Fees
|  Account Type | BBVA ClearChoice Money Market |
| --- | --- |
| Monthly Maintenance Fees | $15 |
| Excessive Transaction Fee | $10 |
| Insufficient Funds | $38 |
| Extended Overdraft | $25 |
| Deposit Item Returned Fee | $12 |
| Stop Payment Fee | $32 |
| Early Account Closing Fee | $25 |
| Dormant Account Fee | $5 per month |
| Incoming Wire Transfers | $15 |
| Domestic Outgoing Wire Transfers | $25 |
| International Outgoing Wire Transfer | $45 |
| Non-BBVA ATM Withdrawals | $2.50 |
Similar to most savings accounts, you are limited to six (6) withdrawals per statement cycle. Fees may be different depending on your location. For more details, visit their terms and conditions page.
BBVA ClearChoice Money Market Information

Account Type: BBVA ClearChoice Money Market
Availability: TX, CA, CO, AZ, NM, AL, FL
Expiration Date: None
Credit Inquiry: Soft Pull via TransUnion
Opening Deposit: $25
Credit Card Funding: Yes, up to $300 (cannot be an Amex card)
Monthly Fee: $15
Household Limit: None
Early Termination Fee: $25 if closed within 180 days of opening
Insured: FDIC
BBVA Online Banking
BBVA Online Banking provides real-time access to your account to help you manage your money when it's most convenient. Simply log into your BBVA account and you will be able to:
Manage your accounts and account information online
View and download statements and account activity
Schedule and make transfers to and from other banks
Schedule and make transfers between BBVA accounts
Receive and manage account alerts
Send secure messages
How to get started:
Visit BBVA's website and sign in.
Once you log in, you can view your balance and transactions, make transfers, send and receive money, deposit checks, pay bills, view online statements, and more.
BBVA Mobile Banking

BBVA Mobile Banking is a great way to access your accounts on a mobile device or tablet with their mobile banking app available on the Microsoft store, Apple Store, and Google Play Store! With mobile banking, you will be able to:
Make deposits
Pay your bills
Transfer money
Find nearby ATMs and cash back locations
View your balances and search transaction history
Sign in with your online banking information.
BBVA Security Center
BBVA Security Center is focused on making sure your money and information is safe. With this security feature, you will be able to learn more about:
BBVA ATM Banking
With the BBVA ClearChoice Money Market account, ATM Banking is more convenient with ATMs and your BBVA Compass debit card. Convenient self-service banking allows you to:
Make Deposits – Cash and Check Deposits can be made at most BBVA ATMs.
Withdraw Funds – Access the cash you need, when you need it.
Transfer Funds – Move funds between checking and savings accounts that are linked to your debit card.
Check Your Balance – View your account balance before you make a withdrawal.
Request Mini Statements – Opt to receive a print out of your recent transaction history and account balances.
Get Fast Cash – Select from standard ATM withdrawal amounts and get cash.
Receipt Options – Set whether or not you will receive a receipt when you make transactions.
BBVA Direct Deposit
With BBVA Direct Deposit, enjoy the ease of having your paycheck, Social Security, or other income automatically deposited in your BBVA  ClearChoice Money Market account.
Download and fill out the Payroll Direct Deposit Form.
Take or send this form to your employer's payroll or Human Resources Department.
Your employer will handle setting up direct deposits to the account you specify in the form.
Ways to Avoid the Monthly Fee
The BBVA ClearChoice Money Market account has a monthly fee of $15. You can waive this fee with ONE of the following:
Maintaining a minimum daily Collected Balance of $10,000 or more in your BBVA ClearChoice Money Market account
Having an automatic, recurring monthly transfer of $25 or more from a BBVA checking account to your BBVA ClearChoice Money Market account
How To Open a BBVA Money Market Account
Follow the steps below in order to get started with your BBVA ClearChoice Money Market Account!
Apply for a BBVA ClearChoice Money Market account.
Input your info: Provide your name, address, phone, email and social security number or Tax ID.
Fund the account: Transfer funds electronically from an internal account or an external account at another bank
Earn a competitive APY on all balances you put into your BBVA ClearChoice Money Market account!
Bottom Line
BBVA ClearChoice Money Market account offers a straight-forward savings account with a great APY. Consumers seeking to maximize the financial rewards of saving will benefit from this account!
The BBVA account does allow you to withdraw from a local branch or an ATM, which isn't a feature you have with many savings accounts especially those that are exclusively online. When you're looking for opportunities to start a savings account, you don't want to take a chance on an account that could cost you more to keep open than you'll earn from interest.
For these reasons, the BBVA ClearChoice Money Market account is ideal for people with large balances to deposit, who can set up an automatic transfer from a BBVA checking account to avoid paying the monthly fee.
The account is especially attractive for earning interest on all balance amounts. With only $1, you can open a BBVA ClearChoice Money Market account. If you are not a BBVA Compass customer, and would like many banking features while you save, sign up today!
If this offer did not suite you, please visit our list of the Best Savings Rates that are filled with various financial institutions from banks, credit unions, and even federal credit unions that are offering great rates!