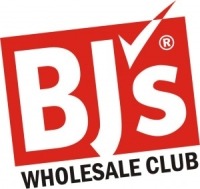 BJ's Wholesale club is offering a voucher for in-store purchases or a one-month membership as part of a class action settlement. The class action lawsuit claims that BJ's members received less than a full year's membership when they renewed it. All current and former BJ's members who renewed their membership from October 1, 2000 to June 30, 2013 at least 16 days after their prior membership expired qualify for this settlement.
What can you get?
Current BJ's members will get a voucher that can be used in BJ's stores to purchase products.
Former BJ's members will receive a one-month membership pass to any BJ's store.
File your claim today to be part of BJ's Wholesale Club Class Action Settlement to receive a voucher or one-month membership pass by November 4, 2013. See our full list of class action claims to see if you qualify for other settlements.

Hot Deal of the Day: Betterment offers a $25 bonus for opening an account with a $250 deposit. A set-and-forget investment service that takes care of important details automatically.