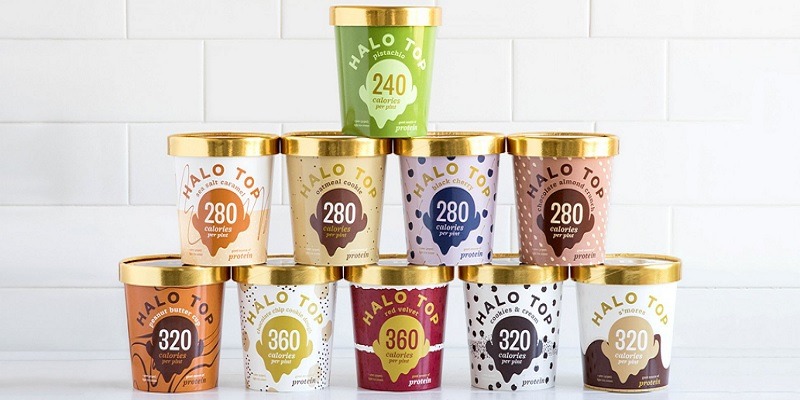 Here you'll find the latest discount codes, coupons, savings, & promotions from Halo Top.
Halo Top is one of the best ice creams around because not only do they offer a large variety of delicious flavors, but they're actually low calorie! Talk about having your cake and eating it too.
If you're a fan of this ice cream brand, be sure to continue reading below because we've found all of the best deals available and put it all in one convenient spot for you!
Note: If you spend quite a bit on Halo Top, why not be rewarded for it? I recommend checking out the American Express Blue Cash Preferred card, Capital One Savor Cash card or the American Express Blue Cash Everyday card to earn one of the best cash back rates on your purchases! See more credit card bonus offers here.
About Halo Top
---
Halo Top Creamery is an ice cream company and brand that is sold in a couple of countries. Founded by a former attorney named Justin Woolverton in 2011, it has since grown to nearly 50 employees. Woolverton actually started making this ice cream in his own kitchen because he had diet restrictions. Little did he know, he was onto something great with his ice cream creations.
---
Current Halo Top Promotions
---
Free Halo Top Pops Ice Cream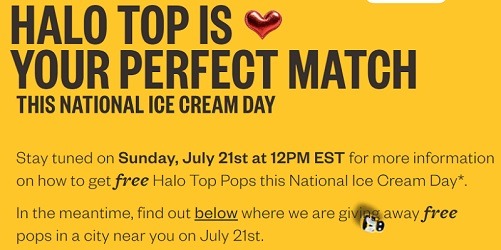 Valid on July 21, 2019, Halo Top is offering a coupon for Free Halo Top Pops Ice Cream! All you have to do is head to the link below at 12 PM EST to receive your free coupon. Keep in mind that this offer is only available to the first 5,000 fans.
What's the offer: Free Halo Top Pops Ice Cream
Where it's available: Halo Top's website. First 5,000 customers.
When it expires: July 21, 2019
How to get it: Head to the link below on July 21, 2019 at 12 PM EST. Claim your coupon for free pops.
What are the terms: Limit one coupon per person redeemable for one box of Halo Top® Pops per customer (6 pops per box) only while supplies last. Shipping and handling are included in the promotion and coupon will be delivered between 7/29/19–08/09/19. Offer available to U.S. residents only and void where prohibited.
(Visit Halo Top for more details)
---
Bottom Line
If you're looking for a less calorie heavy alternative to ice cream, then look no further! Never heard of Halo Top? Well they're a brand of ice cream designed for people with dietary restrictions, so check out their range if you have one!
Continue being a fan of Halo Top by keeping up to date with all the latest deals they have to offer. Bookmark this page because we update it often to make sure you are the first to know about any promotions they have going on. For more free food deals or more freebie deals, be sure to check out our full listings!