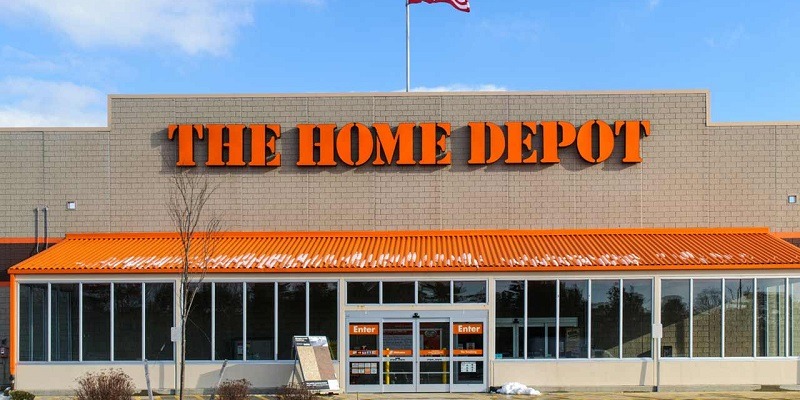 Here you'll find the latest discount codes, coupons, savings, & promotions from The Home Depot. The Home Depot is the one-stop shop for all the items you need for your next home improvement project and we want to let you know about the promotions they have available.
Below we've listed some of the best and current promotions available right now to make it easier for you to save money. Make sure you constantly check up on this post to see if there are any new deals listed because The Home Depot always has some kind of promotion going on.
About The Home Depot
---
The Home Depot is the most established home improvement retail company in all of the United States. With an absolutely astounding collection of tools, construction products and services for sale, The Home Depot gives its customers quick and easy access to all the items needed for any home improvement project.
---
Current Home Depot Promotions
---
11% Rebate
The Home Depot has a promotion where you can get an 11% Rebate on your in- store purchase. This rebate ends on May 30, 2020, so make sure to get all the home improvement supplies you need while taking advantage of this cool money saving offer!
What's the offer: 11% Rebate
Where it's available: Select Home Depot Locations
When it expires: May 30, 2020
How to get it:

Visit the rebate site no later than 30 after your purchase
Submit the Receipt ID found on your receipt
Add your customer details
Receive your rebate through mail

Terms & Conditions: Complete rebate form no later than 30 days after purchase. Offer valid for in stock merchandise only, no special orders. Select SKUs are excluded from this offer. Make copies of all materials submitted if you are mailing the form. Processing takes about 4-6 weeks.
(Click the link above to view rebate form)
---
Free DIY Workshop Videos
If you're looking to brush up your knowledge, then be sure to take advantage of this amazing freebie today! The Home Depot is offering Free DIY Workshop Videos where you can learn new skills and tips and tricks on how to utilize them. Don't miss out on this promotion, so start today.
What's the offer: Free DIY Workshop Videos
Where it's available: Home Depot
When it expires: Limited time offer
How to get it: Simply follow the link down below and choose to watch and learn any video of your choice
Terms & Conditions: Promotion valid for a limited time or while supplies last. Additional terms and conditions may apply. Exclusions apply.
(Click the link above view the promotions)
---
Home Depot Special Buy Savings (Expired)
If you are looking to upgrade your home, take advantage of these sweet deals that Home Depot has to offer. These offers are a great way to improve while saving money. Keep in mind that these promotions do not last long as the expiration dates differ.
---
Free Binoculars Workshop on 3/7 (Expired)
If you consider your child a handy person, head into your local Home Depot on March 7, 2020 to participate in a Free Binoculars Workshop. The event is from 9 AM – 12 PM and all the supplies will be provided, so all you have to do is watch them build! If you are interested, be sure to register now as spots are limited.
What's the offer: Free Binoculars Workshop on 3/7
Where it's available: Home Depot
When it expires: March 7, 2020
How to get it:

First you must register online to ensure you have a spot. Then, head to a participating Home Depot on March 7, 2020 at 9 AM. Sign in and watch your child build!
To RSVP, simply head on over to the link provided, enter your zip code, select the store closest to you and then scroll down to register for the next free Home Depot Kids Workshop.

What are the terms: All Kids Workshop attendees must be accompanied by a parent or adult at all times. Children must be present at the store to participate in the workshop and receive a kit, apron, and pin.
(Click the link above to sign up)
---
Bottom Line 
No matter what you need, The Home Depot has got you covered on all of your home improvement purchases. If you have to purchase certain items for your project, why not get them at a discounted price?
Are you a frequent customer of The Home Depot? Be sure to hold on to this post because we constantly update this post to make sure you get the best deals possible. If you're interested in posts like this, check out our list of Best Savings Promotions and Gift Card Deals, here on HMB!