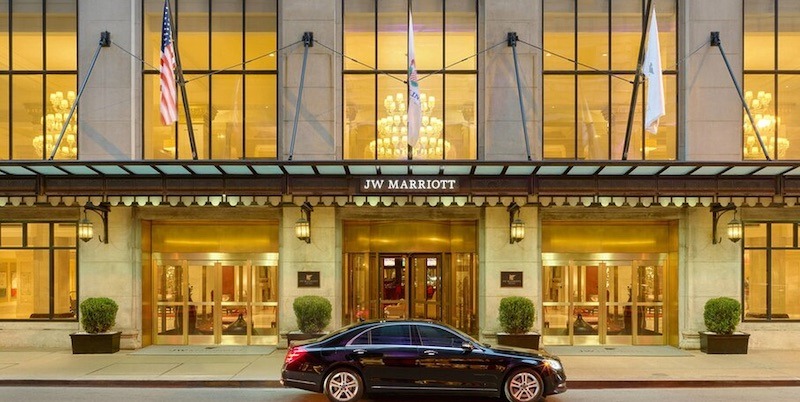 Learn all about JW Marriott Chicago and all the amenities that comes with a stay!
Chicago is full of activities for travelers. Check out one of the city's 60 museums, 77 unique neighborhoods, or thousands of acclaimed retailers, restaurants, bars and breweries. If you're planning a little getaway to the Windy City then keep reading this post where we review JW Marriott Chicago.
JW Marriott Chicago is located in the Financial District of Chicago. This property is emanates a refined style, combined with modern sensibility. The elegant hotel houses sophisticated rooms, a popular eatery and lounge, a world-class spa and much more.
If you want to hear about other hotel options, you can check out our guide to the best luxury hotels in Chicago here.
---
Style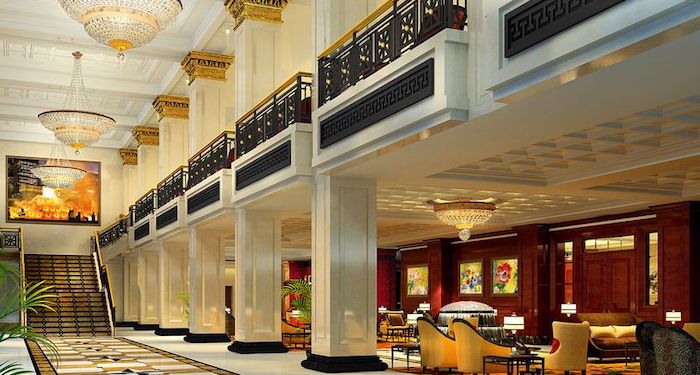 The JW Marriott Chicago is housed in an architectural gem, built by Daniel Burnham in 1914. This historic building has undergone modern renovations to keep it swanky and up to date. The lobby is decked in marbling that is complimented with elaborate crystal chandeliers and two ornate curved staircases on either side.
Throughout the hotel, guests will notice that the hotel is mostly clean and white, with splashes of red and black for drama.
---
Rooms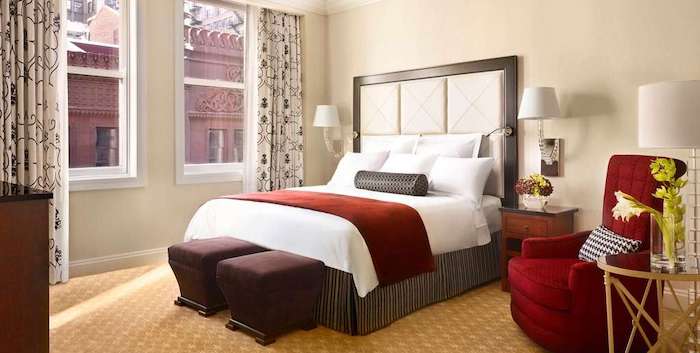 JW Marriott includes 610 spacious and elegant rooms and suites that are filled with with calm earth tones, residential-style furnishings and soft lighting. The large bathrooms feature marble floors, deep soaking tubs, separate walk-in showers, double sinks and Aromatherapy Associates products.
If you're a light sleeper, it is recommended to opt for an interior room with double-pane windows over original glass to mute the noise outside. Since the hotel is location in Chicago's financial district, you won't be missing out on any spectacular views.
---
Facilities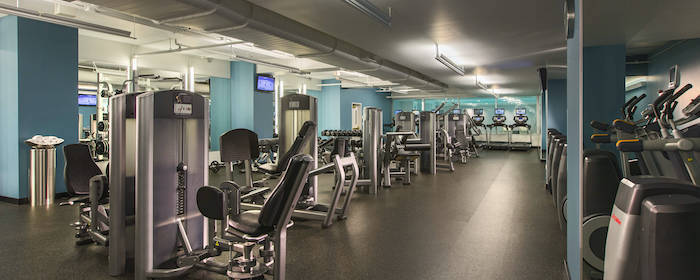 The lavish Spa available at JW Chicago features 10 luxurious treatment rooms, two private Hammam chambers and an infrared sauna. The spa also offer with wraps, massages, and hydrofacials.
Guests have access to the hotel's state-of-the-art fitness center. JW Marriott is the only hotel gym in the city to carry dumbbells up to 100 pounds. Nike trainers are also on site, hosting free classes – like yoga and kickboxing – in the group fitness studio. The indoor lap pool is part of the sprawling fitness center, along with the 90 PSI massage jacuzzi.
---
Food & Drink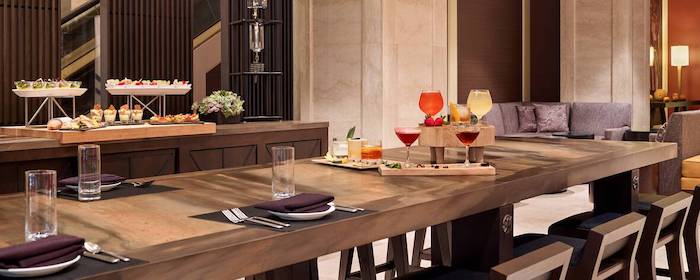 The Florentine is located on the hotel's second floor and serves classic antipasti, wood-fired pizzas and handmade pastas, along with fine wine and inventive cocktails.
For a more casual feel, check out the Lobby Lounge. This spot is typically filled with the after-work crowd, thanks to their happy hour bargains. Illy coffee products and pastries are on offer in the morning, perfect for a grab-and-go breakfast.
---
Service
The service at JW Marriott is top notch, as expected of a luxury hotel. Greeters in the grand lobby are eager to escort guests to check in where they are met with a friendly front desk staff. The concierge is helpful in planning out itineraries and making reservations.
---
Location
Located in the Financial District/South Loop area, JW Marriott Chicago gives business travelers easy access to the Federal Reserve, Chicago Board of Trade and other financial institutions. Willis Tower is only a block a way and a short walk takes you to Grant Park, theaters, museums and the lakefront.
Address: 151 West Adams Street, Chicago
---
Earn Free Nights With Marriott Bonvoy
The JW Marriott Chicago is a Marriott hotel brand. This means that guests who join Marriott Bonvoy can earn points towards a free stay.
The best way to rack up on Marriott Bonvoy points is by getting a Marriott co-branded credit card and qualifying for its welcome bonus.
Chase offers two personal credit cards that earn Marriott points, while American Express (Amex) offers one personal and one business card. If you're looking to apply for a Marriott credit card, keep in mind:
The Chase 5/24 rule: If you opened five or more new credit cards in the past 24 months (from any bank), Chase will not approve of your request for a new card.
The Amex once-in-a-lifetime welcome bonus rule: You can only qualify for the introductory offer on each Amex personal and business card once in your lifetime.
MARRIOTT BONVOY BRILLIANT AMERICAN EXPRESS CARDMARRIOTT BONVOY BOUNDLESS CREDIT CARDMARRIOTT BONVOY BUSINESS AMERICAN EXPRESS CARDMARRIOTT BONVOY BOLD AMERICAN EXPRESS CARD
---
---
Bottom Line
JW Marriott Chicago combines modern-luxury and history for guests whether they are business travelers and families. The hotel is housed in a historic building with modern and sophisticated rooms. Consider booking a stay and see why this is one of the best five-star hotels in Chicago.
If you're looking for more travel tips or ways to save money then be sure to check out more posts on HMB! Additionally, you can check out our guide to the best luxurious hotels in Chicago here.