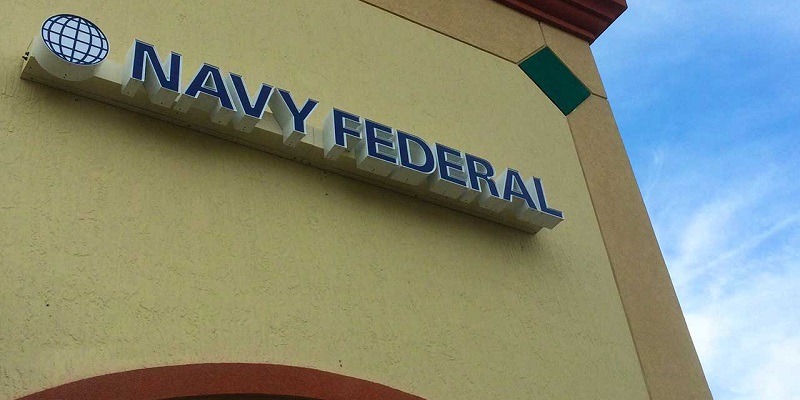 Navy Federal Credit Union is a financial institution supplied to the navy. To find out if you qualify for Navy Federal Credit Union , continue reading this review below.
Since this is a federal credit union, you have to apply for membership. For those in the navy, this credit union has a wide variety of account options to explore as much as you would explore the sea.
You can apply for this if you are already a member on duty or a former military member.
Checking Account Options
Navy Federal Credit Union has a large variety of checking accounts and each of them comes with different benefits.
Free Active Duty CheckingFree EveryDay CheckingCampus CheckingFlagship Checkinge-Checking
This is a free checking account available for those in the military.
You can get free checks, free rebates up to $20 and free direct deposits.
There is no monthly fee required nor minimum balances to maintain.
This is a basic checking account that also requires no monthly fee nor minimum balance requirements.
This checking account is available to those who are 14-24 and are interested in being in the military or is already training to be in it.
This is available to full time students and the requirements to apply are low.
There is no monthly fee nor minimum balance requirements to maintain.
You also get ATM fees reimbursed up to $10 per statement period.
This a premier checking account that lets you earn tiered dividends depending on your account balance.
You can waive the $10 monthly service fee if you manage to keep a daily balance of $1,500 or more.
This is a checking account available online if you prefer to do your banking completely electronically.
If you have direct deposit set up, you can waive the $5 monthly fee.
Compare Checking Accounts
Chase Total Checking®HSBC Advance CheckingAsterisk-Free Checking®Chase Premier Plus CheckingSM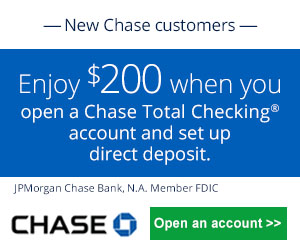 • Enjoy a $200 bonus when you open a new Chase Total Checking® account and set up direct deposit
• Access to 16,000 Chase ATMs and more than 4,700 branches
• Chase Mobile® app - Manage your accounts, deposit checks, transfer money and more -- all from your device.
• Open your account online now
• Available online nationwide except in Alaska, Hawaii and Puerto Rico. For branch locations, visit locator.chase.com.







• Get up to $240 with a 3% Cash Bonus Checking Offer when you open a new HSBC Advance checking account and complete the following qualifying activities.
• Open your new HSBC Advance checking account online by March 31, 2021; and
• Set up Qualifying Direct Deposits into your new HSBC Advance checking account; and then
• Enjoy 3% Cash Bonus, up to $240, on Qualifying Direct Deposits up to $40 per month, during the first 6 calendar months after account opening
• You will automatically receive the 3% Cash Bonus in your new HSBC Advance checking account approximately eight weeks after completing that month's qualifying activities.






Deposit products are offered in the U.S. by HSBC Bank USA, N.A. Member FDIC.
Savings Account Options
Navy Federal Credit Union has several savings accounts available to all ages. They all earn dividends depending on the circumstances.
Basic SavingsEducation SavingsSaveFirst
This is a basic savings account that is included with your Navy Federal Credit Union membership.
You can earn competitive rates without having to worry about a monthly fee.
This is a savings account for students. The earnings are tax-free as they go towards educational expenses.
These also depend on Education Savings Account certificates. You can learn more about them here.
Any individual can make a non-deductible contribution, but the total contributions cannot be over $2,000.
This savings account is more for special occasions so you can use it to put money towards a specific goal.
This account is treated like a CD account because of the terms selection.
This account earns a higher dividend and dividend is compounded daily.
You can open this account with just $5 and make additional deposits at your convenience.
Compare Savings Accounts
Discover Online SavingsChase SavingsSMAmerican Express® Personal SavingsUFB High Yield Savings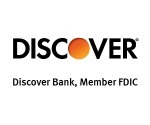 Open a Discover Online Savings Account for all these features:
• Earn high interest rate of 0.40% APY
• No minimum opening deposit, no minimum balance requirement, and now no fees
• Interest on Discover Online Savings Accounts is compounded daily and credited monthly
• Manage your account online or with the Discover mobile app
• FDIC insurance up to $250,000






See advertiser website for full details

With the American Express® High Yield Savings Account:
• Earn 0.50% APY on your deposits. Your High Yield Savings account earns interest daily and is posted to your account monthly.
• Links easily with your current bank accounts. No need to switch banks.
• FDIC Insured. Your account is insured to at least $250,000 per depositor.
• No monthly fees, no minimum balance.
• 24/7 Account Access

Money Market Account Options
Money Market accounts allow for a higher yield and gives access to your funds with either checks or a bankcard.
Navy Federal Credit Union has a few money market accounts that earn tiered competitive rates depending on your balance.
Money Market SavingsBusiness Money Market Savings
With this money market account, you can earn high dividends.
There are 4 tiers:
$50,000 and over
$25,000 – $49,999
$10,000 – $24,999
$0 – $9,999
The rates earned applies to your overall balance so they can vary.
You also don't have to worry about maintaining a minimum daily balance.
This money market is for those who does business while being on duty.
You will have to call Navy Federal Credit Union to open it.
You can find out more information about how to contact them here.
Compare Money Market Accounts
Discover Money MarketBBVA Money MarketCIT Bank Money MarketHuntington Business Money Market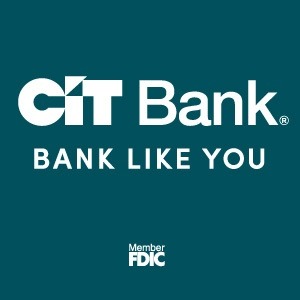 With the CIT Bank Money Market Account, you can earn a competitive interest rate and access your money easily.
• Earn 0.50% APY on your funds
• One of the nation's top rates — several times the national average.
• Get up to 6 digital transfers/withdrawals per statement cycle
• Save smart and get more for your money
• Higher rates than traditional banks
• Get 24/7 Account Access
• Secure banking features
• Open with as little as $100
• FDIC insured




If you are a member of the military or navy you are eligible to apply.
They have a large selection of checking accounts to choose from.
Their basic checking account is very affordable.
There are barely any monthly fees to worry about.
The have a youth checking and savings account for those who want to join the military or are training to be in it.
Their SaveFirst account is similar to a CD account.
They earn pretty competitive and high APY on their accounts.
Conduct all your banking online or through the Navy Federal Credit Union mobile app.
If you are not a veteran or a member of the military, it would be pointless to bank with them.
Their savings accounts earn low dividends.
The routing number for Navy Federal Credit Union is 256074974.
Contact Customer Service
You can reach Navy Federal Credit Union at 1-888-842-6328.
For international, you can call 1-703-255-8837.
They are available at these hours:
Monday – Friday, 8:00 a.m. to 8:00 p.m. EST
Bottom Line
If you are serving the country and are particular in the navy, then consider banking with Navy Federal Credit Union.
This credit union encourages those who are in training to start managing their finances and money responsibly with Campus Checking and Educational Savings.
However, keep in mind that when you look for a checking or savings account be sure to look into all the fees charged. Don't focus on the interest rate alone, but on what the account will cost you overall.
If you're interested in banking with Navy Federal Credit Union, apply today! For more options from a variety of banks, see our list of the best bank promotions!
Helpful Tips: