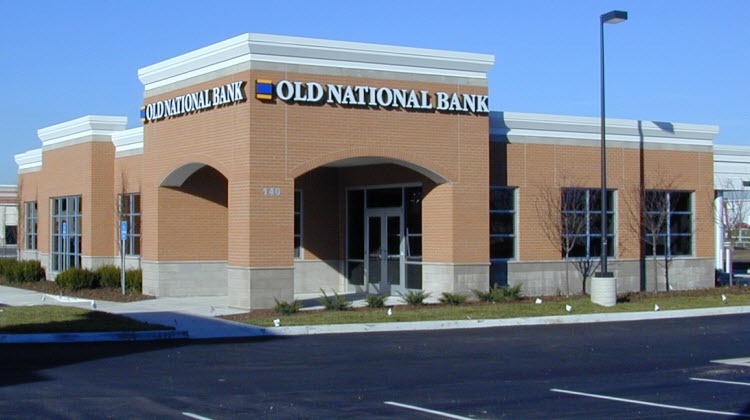 When starting a business, it is always important that you take full control of your finances. Whether you are a sole proprietor or in the process of starting a larger operation, it is definitely within your best interest to find an account that not only fits your financial needs, but also allows you to keep track of your daily tasks as well as allowing you to handle your budgets in an efficient manner.
With a new Business Account from Old National Bank, you are able to bank with ease knowing that no matter which options you choose, there is definitely an account for you. In addition, every Business Account from Old National Bank comes with a wide selection of account features specifically designed to match the way you bank.
Be sure to keep on reading to learn all about the Old National Bank Business Checking Account Features.
---
The Requirements
---
Old National Bank currently offers small business owners four different business accounts to cater to your needs. Each account options will require you to open a separate Personal Account such as a checking, savings, money market, CD or consumer IRA balances. However, do not be discouraged, whenever you open an new account and meet the balance requirements, you are able to waive the monthly fees!
Below, we have listed the different requirements associated with each Business Checking options:
Free Business Checking
No minimum balance requirement
Online & Mobile Banking
Business Debit Card with Visa SavingsEdge
First 200 items processed free
Business Partner Checking
Owner must maintain a minimum daily balance in combined balance in business and personal deposit accounts: checking, savings and money market.
No monthly maintenance fee when you maintain a low minimum balance
Online & Mobile Banking
Business Debit Card with Visa® SavingsEdge
500 free items processed per month if average balance is less than $10,000; 750 free items processed per month if greater than $10,000
Commercial Analysis Checking
Receive an earnings credit allowance to offset analysis service fee
Link accounts for earnings credit
Clear, concise reporting including consolidated reporting for multiple accounts
Images of checks and deposit slips with statement
Take advantage of additional treasury management services
Community Partner Checking
No minimum balance requirement
Free Online & Mobile Banking
First 500 items processed free
---
The Pros
---
No Minimum Balance
Old National Bank has no minimum balance requirement, leaving you worry-free to focus on your financial future. You don't have to maintain a certain amount in your balance, so whether you have $1,000 or $50,000, you won't be charged extra or have to pay any additional fees.
Business Debit Card
Every business bank account starts with a business debit card. They are used to help make large purchases for your business and fulfill all your every day needs, such as purchasing materials or contracting workers to help your business grow. This is an integral part of having a successful business, and Old National Bank is happy to provide you with the tools you need!
Convenient Account Access
The work never stops, and Old National Bank believes that too, so they offer many tools to help you monitor your spending habits from the comfort of your own home. With online and mobile banking, you'll be able to access your money from anywhere in the world! It'll help you keep track of your finances and manage your money, night or day!
---
The Cons
---
Few ATM & Branch Locations
Old National Bank only serves 5 States and has a rather small network spread, so be sure you check the availability to see if it would be convenient to apply. They currently offer locations throughout these states: IL, IN, KY, MI, WI.
Paper Statements
Although most banks nowadays offer paperless statement, you can still choose to go with the traditional method that is paper statements. However, keep in mind that you will need to provide $3 per paper statement/paper statement with images.
---
Current Promotions
---
Right now, there aren't any sign-up bonuses associated with Business Checking Accounts. However, here are a few Personal Checking or Savings Promotion that you can take advantage of!
---
Fee Schedule
---
Monthly Maintenance Fee: $5-$25 (Check above to see how to waive)
Business Visa® Debit Card: You may request a copy of our current fee schedule associated with your debit card at any Old National Bank or by contacting 1-800-453-2265.
Paper Statement: $3
Paper Statement with Images: $3
---
Bottom Line
---
Whether you are a small business or looking to expand the financial future of your business, having a new business bank account from Old National Bank is definitely a big step towards your financial endeavors. With a new account, you will be able to take charge of your funds and investments associated with your business.
In addition, you will be able to balance out the finances in your personal life and professional life! Once you have opened a business checking account as well as a Business Visa® Debit Card with Old National Bank, you may want to see our updated list of Best Business Credit Cards to further expand upon your line of credit for your business.
However, if you're looking to start another business bank account, make sure to check out our Best Business Bank Bonuses from our list of nationwide business accounts!