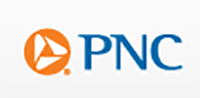 The PNC Bank Student Checking account is a great account for students who want to balance school life and budgeting. Student friendly tools help you manage and make banking a worry free task.
Keep reading to learn more about PNC Bank and how it could be the bank for you.
Requirements 
Proof of active student status. High school and college students can apply. Unique features and benefits may be available at your specified school.
Minimum opening deposit: $25 ($0 if you open an account online).
Parent co-owner, if you're younger than 18.
Pros
No Monthly Maintenance Fee: So long as you prove that you're a student, you get to enjoy no monthly fee.
No Minimum Balance: Open an account with as little as $1.
3 Accounts in 1: The PNC Student Account is actually 3 accounts in 1. The spending account is your checking, reserves account is your savings (earns little interest), and your growth account is a long term savings account (higher interest rates).
Online & Mobile Banking: Complete all your banking needs via online or on your mobile device.
Non PNC ATM Reimbursement: Up to 2 fees will be covered by PNC.
Overdraft Courtesy Refund: PNC Bank will refund any overdraft item or returned item fees for your first NSF (Non-Sufficient Funds) event in the first 12 months after you open your account.
Calendar: A bill payment hub where you can view all your monthly expenditures.
Spending Zone: Helps you categorize your spending.
1 Free Incoming Wire: Every billing cycle, you'll receive 1 free incoming wire transfer.
Fees
Monthly Maintenance: $0
Non-US Bank ATM (Domestic): $3
Non-US Bank ATM (International): $5 + 3% fee
Debit Card Foreign Transaction: 3%
NSF: $0 – Capital One Automatically declines NSF Transactions, unless you choose otherwise.
Overdraft: $36 Paid or Returned
Continuous Overdraft Fee: $7
Overdraft Protection: $0
Paper Statement: $5 per billing cycle. Online statements are free
Replacement Card (Express): $25 for expedited service.
Early Closure: $25 – If account is closed within 180 days.
Cons
Overdraft Fees: NSF Fees are $36 – Up to four times a day.
Bottom Line
PNC Bank Student Checking is quite a phenomenal bank account for students who want to balance their finances and student life. The 3 in 1 account combined with the student friendly features makes banking a worry free task.
Additionally, you'll have access to approximately 9,000 PNC Bank ATMs, and remote control of your financial information online or via mobile.
This is definitely a student account worth considering in your search to find a bank right for you!