Planning on opening a bank account? Then be sure to check out Axos Bank for a wide variety of savings and checking accounts. While you won't find the best interest rates for online banks, you'll enjoy the benefits of security with a two-factor authentication and FDIC insured accounts.
With Axos Bank you can even earn cashback on your checking accounts, enjoy mobile access, manage your finances on the go and more, Most accounts offer no maintenance fees and ATM reimbursement. If you're interested, read on about the Axos Bank accounts!
Checking Account Options
With each Axos Bank checking account option, you can easily avoid maintenance fees and enjoy the ability to manage your finances online.
CashBack CheckingEssential CheckingFirst CheckingGolden CheckingRewards CheckingSecond Chance Checking
With this checking account, you won't need to pay a monthly maintenance fee, but you won't be earning interest because of this. You do earn cashback on certain purchases! The cashback is in the form of a deposit in your CashBack Checking account.
To earn cashback you'll need a minimum of $1,500 average balance. You'll be able to earn up to $2,000 cashback on signature-based transactions. If your average balance is below $1,500, you'll earn 0.5% cashback on eligible purchases.
The Essential Checking account has no monthly fees, overdraft fees, and NSF fees but you earn no interest. You're eligible for reimbursement of ATM fees on unlimited ATM transactions within the US.
This account is for teens aged 13-17 with an adult co-owner. You can get up to $12 in ATM reimbursement fees per cycle as well as no monthly maintenance fee. But there are withdrawal limits of $100 in cash and $500 in debit transaction.
For people who are 55 years or older you can earn interest with this checking account. There are no monthly minimum balance requirements and no overdraft/NSF fees. You can get up to $8 in ATM reimbursement fees for non-Axos Bank ATM transactions per cycle.
You can get awarded with a higher APR for certain transaction with the Rewards Checking account. As well as earn a higher APR for setting up direct deposit with your employer (minimum of $1,000) or use your debit card at least 10 times a month. With no monthly maintenance fee, you can even earn a higher APR rate with an additional 5 purchases on your debit card.
Axos also offers you a second chance and a "do over" with your bank accounts. This account has a $6.95 monthly service fee and a $50 opening deposit requirement. You'll receive a free Visa debit card and be able to sign up for overdraft protection.
Compare Checking Accounts
Chase Total Checking®HSBC Advance CheckingAsterisk-Free Checking®Chase Premier Plus CheckingSM
Savings Account Options
Axos Bank does offer a few selection of savings accounts and money market accounts with decent perks. Access to these accounts will be through their digital banking with variety of ways to waive the monthly fees.
High Yield Money MarketHigh Yield SavingsSecond Chance Savings
For those who want a higher interest rate that comes with savings account but with check writing privileges. Those who write less than 6 checks per month earn a higher APR. There is no minimum balance requirements and you get a debit card. Please note that the 6 checks per year include debit card transactions.
This High Yield Savings account offers a high yield APR, but it doesn't have a minimum balance. This account also offers no monthly maintenance fees and the ability to request a free debit card!
This savings account may help, if you're in need of a "second chance" at banking. You'll earn a low interest rate and can request a debit card and plus no monthly fee is required for this account.
Compare Savings Accounts
Discover Online SavingsChase SavingsSMHSBC Direct SavingsUFB High Yield Savings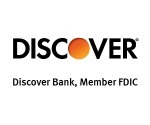 Open a Discover Online Savings Account for all these features:
• Earn high interest rate of 1.15% APY
• No minimum opening deposit, no minimum balance requirement, and now no fees
• Interest on Discover Online Savings Accounts is compounded daily and credited monthly
• Manage your account online or with the Discover mobile app
• FDIC insurance up to $250,000




See advertiser website for full details


• The UFB High Yield Savings Account offers up to 1.51% APY with interest compounded daily.
• The minimum deposit to open a UFB Direct High Yield Savings Account is only $100.
• This account features access to all of our free online banking tools, all with no monthly maintenance fees.
• FDIC insured to the maximum allowable limit - certificate number 35546.



CD Account Options
For their CD account, You can choose from terms ranging from 3-months to 60-months to help you reach your savings goal. You will need $1,000 to open an Axos Bank CD and you'll get a 10-day grace period to decide on what to do with the funds when maturity hits.
Please note that you can't access your funds for the specified time of the CD, but if you do, you'll pay an early withdrawal penalty fee.
Compare CD Account Options
Discover CDCIT Bank CDSynchrony Bank CDBBVA CD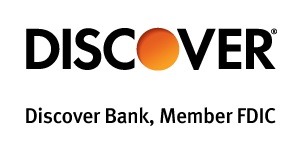 • Available nationwide online, Discover offers CDs with some of the highest & most competitive rates! with select terms as short as 3 months up to 120 months
• Rates ranging from 0.35% APY up to 1.25% APY.
• Opening a Discover Bank Certificate of Deposit is extremely quick and easy.
• Funds on deposit are FDIC-insured up to the maximum allowed by law.
• Start today with a minimum deposit of $2,500!
• Get started and open a Discover CD in 3 easy steps.





• Available online nationwide
• Earn 1.25% APY on a 12-Month CD Term
• Earn up to 1.30% APY
• $1,000 minimum to open
• Selection of terms to meet your needs
• A range of choices. Low minimum deposits.
• No fees to open or maintain the account
• Available as Custodial
• Open a CIT Bank Certificate of Deposit Account today!




With the BBVA CD:
• Earn up to 0.50% APY with just a $500 minimum deposit
• The perfect balance between a great fixed rate and flexible money access.
• Access funds, if needed. No penalty.
• No opening or maintenance fees
• Shorter 11-month timeframe and a great APY
• If you need your funds prior to the maturity date, you can withdraw your money — including any interest earned — beginning seven days after the funds have been received. No penalty. No problem. It's the security of a CD with the flexibility to access your funds early if you need them.


IRAs
You can open two accounts at Axos Bank, either a ROTH IRA or traditional IRA. To open an account, you'll need $250, but to open an IRA CD, you will need $1,000. Each account is FDIC insured and offers competitive APRs to help you grow your retirement savings.
Reasons To Bank with Axos Bank
Easily manage your money online. Their website is user-friendly you can make sense of your accounts in a matter of minutes, making it easy to keep track of your finances.
Utilize the mobile deposit feature. Simply take a picture of your check and it deposits directly into your account, right from the comfort of your own home.
Manage your finances on-the-go. With the Axos Bank app and easily check balances before shopping or to balance your checkbook while you sit and wait at the doctor's office or for your child while they are at practice.
You can find checking and savings accounts with no monthly service charges. Many of their accounts don't have a monthly service fee, which can alleviate the stress of having a checking or savings account.
For those who have the CashBack, Essential, or Rewards Checking account, you get free ATM transactions anywhere in the United States. You don't have to worry about finding a specific "brand" ATM. Axos -Bank will reimburse the fees charged by that third-party bank.
Many Axos Bank checking accounts don't charge overdraft fees.
You'll face two-factor authentication. This helps to keep hackers out of your account. They also use bank-level SSL encryption and automatic logout for those times that you get sidetracked and forget to log out of your account.
You can apply for a new account in a few minutes online. hey also allow you to apply for a few of their bank accounts via their mobile app. All you need is a valid ID and your Social Security number. The process takes approximately 15 minutes.
Axos Bank is FDIC insured. Each account at Axos Bank is insured for up to $250,000.
Axos Bank will walk you through the process of switching banks. If you currently bank elsewhere, Axos Bank will provide you with the forms and steps to take to successfully switch banks without bouncing checks or missing
Reasons Not To Bank with Axos Bank
Axos Bank is an online bank. You manage your money online and even deposit your money electronically via online transfers, mobile deposits, or ATM withdrawals.
Unless you live in San Diego, depositing cash can cost you money. You can only deposit cash via Reload @ the Register, which costs $4.95 per deposit.
Axos Bank's APRs are on the lower side for online banks.
Axos Bank Routing Number
The main routing number is 122287251. To find find this routing number, you can simply check the bottom left corner of your checks – check to see if this number differs.
Contact Customer Service
Reach Axos Bank Customer Service at 1-888-502-2967. Reps are available 24 hours a day, 7 days a week for personnel banking.
How Axos Bank Compares
Ally Bank: The offer online checking, savings, CD and IRA accounts. They have no monthly service fees and no minimum monthly requirements. You must stay within the Ally Bank ATM network to avoid fees though.
Capital One 360: They offer many checking accounts with savings accounts as well. They do not charge monthly service fees and are known for a higher APR.
Bottom Line
Choosing a bank that best suits your needs is an important decisions, especially since people tend to stick with their banks for years. You'll be investing time and money into these institutions and will need to make the right choice and be sure the bank/credit union will offer you what you need.
Make sure to keep potential fees that may incur in mind and learn how to avoid them if possible. If Axos Bank has the variety and options you're looking for, apply today! If you're interested in banking with them, be sure to check out the latest promotions from Axos Bank! For more options from a variety of banks, see our list of the best bank promotions!