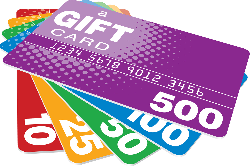 Do you ever not know what to do when you get a gift card? You usually have a few options when you get a gift card that you never use: let it collect dust and save money, re-gift it and save money, or sell the gift card and make some money.
If you chose the third option then I am here to show you the ways for a successful gift card reselling. If you're not so sure on how or where to start, keep reading below to more information!
Why Gift Card Reselling?
Gift Card reselling is becoming a more popular activity for a couple of reasons: profit and credit card rewards.
You can make profit because it's frequently possible to buy first-hand gift cards at a large enough discount that you can resell the and make a few dollars. While buying a lot of gift cards brings with it the opportunity to earn a lot of credit card rewards.
Discounted gift cards are sold at retailers — grocery stores, office supply stores, etc. — where you can earn a category bonus with some credit cards, increasing the rewards earned even further.
Gift Card Sourcing
If you want to resell gift cards, you need to know how to buy them at a discount. It's good to have several different avenues for sourcing discounted gift cards, so check out our list of Best Gift Card Promotions.
Pricing
First rule of gift card reselling is similar to investing in the stock market, "Buy Low, Sell High." Why would you want to resell gift cards at the same price for which you bought them? The main reason will be credit card rewards.
You might break even on some cards, but if you make up to 5% back on the credit card you bought them with then you still come out ahead. If you bought them from a grocery store, perhaps you also earned fuel points. Or maybe the store has a loyalty scheme that offers rewards even on gift card purchases.
Don't Ramp Up Activity Too Quickly
There are all kinds of potential risks involving with gift card reselling, with those risk being higher when starting out while you learn all its different quirks. It's best not to commit thousands of dollars as soon as you start out in case you have problems liquidating gift cards or a potential deal doesn't work as expected.
Read Terms Carefully
Keep in mind to always read the terms of gift card deals carefully as it's easy overlook wording that explains an offer.
Know What Type Of Cards You're Getting
This is important when buying gift cards from retailers online. Will you be getting an eGift card by email or a physical gift card in the email? Certain brands, gift card re sellers will only buy physical gift cards from you. If you bought eGift cards from of those brands, you could have trouble offloading it.
Know What Value Gift Cards You're Getting
Some gift card promotions run along the lines of 'Buy $50 and get $10 Free," but does this mean you're getting a $60 gift card or a $50 card and a $10 card. This usually won't matter, but a few gift card re-sellers might not buy low denomination cards that are between $5 and $10.
Promo/ Bonus Cards
Some gift card deals offer either a 'promo' or 'bonus' card when buying a gift cards. This often happens with Adidas gift card deals, as well as promotions that restaurants sometimes offer. For example, restaurants often offer a $15 bonus card for every $50 denomination in gift card purchases.
This means that you didn't have $65 in gift cards you could resell, that's because the $15 card was a bonus card was only valid between certain dates. It can be great for personal use if you can use them between the allotted dates. Because of the expiry dates, no gift card reselling companies will buy them from you.

Check URL's When Buying Gift Cards Online
Several retailers use third parties to process their eGift cards. So why does it matter? Some deals, like Amex Offers and Chase Offers, won't be triggered by purchases from Cashstar at all. An example , there are frequently Best Buy Amex Offers for 'Spend $300 and get $30 back' or similar amounts that give a 10% statement credit. If you bough an eGift card, you wouldn't get the $30 back as the transaction would show as CashStart rather than Best Buy.
Use Cashback/ Airline Portals
Whenever you're buying anything online, you should click through from a cashback or airline shopping portal. Each portal offers different rates, so compare rates before making a purchase. Check out which Cashback Shopping Portal best fits you! Most portals exclude gift card purchases, but it's not always enforced, so you might earn a cashback or bonus miles when buying gift cards online.
Some shopping portals offer cashback in-store at certain retailers. eBates is one of the most well-known portals and they also offer an in-store program. You have to add your credit and debit cards to the program and link the cards to specific offers. Keep in mind, gift card purchases are usually excluded, but have been known to track at times.
Editor's Note: If you're new to Ebates, you can sign up with our referral link and if you spend a minimum of $25, you can earn a $10 bonus!
Stay Organized & Record Everything
It's vital to keep good records when reselling gift cards because if there are ever any problems, you'll want to be able to check your records. Here's some of the information you'll want to keep track of:
Date you bought the gift card
Gift card brand
Where you bought the gift card from
Value of the gift card
How much you paid
Which credit card you used
The gift card number and PIN
How much you resold it for
Who you resold it too
When you received payment for the card
Keep Gift Cards (Physical & Digital)
If you ever have problems with a gift card after it has been sold, you'll want access to it. For e gift cards that are emailed, it could be worth setting up a folder in your email that they're stored in. For physical gift cards, you'll want to keep them stored somewhere safe unless you've had to mail them to the company that bought the cards.
Potentially Problematic Brands
Most retailer offer gift cards where you can check the balance either online or over the phone. There are a few brand though where you can't check the balance. With these, cards the only way to verify their value is to apply it to your account, but that means they can't then be resold. Here are a few brands that affects this:
Amazon
Groupon
Uber
iTunes
Google Play
StubHub
Zappos
You might find that some gift card re sellers won't buy these brands from you. Others might buy them, but they'll require physical gift cards be mailed to them or that you provide them with links to eGift cards.
Sudden Rate Changes
The rates you'll receive when selling gift cards will tend to be fairly steady for the most part. There will be occasions though when the gift card reselling market is flooded with a certain brand, usually when there's been a promotion
When that happens, the resale rate for that brand might drop significantly. That could turn a profitable deal into a loss-making one. There are a few ways to deal with this risk:
Resell Quickly: Resell gift cards as soon as you get them to try to beat rate changes. If you get in on a deal early enough, this might be possible. For new gift card resellers though, there's a good chance more experienced resellers will get there first.
Wait it out: When the marker becomes flooded, it might take weeks, or months, for the rate to get return to where it was previously. If you have the cashflow to float the money, this option can be worth considering.
Take a loss: If your cashflow isn't great and you need to get paid back ASAP, you might have to sell at the lower rate. You might lost a few dollars on each gift cards, but that'll likely be better than the interest that't be charged on your credit card if it's not paid off immediately.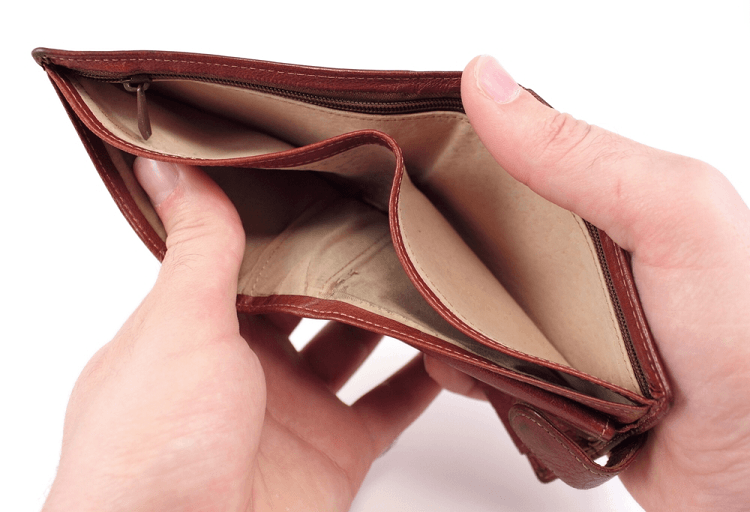 Register For Card-Linked Programs
There are numerous card-linked programs out there that reward you for everyday purchases. These are apps where you link your credit and debit cards and you earn cashback when shopping in-store and sometime online. It works in a similar way to in store offers through cashback and airline portals, but it might be possible to stack the offers to earn cashback with both.
Register For Retailer Reward Programs
Some retailers offer their own reward programs and you can earn rewards, in some cases, when buying gift cards.
The most notable is Best Buy. Not only you can earn rewards when purchasing Best Buy gift cards, but also when buying any third party gift cards in store and online. Many Best Buy stores not stock Amazon gift cards!
Gift Card Buyers
The easiest places to resell your gift cards will likely be companies like Cardpool or CardCash. The benefit with selling to them is that with most brand you can sell them your cards immediately and get paid quickly by check or ACH.
An alternative is to list your cards on marketplaces like Raise, you are able to set the rates at which you wish to sell and Raise (or whichever other marketplace) takes a percentage of that.
One benefit of selling on Raise is that you might be able to sell at a higher rate than you can directly to companies like Cardpool and CardCash. A downside if that in many cases you're selling to individual buyers. If there're no buyer for the gift card you're selling at the price you want to sell it for, it could sit there for weeks or months and it can potentially affect your cashflow.
Apply To Be A Bulk Seller
Once you've been selling gift cards for several months and are more accustomed with the process, it might be worth applying to become a bulk seller as they tend to get better rates. This in turn opens up more opportunities and makes existing deal even more profitable.
It can also come with other perks, such a free FedEx or UPS shipping labels when having to mail them physical gift cards. The cards reach the buyer more quickly than via USPS, so you get paid sooner.
Maximize Your Float Time
No matter how much you buy your gift cards, you'll have to float the cost. This will be a few days; other time it'll be several weeks or months. It can therefore be helpful to maximize your float time when possible.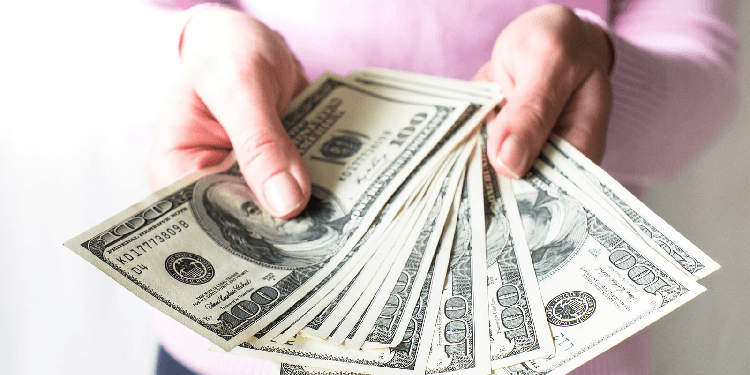 Have A Backup Plan
Sometime things can go wrong: gift card reselling companies go belly up, a reselling company stops buying certain brands or dratically reduce the rate they'll pay, or when cards listen on Raise don't sell.
Therefore, it's good to have a backup plan. If the normal place where you sell cards isn't buying them, are there any alternatives? If not, it might be worth giving that particular gift card brand a miss unless you're okay with taking a temporary hit.
Don't Risk More Than You Can Afford
Gift card reselling can be risky, in serious note – don't risk more than you can afford.
Verify Payments
Definitely make sure that the payments match with what you should be sent. That's another example of how a good gift card tracking can help you.
Don't Buy Second Hand Gift Cards & Resell Them
It is possible to buy discounted gift cards from eBay, Raise, etc. that are second hand. Please not that it's against the terms and conditions of many gift card resellers to sell them cards that have been owned by other people. That's because this increases the risk as more people have access to the card number and PIN, so it increases the likelihood that the cards could be drained by someone.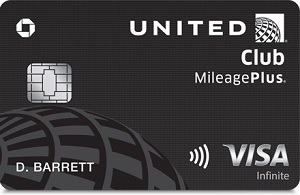 The United ClubSM Infinite Card offers 90,000 bonus miles after you spend $5,000 on purchases in the first 3 months from account opening.

You'll earn:
• 4 miles per $1 spent on United purchases
• 2 miles per $1 spent on all other travel and dining
• 1 mile per $1 spent on all other purchases
• Earn up to 8,000 Premier qualifying points (500 PQP for every $12K you spend on purchases)

This card does carry an annual fee of $525. However, you can get up to $100 Global Entry, TSA PreCheck or NEXUS fee credit. In addition, you'll get a savings of up to $320 per roundtrip (terms apply) by getting your first and second checked bags for free and Premier Access travel services!

Member FDIC



Learn More About This Card
Bottom Line
Now that you have some ideas for how to sell gift cards, check out ways to stack gift card purchases to save even more money! Keep in mind that gift card reselling has some great benefits, but also has its risks. Having gift cards earmarked for your purchases allows you to shop sales and coupons to save even more! And while you're here on HMB, discover other ways to Save Money!