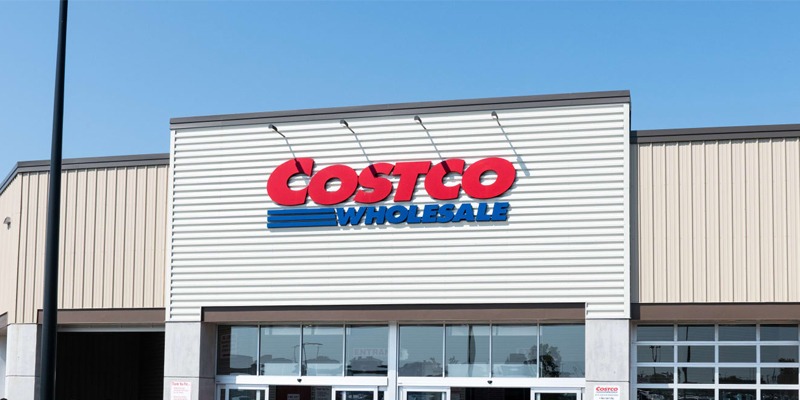 Costco has more than 55 million members and an 87% membership renewal rate, and is a favorite among wholesale club shoppers. Member can even earn cash-back rewards on purchases if they have a Costco Anywhere Visa card by Citi that offers 4 percent on gas, 3 percent on restaurant and travel purchases, 2 percent on Costco wholesale purchases and 1 percent on everything else. These rewards makes it one of the best cash-back credit cards, especially if you shop at Costco often.
Cardholders can use their Costco Anywhere Visa wherever Visa is accepted, and there is no annual fee for the card with a paid Costco membership. Also, the Costco Anywhere Visa card is eligible for Citi Price Rewind, which helps you find the lowest price on things you buy with your Citi card. Continue reading to learn more ways to pay the bill for your Costco credit card.
---
About Costco
---
Founded in 1983, Costco is an American multinational corporation. Providing a variety of goods and services to customers, Costco operates a chain of membership-only warehouse clubs. Further, the company offers a wide range of deals on everything from electronics, outdoor living, jewelry, and more. In addition, the company operates over 785 locations in the United States and garners over $150 billion a year from sales. As a result, whether customers are looking for groceries or even travel deals, Costco is sure to have exactly what you are looking for.
---
How to Make a Costco Credit Card Payment Online
Online payments are fast and easy. Here's how to make a Costco credit card payment online:
Create an account on the Citi credit card website at www.citicards.citi.com.
Click "Register Now" to set up your login.
Enter your card number, and simply follow the instructions on the screen to complete the setup of your account.
Once your account is set up and you log in, click "Make a Payment" on your "Account Details" page.
Enter the amount you would like to pay and the date you would like to schedule the payment.
Click "Add a New Payment Account." Set up a payment account by entering your checking account number and your bank's routing number.
Click "Submit." Note that it will take a day or two for the funds to be withdrawn from your bank account.
---
How to Make a Costco Credit Card Payment by Phone
You have the option of paying your Costco Citi credit card bill by phone by calling 855-378-6467. Be sure to have your credit card number right next to you because the automated pay-by-phone service might request it. Also, you will need your bank's routing number and your checking account number to schedule the payment.
---
How to Make a Costco Credit Card Payment by Mail
If you're looking at your monthly statement, take a look at the bottom where there will be a payment coupon you can use to send your payment by mail. To make it more convenient for you, the coupon includes the payment address. Write your Costco credit card number on your check to help make sure your payment is credited correctly. Mail your payment to this address:
Costco Anywhere Card Payments
P.O. Box 9001016
Louisville, KY 40290
---
Other Payment Information
There is a grace period of 25 days from your statement date to pay your bill. To avoid interest charges, make sure you pay your new balance in full. Payments made after the 25-dayu grace period will be given a late fee. The regular fee is $27, but Citi might charge up to $37 if you've had another late payment within the past six billing cycles.
Keep in mind that online and phone payments are applied to your account right away. Mailed payments could take as long as 10 days to arrive at the destination.
---
Bottom Line
If you love shopping at Costco then you should definitely consider getting a Costco Anywhere Visa card if you don't already have one. It has great benefits such as 4 percent on gas, 3 percent on restaurant and travel purchases, 2 percent on Costco wholesale purchases and 1 percent on everything else. For those of you who already have one and simply want to pay the bill, then you have a variety of options that will make your payment experience simple. For more posts like this, check out list of bank guides and Costco promotions!