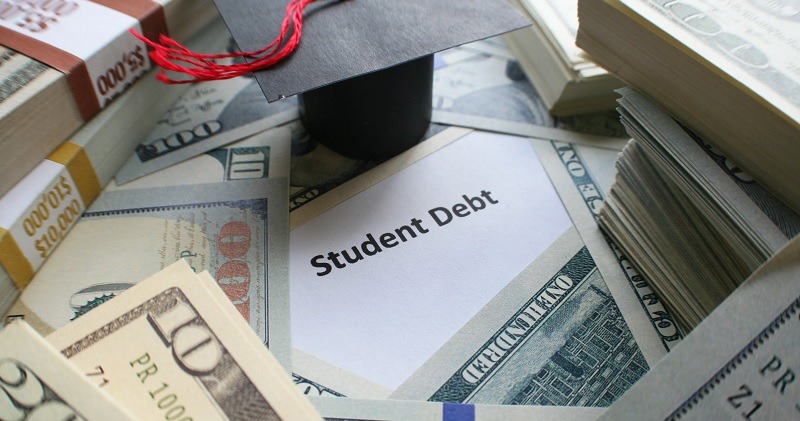 In this guide, we will talk about the best student loan refinance offers and providers on the market. We compared banks and lenders across the United States to find the best bonuses and offers with the best terms. With the list we provide, you can save even more money when you refinance your education loans.
To qualify for these offers, you will need to meet certain specifications, such as credit score, annual income, savings, and most of all, a college degree. If you don't think you can qualify on your own, some lenders will let you apply with a creditworthy cosigner to improve your chances of approval and lower interest rates.
---
Best Student Loan Refinancing Promotions
Many student loan refinance providers offer a sign-up bonus to urge you to do business with them. To qualify, you most likely have to complete the following:
Apply with a unique referral link.
Meet approval standards.
Finalize the refinancing process within the required deadline, if any.
Without further ado, below are our picks for the best student loan refinance promotions.
Some lenders may also reward you with prepayment bonuses, autopay discounts, referral rewards, and other additional perks.
---
Best Student Loan Refinancing Providers
Here's our list of the best lenders for student loan refinancing.
ChangEd: Pay Down Your Student Loans Sooner & For Less
Pay off your debt using spare change with ChangEd. ChangEd gives borrowers the ability to link all of their loans and builds a repayment journey that aligns with any budget. This app will help you save in small increments and automate those savings toward your debt regularly to help borrowers save in interest and become debt free sooner.
ChangEd, a Shark Tank and Mark Cuban backed app, is an app that allows you to link all of your student loans into one easy to use app. This app will help you build a repayment path that's budget friendly and will automate extra savings it finds toward your debt. It's helped thousands of borrowers pay off over $20 Million in debt, saving the average borrower thousands in interest costs and helping them pay it off years sooner.
(Click here to learn more at ChangEd)
CommonBond: Best Overall
CommonBond provides refinancing for federal, private, Parent PLUS and previously consolidated loans. This lender can offer you a much lower interest rate on student debt, which will save you a good amount of money over time.
Its best feature thought is CommonBond's long forbearance period, which is 24 months instead of the traditional 12. This makes it every attractive if you are not certain about your financial future.
What we love: excellent customer service, hybrid loan option, borrower protections including long forbearance period and death/disability discharge, PLUS loan refinancing, PLUS loan transfer to child, career counseling, referral bonus, social promise.
Earnest: Best Overall, Runner-Up
If refinancing your college debt is your goal and you want to pay it off quickly, then check out Earnest. You will get customizable repayment options that make it easy to increase your monthly payments. Also, you can even make extra payments with no penalties.
Although other lenders may just look at your credit score, Earnest will also examine your earning potential and other data from your financial accounts to determine your eligibility. If you save money often, make payments on tie, and you don't a tone of other credit cards or personal debt, then you probably will be approved.
What we love: easy-to-reach customer support, customized monthly payments, adjustable payment date and amount, unique underwriting criteria.
SoFi: Best Benefits
SoFi, short for Social Finance, is worth a once-over if you're looking for a better deal on your student loans. The lender specifically focuses on high-earning young professionals with less than stellar credit, approving them when other lenders won't.
Straying from the norm, SoFi offers career support and wealth management services to its members on top of refinancing their education loans.
What we love: strong customer service, deferment options, unemployment protection, career coaching, wealth management services, parent loan refinancing, reduced payments for medical residents, member networking, referral bonus.
Discover: Best For Borrower Protections
The reason Discover made it on our list is because of the various safeguards they have in place to help borrowers, in the even of a life change or sudden emergency that makes it difficult for them to make a payment. Their deferment can pause our payments for up to five years, forbearance can suspend payments for up to 12 months and you can opt for reduced payments for up to six months. Also, Discover doesn't charge any fees, including application, origination, prepayments penalty and late fees.
What we love: no fees, refinance while you're still in school, multiple deferment options offered, reduced payment option.
LendKey: Best For Multiple Quotes
Lendkey's marketplace style platform connects borrowers to various credit unions and community banks to help refinance your student loans. The application process is the same as any lender. You will fill out basic loan information and then authorize a credit check. You won't just get one quote, rather you will be pointed towards several lenders who don't have the same name recognition as big banks.
What we love: compare multiple offers at once, cosigner release, 30-day money-back guarantee.
College Ave: Best For Flexible Repayment Options
A relatively new company to the student loans industry, College Ave has already take a spot amongst our best lenders list. Some key features that sets them apart from the competition is the fact that their range of loan terms that can go from anywhere from five to 20 years, so you can find the closest match to your budge and payment goals.
What we love: prequalification, 16 loan term options, higher refinance limit for medical, dental, pharmacy and veterinary degrees, no application, origination or prepayment penalty fees.
PenFed Credit Union: Best For Parents & Cosigners
PenFed's student loan refinancing product stands out for several reasons. It's powered by Purefy, a fintech firm that specializes in student loans. It provides refinancing of Parent PLUS loans, and it lets you release a cosigner after 12 timely payments. You'll have to be a PenFed member to apply, but that only requires opening a savings account with an initial deposit of $5.
What we love: prequalification, couples refinancing, parent PLUS loan refinancing, generous cosigner release, in-house loan servicing, member discounts, no application, origination or prepayment penalty fees.
Splash Financial: Best For Married Couples
For those married couples out there who want to manage their student debt together, Splash Financial has a unique features just for that. Choose between combining you and your spouse's loans into one refinanced student loan, or opt to transfer ownership of student debt from one spouse to the other.
What we love: couples refinancing, medical residency repayment program, cosigner release, referral bonus.
Laurel Road: Best For Parent, Medical School & Dental School Loan Refinancing
With roots starting in small-town financing, Laurel Road has grown to national levels and refinances both federal and private student loans. They cater to health professionals with a special medical school repayment plan. Parents who have taken out loans for their children can also choose to refinance with Laurel Road.
Laurel Road allows you to refinance 100% of your student loans, regardless of how much you owe. Instead of a plain approach, they provide tailored solutions with flexible terms and limits to fir your financial needs.
What we love: high loan amounts, cosigners welcome, borrower protections, reduced payments for medical & dental residents, referral bonus.
Citizens One: Best For No Degree
Choosing to refinance with Citizens One is a great option, especially if you didn't graudate. The lender can help lower your rate, extend your repayment term and reduce the amount you pay for both your federal and private loans.
What we love: degree not required, cosigners accepted, cosigner release, parent loan refinancing, rate discounts.
---
Bottom Line
There are plenty of options out there when it comes to refinancing your student loans whether it be either federal or private, or maybe even both. The options we have listed are some of our favorites because of the features they offer and the flexibility when it comes to monthly payments. Be sure to check out one of the platforms we have listed above to save the most money when refinancing your student loans.