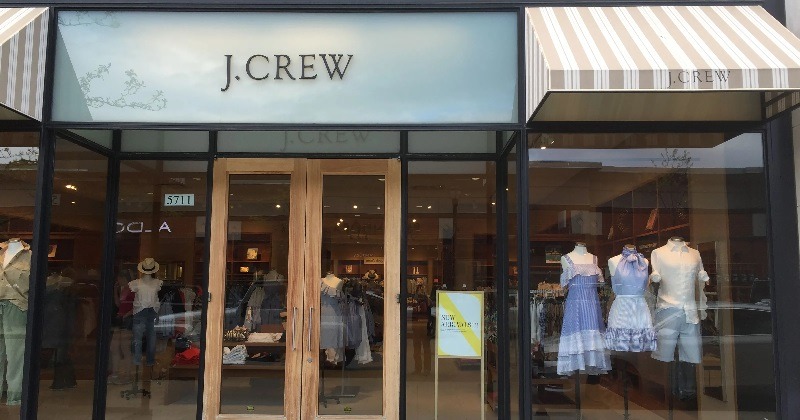 If you're a frequent shopper at J.Crew, then this offer is sure to please! The offer is provided by Amex. If you're lucky enough to have been targeted by Amex Offers, then you can earn $10 statement credit for $50+ purchase. Be sure to log in your Amex account today to see if you have received this amazing retail deal. It'll be the perfect time of year to swing by and by some cute T-shirts for your friends or family. This offer ends July 22, 2019.
Amex Offer J. Crew 

Promotion
Promotion: Earn $10 statement credit $50 purchase
Expiration: January 16, 2019
Availability: Nationwide
Terms: $50 can be spent in a single transaction or split across multiple transactions. See terms for exclusions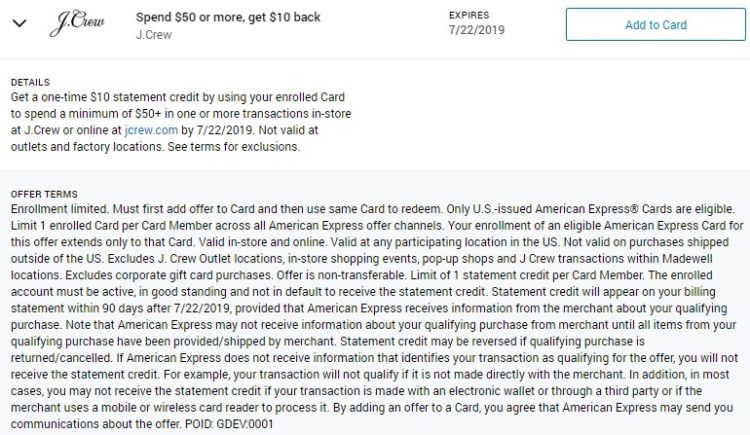 How to Earn $10 Statement Credit
Log in or sign up into Amex.
See if you have targeted then add offer to your Amex card.
Head to J.Crew or go online and spend at least $50.
Earn $10 Statement Credit!
Bottom Line
J.Crew is a retail store where they have men's, women's, and children's apparel and accessories. Right now, if you spend $50+ at J.Crew, you can earn a $10 statement credit with Amex! However, you must check if you have been targeted. This offer ends on January 16, 2019 so purchase some items at J.Crew soon. You still have time but the sooner you claim your bonus the better. Check your American Express account to see if you've been targeted and make the most out of your money today. Find more Amex Promotions and ways to save money.