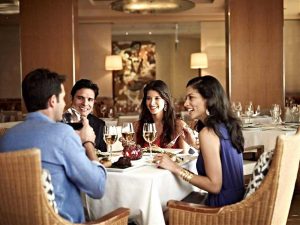 We all know that food revolves around our lives, so it's an essential part of our life. But sometimes instead of cooking at home, we want to eat out or explore new foods that will excite us. Eating at restaurants can be expensive which is why these top ten advice will for sure help your wallet ease the pain. It's perfectly okay to treat yourself to some amazing pricey food but if you want to get the most out of your wallet then these tips are great for you. From using gift cards to utilizing those birthday discounts, we have great tips for you to use to make sure you're saving money when you eat out.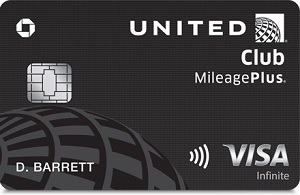 The United ClubSM Infinite Card offers 80,000 bonus miles after you spend $5,000 on purchases in the first 3 months from account opening.

You'll earn:
• 4X miles per $1 spent on United purchases including tickets, Economy Plus, inflight food, beverages and Wi-Fi, and other United charges.
• 2X miles per $1 spent on all other travel
• 2X miles per $1 spent on dining including eligible delivery services
• 1X mile per $1 spent on all other purchases

This card does carry an annual fee of $525. However, you can get up to $100 Global Entry, TSA PreCheck or NEXUS fee credit. In addition, you'll get a savings of up to $320 per roundtrip (terms apply) by getting your first and second checked bags for free!



Learn More About This Card
1) Split Something: This tip is for sure a no brainer though we tend to neglect this the most. If you're planning to eat out at a casual restaurant or even fine dining, then splitting food will help decrease your cost. By splitting the food into however ways you want, you're saving up a lot of money while still being able to enjoy your delicious food. This is a great for those who are also indecisive at choosing what to eat, because you'll get the option to share with others while making sure you don't go over your budget.
2) Use Your Inbox: Make sure to always check your inbox for any deals and discounts because there are various ones sent to us on the daily. This is a great tip because you get to explore your options on where to eat. Think of it as like a open discount store. You're going through different mails that are offering you discounts, and you get to choose which one you want to use! Taking advantage of your inbox will increase the likelihood of receiving more discounts because companies do love to keep their customers updated. You never know when you're gonna receive that free meal discount so make sure to pay close attention to your inbox!
3) Celebrate Your Birthday!: On your special day, companies and restaurants will send you a birthday discount which usually ends up at a free meal. This ensures that you're going to save so much money because you're meal will be free, or you will receive something free to help your wallet. So it's okay to go out on your special day and splurge, because you will benefit from your birthday! Though each restaurants offer different birthday promotions but make sure to call or ask beforehand to take advantage. We have various birthday offers that you can choose from!
4) Utilize Your Gift Cards: If you received a gift card to a restaurant from someone, then please take advantage of it! This is highly crucial in saving money because your friends basically are giving you free food. You can also earn credit with gift cards when you complete special offers such as like answering a survey or just receiving it in the mail when you completed an offer. Gift cards are essentials in saving money because you don't have to worry about using your money. I love using gift cards to my advantage because it gives me that satisfaction of knowing that I don't have to pull out my card to pay for my food.
5) Get It To Go: One thing that I enjoy doing is ordering food to go. This lets me know that I don't have to worry about waiting in line to be seated, or knowing how much to tip the server. Ordering your food to go will help cut back about 20% rather than dining inside. This gives you a bigger range on what to order because you'll be able to save money on your food rather than spending it on your server. Don't feel ashamed that you're ordering your food to go because this tip is actually quite popular though we never admit to it.
6) Have a Lunch Date: Getting dinner is great, don't get me wrong. But getting lunch is also awesome. Not only is it cheaper, but you can also usually get extras like a soup or salad with your meal for less than the price of a main dish at dinnertime. Various restaurants offer different lunch promotions so it's a great thing to take in. Lunch portions will be smaller but this is great to keeping a smaller waistline so this tip is killing 2 birds in 1 stone! 
7) Order Water, Not Drinks: One good tip when eating at restaurants is to order water instead of other drinks such as soda, wine, or smoothies. This ensures that you get to save more money while still quenching your thirst. Ordering water can also help to maintain your waistline because you're not adding in extra sugars and fats that you could've consumed if you were to order a soda or smoothie. Plus, water is unlimited and can fill you up if you consume a lot, which is another great tip. You won't have to worry about ordering more food if you drink a lot of water to fill you up!
8) Go Easy on The Portions: Sometimes when we go out to restaurants, we tend to get too excited over the food that we don't pay attention to the portions. Ordering in smaller portions will cut back on your total as well as maintaining that small waistline we all want right. You can also take advantage of ordering more different types of food in smaller portions, satisfying your stomach if you're really indecisive on what to order. Portion control is a great tip that I recommend because you will thank your body and your wallet!
9) Utilize weekly specials: If you pay attention to restaurants, sometimes they offer weekly specials that you can partake in. For example, my favorite restaurant has a BOGO off of selective items that you can choose from, which is great on your birthday as well!  It's all about researching and keeping your eyes open for special deals like this. Sometimes restaurants will switch out their weekly specials so I highly recommend to keep your eye on the lookout or just ask the restaurant to make sure. Not only does this apply to restaurants, but this also applies to online websites. If you pay attention, websites will have discounts for you to take advantage of where you can get cash back too.
10) Take Home Leftovers: If you got way too excited at the restaurant and ordered a big portion that you know you can't finish, then take home the leftovers! By taking home the leftovers, you don't have to worry about what your next meal will be which cuts back on time and money. Your leftovers will help to control your wallet because you don't have to spend money on eating out again or purchasing more groceries to cook. This is a great tip that I use and is highly efficient in easing your wallet spending.
Bottom Line: 
Overall, if you enjoy eating out but still worry about spending money, these top ten tips will help a lot. Make sure to pay attention to special deals that you can take advantage of. From birthday discounts to gift cards, or even just portion controlling, well help to budget easily. These tips are great to take in consideration because especially if you enjoy eating out frequently. Make sure to pay attention to your inbox as well for special promotions that may appear. For more tips and advice on how to save money, make sure to check out our full listings on how to save money.