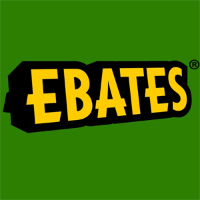 Ebates is a cash back shopping portal that lets you earn money when you shop online, but now you're able to earn cash back in store as well. Ebates is offering double cash back in store when you link your card now through December 31, 2016. And with all the holiday shopping you'll be doing this month, make sure to earn some cash back with Ebates.
Editor's Note: If you currently don't have a Ebates account then sign up through our Ebates referral link and get a $10 bonus

Ebates Double Cash Back Promo:
Bonus: Double Cash Back In Store
Expiration: December 31, 2016
Requirements: Have a ebates account and must link your card to it
What To Do: Make purchases with your linked account
Earn Ebates Double Cash Back Promo:
Log into your Ebates account
Go to the In-Store cashback tab
Link each store's offer to your existing card or add a new one
Use your linked card to make in-store purchases
Bottom Line:
With all the holiday shopping going on this season, then make sure to take advantage of this Ebates promo and earn double cash back on in store purchases. And if you don't have a Ebates account sign up today and get a $10 bonus. For more ways on how to Save money, check out our full list!


Chase Freedom UnlimitedSM offers $150 signup bonus after you spend $500 on purchases within the first three months. If you add an authorized user and make your first purchase within the first three months, you'll earn an additional $25 bonus. The Chase Freedom UnlimitedSM lets you earn an unlimited 1.5 percent cash back on all purchases which you can redeem your cash back rewards at any time and for any amount. The card works best for cardholders who enjoy earning Ultimate Rewards® points with the Chase Sapphire Preferred® in order to convert UR points for better redemption options such as Hyatt or United. Best of all, the card has no annual fee! Apply Now---

Freedom Unlimited Review