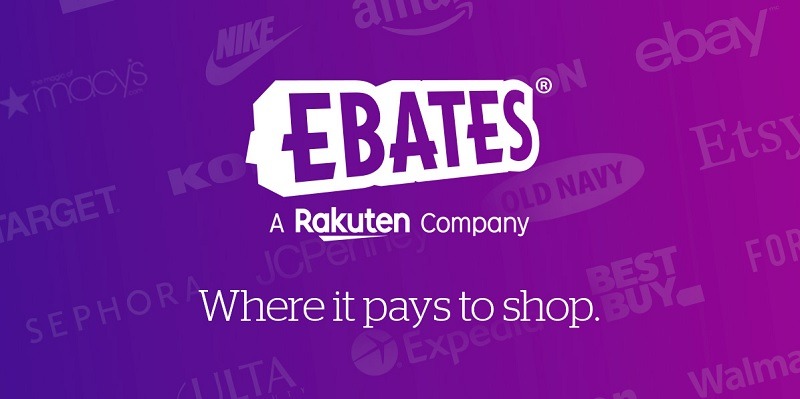 Ebates is here to give you your hard earned cash back! Ebates/Rakuten is a cashback shopping portal that lets you earn money when you shop online and in-store. Make shopping easier by browsing thousands of stores online and comparing prices with other retailers, all on one site.
Currently, Ebates/Rakuten is offering a special cashback promotion when you make in-store purchases using your linked credit/debit card. Right now, you can Earn Up to 20% Cashback when you make qualifying purchases in stores valid through May 13, 2019! Remember to hurry up because this offer is available for a limited time only! Check out what great cash back deals you can get your hands on today with this limited time offer.
Editor's Note: If you're a frequent online shopper, and you don't already have an Ebates account, sign up through our Ebates referral link and get a $10 bonus on us!
Ebates/Rakuten Cashback Promotion
Promotion: Earn 20% cashback (In-Stores Only)
Expiration: May 13, 2019
Availability: Ebates/Rakuten members only.
Terms & Conditions: Valid through May 13, 2019. In-Store purchases only. Varying terms apply for different merchants.
Get 20% Cashback
Log into your Ebates account or join Ebates today.
Head to your favorite store.
Purchase qualifying items and pay using the card linked to your Rakuten/Ebates account.
Enjoy up to 20% cash back!
Bottom Line
If you are interested in earning cash back, Ebates will help you with this promotion! Check out this promotion where you can get cash back up to 20% on in-store purchases valid through May 13, 2019! Book a stay and get money back!
For more ways to save money, check out our full listing on HMB! If you fell in love with how easy it was to earn cash back with your shopping be sure to check out other cash back shopping portals for your leisure spending!