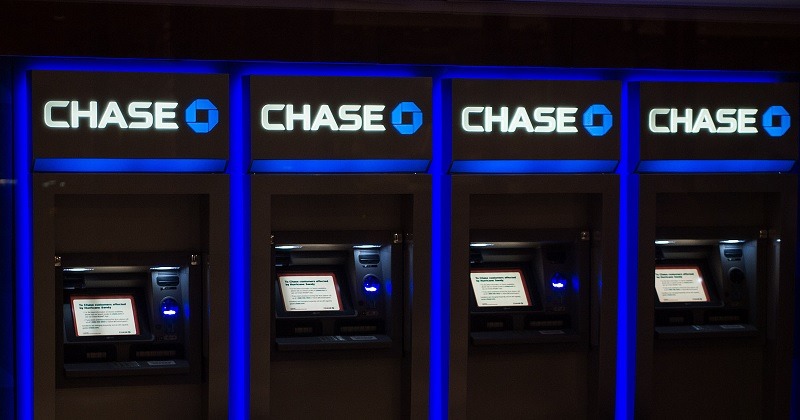 With 16,000 ATMs in more 30 states and D.C., Chase has one of the largest ATM networks among most of the banks in the United States. However, Chase ATM services and fees are very similar to that of other large banks.
It is important to understand ATM fees, especially if you are not located near a branch. Continue reading to learn more about the perks and downfalls of Chase ATMs.
Chase ATM Services
Sometimes you may visit a branch after it closed but still need access to your account. ATM's may be able to help you with some of your problems. Chase ATMs are equipped to help you with the following:
Deposit Cash or Checks
Make withdrawals
Transfer money between accounts
View balances on your accounts
View recent transactions
Even make credit card payments
Furthermore, Chase has made Chase Pay, Apple Pay, etc compatible so you can use some ATM's without your debit card. Cardless ATM's allow you to access your account with your smartphone so long as your Chase Debit Card is linked to one of these apps.
Chase ATM Fees 
When you bank with Chase, you can use their ATM services free of charge. Consider opening a Chase Account to waive some of the fees associated with ATM usage.
Chase's ATMs Offer Standard Services. Among these services include free balance inquiries, cash withdrawals and transfers between linked accounts. Additionally, most Chase ATMs will accept deposits of cash, checks and more, all for free.
Chase's ATM fees for Chase Total Checking® customers are comparable to those of other large banks. Normally, transactions at non-Chase ATMs in the United States will cost $2.50 per transaction $5 for international ATM withdrawals and $2.50 for international ATM inquiries and transfers. Each individual ATM operator might charge their own fee as well.
Chase waives some ATM fees for certain customers. For example, Chase Premier Plus Checking? customers can get up to four fees waived per month at non-Chase ATMs in the U.S. Chase Sapphire? Checking users also have no Chase ATM fees.
As we mentioned earlier, some accounts at Chase waive foreign ATM fees entirely. This should be something to consider if you are opening a Chase Bank account and are not located near a branch or ATM.
With the Chase Total Checking® Account you will have to pay a $2.50 fee for each transaction in addition to any fees charged by the ATM owner.
The Chase Premier Plus CheckingSM Account waives the first 4 ATM fees each statement cycle but you are still subject to fees charged by the ATM owner.
With the Chase SapphireSM Checking account and Chase Private Client all fees for out-of-network ATM's are waived, even if you are overseas. Additionally, you will get refunds on fees charged by the ATM owner.
All other Chase account will be charged a $2.50 fee for any transfers and inquiries made at ATM's outside of the U.S. and $5 for withdrawals made from these same ATM's.
ATMs: Chase vs. Other Banks
Although Chase's ATM network is vast and spans through multiple states, it is still not match for Citibank, which has nearly 60,000 ATMs nationwide. Next in line is Bank of America with nearly 16,000 ATMs nationwide and Wells Fargo with 13,000.
Bottom Line
Living in Chase's service area will basically set you up for smooth transactions because you'll have plenty of ATMs. If you do live outside of the area and regularly use out-of-network ATMs, then fees can start to add up quickly.
If you really need cash, head to your local grocery store or retail checkout to get cash back from your purchase. If you are interested in avoiding fees and getting the most out of our Chase account, check out our list of the Best Chase Bank Bonuses and Chase Coupons, here on HMB!