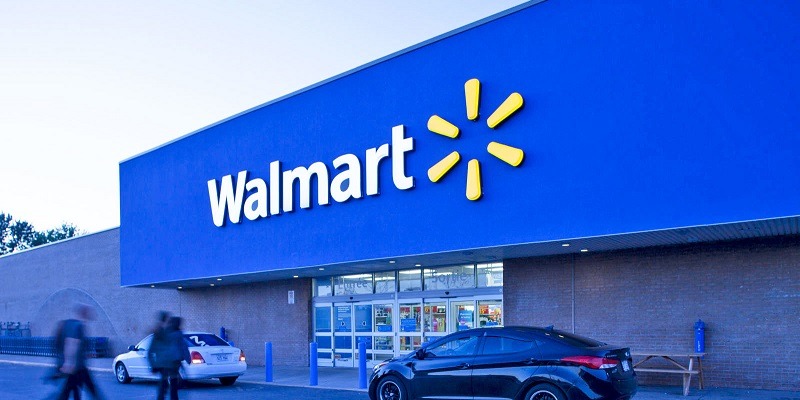 Here you'll find the latest discount codes, coupons, savings, & promotions from Walmart. Walmart is a one-stop shop for all your everyday purchases and we want to let you know about the promotions they have available.
Below we've listed some of the best and current promotions available right now to make it easier for you to save money. Make sure you constantly check up on this post to see if there are any new deals listed because Walmart always has some kind of promotion going on.
Note: If you're looking for a credit card that rewards you on all your purchases, I recommend checking out the Wells Fargo Cash Wise card, the Chase Freedom Unlimited card, or the American Express Cash Magnet card to earn rewards on all of your purchases! See more credit card bonus offers here.
About Walmart
---
Today, Walmart is the leading and largest retailer in the world. Through innovation, they're creating seamless experience to let customers shop anytime and anywhere online and in stores. Their main focus is on their Every Day Low Prices from grocery and entertainment to sporting goods and crafts, they provide the deep assortment that customers can browse through.
---
Current Walmart Promotions
---
Get $30 Walmart Gift Card w/ Car Seat Trade-In
If you want to earn a free Walmart gift card, then be sure to check this promotion out! Walmart is offering customers a $30 Walmart gift card when you trade in your child car seat. This is the perfect opportunity to find some use for that seat once your kids have all grown up! Take advantage of this today as it is only available for a limited time.
Offer expiration: September 16 – 30, 2019 at 11:59PM EST
What you'll get: Get $30 Walmart Gift Card w/ Car Seat Trade-In
Who is eligible: Anyone with a car seat.
Where it's available: Offer available at participating stores
Terms and Conditions: Limit 2 trade-ins per household. Any car seat brand accepted. Booster seats are not eligible for trade in
(Click the link above to view the promotion)
---
$10 Off First eBook Or Audiobook
Walmart if currently offering readers a chance to get $10 off on their first eBook or audiobook purchases! You can choose books from new releases or from bestsellers! Take advantage of this sweet promotion!
Offer expiration: December 31, 2019 at 11:59PM EST
What you'll get: Get $10 off your first eBook or audiobook purchase

A $10.00 credit will be automatically applied against your purchase of an item priced at $10.01 or more (excluding tax).

Who is eligible: 

First time purchasers only

Where it's available: Offer available online, nationwide
How to earn it:

Browse through a variety of titles, See link below.
Add any eBook or audio book with a value over $10 to your cart
Download the free Walmart eBooks App via iOS, Google Play Store
(Visit Kobo.com to browse through titles)
---
Get $10 Off $50 Grocery Order
There is currently a Walmart.com promotion where you can get $10 off a $50+ order when you use promo code TIMEBACK at checkout. This is a quick and easy discount on your next grocery order so be sure to take advantage of this offer today!
Offer expiration: Limited time offer (no stated expiration date)
What you'll get: Get $10 Off valid $50 purchase
Where it's available: Offer available online, participating Walmart Grocery locations.
How to earn it:

Add $50 worth of participating items
Select Walmart and pick up time
Get $10 off by entering promo code TIMEBACK at checkout
(Visit Walmart to order )
---
10% Back on Groceries (Expired)
For now through August 31, 2019, Walmart is having a promotion where customers can get 10% Back on Groceries. All you have to do is make $100 in purchases using a Discover card and you'll earn bonus cashback just like that! Keep in mind that this is a targeted offer.
Offer expiration: August 31, 2019
What you'll get: 10% Back on Groceries
Where it's available: Walmart Store (Store Locator). Targeted.
How to earn it: Head to your local Walmart. Make $100+ in purchases using your Discover card. Automatically get the cashback bonus.
Terms: Offer not valid on Walmart in-store or non-Grocery Pickup & Delivery Walmart.com purchases. Limited to one per account. Discover card must be used for payment. Cashback Bonus will be applied within 10 weeks of promotion end date. Offer is non-transferable.
(Visit Walmart to order )
---
$5 eGift Card w/ $15 Laundry Detergent Purchase (Expired)
If you're already shopping for laundry detergent, then be sure to check out this promotion. Walmart is offering a $5 eGift Card when you buy $15 worth of laundry detergent. Be sure to take advantage of this promotion to save on your next shopping trip.
Offer expiration: August 12, 2019
What you'll get: $5 eGift Card
Where it's available: Walmart Store (Store Locator). Targeted.
How to earn it:

Shop at your nearest Walmart/Super Center and stock up on qualifying all® products
Complete the registration form. Confirmation will be sent by email
After you complete your registration form, upload a photo of your receipt with at least $15 worth of all® products purchased
Once the receipt is validated, you will be sent an email with a link to the Walmart pre-paid card with redemption instructions.
(Click here for more information )
---
STEAM Day of Play Event (Expired)
On July 27, 2019, Walmart is having a special promotion called the STEAM Day of Play where they are holding fun activities that all kids can enjoy. These activities include making a cereal necklace and creating slime, so mark your calendars and be sure to bring your kids to enjoy this fun event.
Event Date: July 27, 2019
Event: STEAM Day of Play
Activities Available: 

How to tie dye
How to make cereal necklaces
How to create slime

Where it's available: Participating Walmart Stores (Store Locator).
How to take part: Head to your local Walmart on July 27, 2019 sometime between from 10 AM to 4:30 PM to partake in event.
(Visit Walmart to view promotion )
---
Tips on To Save Money at Walmart
1. Get the Walmart App2. Explore discounts on Walmart.com3. Take advantage of free shipping4. Shop at the right time5. Sign up for Walmart rewards card6. Buy refurbished products7. Use price matching8. Trade in your electronics
If you use the Walmart app, you can save a ton of money while you're shopping for your necessities! It's free to download via iOS or Google Play Store!
You can make a shopping list that can help you avoid impulse purchases!
View the weekly ad to see what's on sale at your local store, plus browse savings by category.
The Savings Catcher feature can get you a price adjustment after you make a Walmart store purchase using Walmart Pay. Just submit your receipt and Savings Catcher will search competitor ads for lower prices on qualifying items you bought. It will refund you the difference on a Walmart e-gift card, which you can use for future in-store or online purchases.
If you go online on Walmart.com, you will see all the deals the list.
All departments: You'll find links to the clearance, rollbacks, and special buy pages, where you can see an assortment of marked-down products across all categories.
Value bundles: You will find package deals on multiple or complementary items, like two pairs of jeans or combo bookshelves.
Dare to Compare:  This page highlights all the products that it sells at the same price as or less than competitors like Amazon, Best Buy, and Target.
For additional savings, check the weekly ad and coupon pages for your local store by entering your zip code, and subscribe to email newsletters using the box located at the bottom of the website.
Walmart will cover your shipping costs if you meet the minimum requirement. They offer free two-day shipping on select online orders of $35 or more, no membership is required.
You can filter your search or look for items with "2-day shipping" mark. Also note that orders of $35 or more will receive free standard shipping if the items are not eligible for two shipping.
Walmart usually have sales pop up near major holidays and popular shopping events. Keep an eye out for items on your list around these times in particular:
Black Friday: They slash prices on just about everything around Thanksgiving, including TVs, computers, toys, and more! The following week's Cyber Monday sale and December's Green Monday also feature major discounts on electronics and other items, available mostly online.
July: During this month, in the past Walmart has launched sales and promotions in early or mid-July to compete with Amazon's annual Prime Day event and other retailers' Christmas or Black Friday in July sales.
Back to school season: Walmart offers school supply deals in the summer, usually in August and September.
Save even more by purchasing pre-owned electronics rather than buying new! Head to Walmart's certified refurbished page to find discounted prices on "like new" computers, smartphones, tablets, and more!
Research prices elsewhere before and after you make a purchase! Walmart will match competitor prices in some cases when you shop online or in store! You can read more about the price matching policy at Walmart.
If you have an old smartphone or tablet lying around, consider trading it in online or at a participating Walmart store in exchange for an e-gift card that you can use towards your future purchase.
---
Bottom Line
No matter what you need, Walmart has got you covered on all of your everyday purchases! Why purchase an item at its full price when you could purchase them for a discounted price with their promotions?
If you are a frequent customer of Walmart, then hold on to this post because we constantly update this post! We are constantly trying to make sure you get the best deals possible, so be sure to save this website! If you're interested in posts like this, check out our list of Best Savings Promotions and Gift Card Deals, here on HMB!