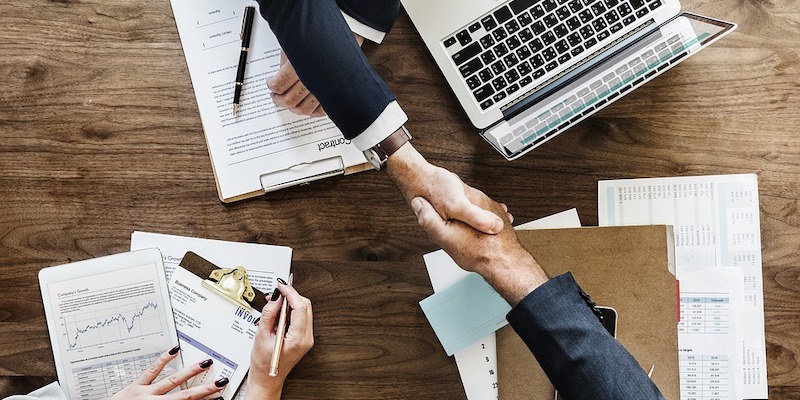 Many people will do their banking at a bank because that is what they are used to. However it may not always be the best option when it comes to storing your money. Basically, credit unions are very similar to banks, they tend to offer the same things with some additions that will vary. It is as easy as providing proof of your home address. Here is why credit unions should be on your mind.
*View our list of the best credit unions that anyone can join.*
---
What Is A Credit Union?
Credit unions are simply not-for-profit financial institutions. They offer general banking products such as checking and savings accounts, investment accounts, loans, and even credit cards.
Unlike for-profit banks that are owned by investors, credit unions are owned by their members. Although banks are open to everyone, membership eligibility for credit unions depends on a couple of things such as who you're employed by, where you live, or a group that you belong to. This normally called a "field of membership".
Although you may not be able to join every credit union out there, there is likely a credit union that can serve you based on one of the criteria listed above. If you're still thinking about whether or not you should join, continue reading to learn more.
---
Why Should I Join a Credit Union?
A lot of the times, people tend to stay with the same bank they opened their first student checking account with. However, there is room for you to check out other banks. There are some compelling reasons why you might to opt for your local credit union. Below, we will go over some perks you would be able to take advantage of if you decide to switch over.
---
Credit Unions Are Committed To Their Community
Similar to supporting local, small businesses, doing business at a credit unions is the same thing. Instead of giving profits to executive leadership like many banks do, credit unions tend to invest any extra funds into related 501(c)3 charities or back into the cooperative itself. By reinvesting into themselves, they can make their banking experience for their customers better.
This is dictated by the credit union's bylaws. So credit unions have their members' best interests in mind. Most even offer services that will teach you how to best manage your finances along with other perks.
---
Credit Unions Offer Just As Many Financial Products
If you're worried that credit unions may not offer the same financial products you're used to at banks, don't worry because they have some of the same features. In reality, they have a comprehensive menu of financial products to offer. Here is what you can expect at most mid-sized credit unions:
Share certificates (which pay dividends)
Loans (auto, real estate, student, personal)
Credit cards, and more
If you think of yourself as financially educated, you will know that the product offerings just one thing that make a bank worth joining. The tings to take into account are the interest rates.
---
Credit Unions Have Better Interest Rates
Here is one of the major reasons to consider credit unions. In addition to their dedication to the community, they are best known for having some of the best interest rates on the market.
Considering the data provided by the National Association of Federal Credit Unions, credit unions not only offer better rates on investment products, but charge cheaper rates on loans and credit cards. Here's just a few examples of the national average rates:'
1-Year CD, $10K
Bank average rate: 0.22%
Credit union average rate: 0.45%
Point difference: +23
Liquid IRA Account
Bank average rate: 0.15%
Credit union average rate: 0.31%
Point difference: +15
Bank average rate: 13.51%
Credit union average rate: 10.31%
Point difference: -321
Auto Loan (Used), 36-Month
Bank average rate: 4.73%
Credit union average rate: 3.08%
Point difference: -165
The cost advantages aren't just limited to interest rates. In many cases, credit unions charge fewer fees than their traditional bank counterparts. Because they are not-for-profit, credit unions do not depend as heavily as creating profit for themselves as much as banks do.
---
Credit Unions Have The Same Features As Banks Plus More
There are a couple of features that we've grown used to when it comes to banking such as 24/7 access to ATMs, foreign currency exchange, handy mobile apps. Incredibly, credit unions come with the same features but with better customer service.
Many, if not most, credit unions also offer:
Mobile banking apps
Foreign currency exchange and purchase
Financial education workshops
Custom financial counseling
Coin redemption machines
Notary public services
Identity theft protection
Tax preparation services
Local discounts
With a smaller group of customers to serve, credit unions can afford to offer a personal touch to their services that many banks cannot. Even if you do leave a credit union at any point, you will be welcomed back in the future because membership is honored for life.
---
Credit Unions Have The Same Financial Protections
Most banks that customers are used to have FDIC insurance which means that if their bank goes bankrupt, their funds will be protected up to $250,000 by the Federal Deposit Insurance Corporation. The FDIC also makes sure the banks are protected.
Credit Unions are not protected by the FDIC but they have their own government agency backing them up and they are the National Credit Union Administration. It is essentially the same thing but under a different name. The NCUA insures your funds up to $250,000 if the credit union were to fail.
---
How To Join A Credit Union
If you're interested in joining a credit union, here are the steps on how to do so:
1. Check (and satisfy) the eligibility requirements. As we mentioned there are are a couple of factors or "fields of membership" that you must meet in order to be eligible to join. This is where you live, who you work for, what groups you're part of, etc.
2. Bring a little cash (or check, or your debit card) to make your first deposit. Opening an account with a credit union will usually require a small fee that acts as your initial deposit. Usually it is between $5 and $25.
3. Fill out the application, either online or in-person. Similar to banks, most credit unions will make you apply by filling out an application either online or in-person. However, this process is quite simple. It will most likely ask for basic information such as your name, date of birth, physical address, contact info, state-issued ID, and employment info.
---
---
Bottom Line
Taking into account all the work and investing that the credit unions do for their members, it is almost a no-brainer to apply for membership. If you are looking for a loan, investment product, or are looking to switch checking accounts, definitely consider your local credit unions as they offer a lot of perks such as higher interest rates. For more post like this, check out our list of bank guides.