Are you looking to invest in a short-term CD with competitive rates? If so, you should check out My e-BAnC's BAC Internet Time Deposits, which offer anyone in the US the chance to earn competitive rates of 0.90% APY on a 6 month CD, 1.29% on a 12 month CD, 1.32% on a 18 month CD, 1.46 on a 24 month Cd, and 1.57% on a 36 month CD term with no monthly maintenance fees! The BAC Internet Time Deposits also have a minimum opening deposit of $1500 with a daily compound interest for maximum earnings. Once you finish your application, you can enjoy 24/7 online and mobile account access.
My e-BAnC by BAC Florida Bank offers products and services to individuals looking for a trusted advisor and seeking solutions for their wealth management needs in a personalized setting. An interest bearing account (time deposit) that gives the opportunity to earn a competitive interest rate for a fixed term and a fixed rate of return. Various maturities and rates available. This account offers a guaranteed competitive interest rate for a fixed period of time. A personal time deposit account. With a minimum deposit of US$ 1,500.00 you can open a BAC Internet Time Deposit Account at competitive rates.

Synchrony Bank is offering one of the best competitive rates for their various CD terms. Synchrony Bank offers 3-Month CDs to 60-Months CDs from 0.25% APY to an impressive 2.35% APY! The minimum deposit to open an of the CD accounts is $2,000. Hurry and take advantage of these great CDs rates today! Apply Now---

Synchrony Bank CD Review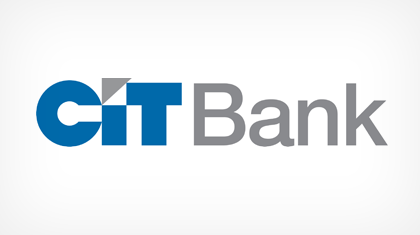 CIT Bank can help you build a savings plan that works for your schedule. Choose their CIT Bank Term CDs that offers the most competitive rate of such as the 1.32% APY on a 12-Month CD. There are a range of choices with low minimum deposits, and a selection of terms to meet your needs knowing that there are no account opening or maintenance fees, and you gain daily compounding interest to maximize your earning potential. Apply Now---

CIT Bank CD Review

EverBank is available across the US and EverBank's Yield Pledge CD work on your terms. With a high yield CD, of which many terms are available, you'll be locking in the earnings with a yield in the top 5% of Competitive Accounts at opening. You could have a chance to earn a competitive rate of 2.25% APY on a 60-month CD term. Apply Now---

Everbank CD Review
My e-BAnC CD Information:
Account Type: BAC Internet Time Deposits
APY Rate: 1.00% – 1.79%
Availability: Nationwide
CD Length: 6 – 36 months
Credit Inquiry: Hard Pull or Soft Pull? Let us know.
Minimum Deposit: $1500
Minimum Balance Requirement: $1500
Additional Requirements: None
Early Withdrawal Fee: Yes, penalty is applicable for early withdrawal
Auto-Renewal: Yes, the account automatically renews at maturity.
My e-BAnC CD Terms:
1.00% APY for a 6-Month CD
1.40% APY for a 12-Month CD
1.40% APY for a 18-Month CD
1.61% APY for a 24-Month CD
1.79% APY for a 36-Month CD
Why You Should Apply for This Account

:
Competitive Rate and No Fees: No hidden fees. No maintenance fees. A competitive rate of 1.40% APY- the second highest rate for a 12-month nationwide CD account.
Interest Compounded Daily. My e-BAnC grows your money faster with interest compounded daily. Many others compound monthly, quarterly, or even annually.
Never Lose Track of Your Funds: Access your account anytime, anywhere with online and mobile banking
FDIC Insured: You can feel confident knowing that your funds are insured up to the maximum amount of $250,000.
Other My e-BAnC CD's:
If you have more money to invest and you're looking for an even higher return on a CD, you should consider signing up for My e-BAnC's Internet Jumbo Time Deposits. This account is also available in 6- to 36-month terms and has a minimum opening deposit of $100,000. You also have the ability earn up to 1.61% APY. There are no fees for this account and it's also FDIC insured up to $250K.
Bottom Line:
Check out My e-BAnC's online BAC Internet Time Deposit account and sign up to earn interest at a competitive rates of up to 1.79% APY. With no monthly maintenance fees, you can definitely expect a nice return on your investment. This is a great chance to sign up for a high-interest CD account from My e-BAnC by BAC Florida Bank, so take advantage of this nationwide offer. If you're looking to invest with a different bank, you can find more of the Best CD Rates in the country from the HMB list!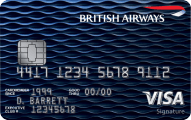 The British Airways Visa Signature® Card is offering 50,000 bonus Avios after you spend $3,000 on purchases within the first 3 months of account opening. Earn an additional 25,000 bonus Avios when you spend $10,000 on purchases for a total of 75,000 bonus Avios within your first year. You can also earn the remaining 25,000 bonus Avios with a total spend of $20,000 on purchases within your first year for a total of 100,000 bonus Avios. No foreign transaction fee when you make purchases abroad. You will also get 3 Avios for every $1 spent on British Airways purchases and 1 Avios for every $1 spent on all other purchases. Every calendar year you make $30,000 in purchases on your British Airways Visa card, you'll earn a Travel Together Ticket good for two years. There is a $95 annual fee. Apply Now---

Chase British Airways Visa Signature Review